Jill Scott Will Star In & Produce LIFETIME's Reimagined 'Highway to Heaven' + Shanola Hampton Puts On Producer Hat For 'Dangerous Moms' Starring Dascha Planco
​
Jun 18 | by _YBF
​ ​ ​ ​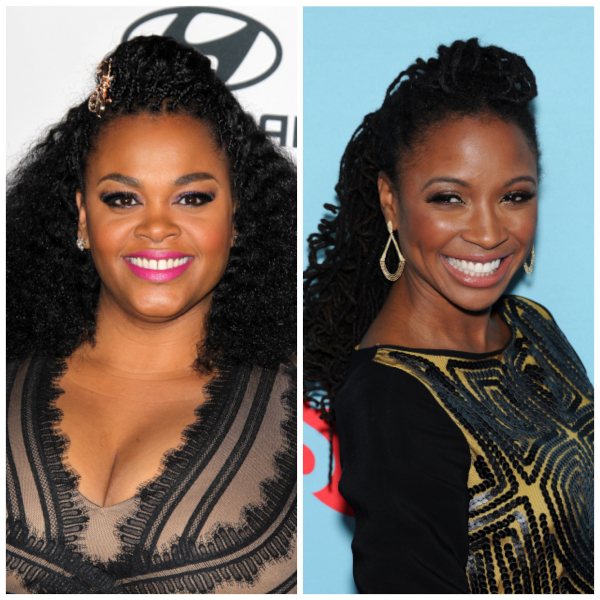 Singer Jill Scott, actresses Shanola Hampton & Dascha Polanco, rapper Cardi B and more have some exciting new gigs! Go inside to find out what they are....
We've rounded up a handful of projects a few bad a** black women will sprinkle a little Black Girl Magic with their acting and producing talents.
Soulful songstress Jill Scott just nabbed another acting gig. Oh, and she's adding a producer credit to her name as well.
Jilly from Philly has been tapped to star and produce a new take on a classic, "Highway to Heaven." The Grammy winner (who stars in "First Wives Club") will executive produce and star as the new angel Angela who comes down to Earth to help people in crisis.
It also stars Barry Watson ("The Loudest Voice") as Junior High School principal Bruce to whom Angela reveals her true identity. In cooperation with Cindy Landon and the Michael Landon Estate, the wheel of movies are inspired by the highly-rated 80s drama that ran over 100 episodes between 1984 – 1989.
With a constant theme throughout of love and kindness, the reboot aims to inspire hope and community as it addresses contemporary social and emotional issues, this time with a female angel as the anchor of the movie series.
"The original Highway to Heaven was appointment viewing for millions and in a time when we need those messages of hope the most, we are excited to bring back the iconic series in a new way," said Tanya Lopez, Executive Vice President, Scripted Programming, Lifetime & LMN.

"Having worked with Jill previously for some of Lifetime's most celebrated movies, we know she is the perfect actor to bring her passion and brilliance to this role. I just love her…Jill amplifies everything she touches in ways that make her pop off the screen. And the addition of Barry was just icing on the cake. I believe we have assembled a dynamic new duo with both Jill and Barry at the helm."
Lifetime's Highway to Heaven follows Angela (Jill Scott), an angel sent back to Earth by God, to help others in need. In the premiere movie, Angela assumes the role of a temporary school counselor and finds herself working alongside the principal Bruce (Barry Watson) as she intervenes in the lives of a troubled student Cody (Ben Daon, The Astronauts) and his father Jeff (Robert Moloney, Riverdale/You Me Her) after the tragic loss of Cody's mother, Melissa (Ashley Ross, A Series of Unfortunate Events). As Angela seemingly works miracles with Cody and Jeff, Bruce is in disbelief when he learns of the divine nature of Angela's work.
Are you here for it? We'll keep you posted when it's released.
As for other new gigs...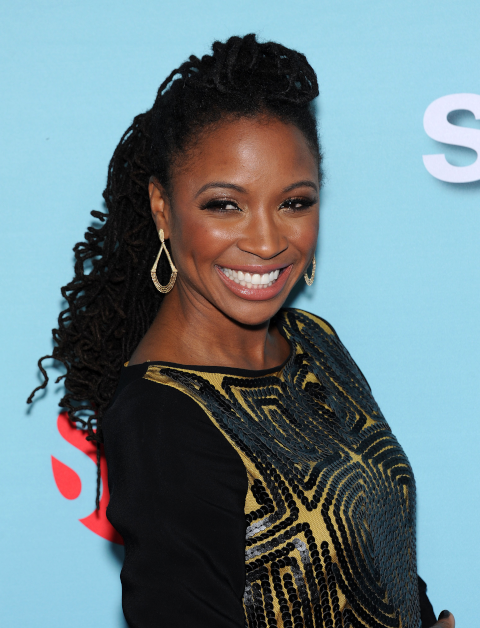 After an 11-season run on "Shameless," star Shanola Hampton is making major moves.
The "Shameless" star recently signed an overall deal with NBCU and now we have the deets on her first project. She's set to star as the main lead in NBC pilot "Dangerous Moms." And she'll also serve as a producer on the project from Warner Bros. Television and Universal Television, a division of Universal Studio Group.
Shanola is set to play one of the moms, Monique Wallace. Another familar face will be starring opposite of her.
"Orange Is the New Black" alumna Dascha Polanco, currently co-starring in "In the Heights," is set to star as a co-lead opposite Shanola Hampton in "Dangerous Moms," from Warner Bros. Television and Universal TV.
According to Deadline, Dascha will play Pia, the impeccable nemesis of Monique (Shanola Hampton). Pia is the No. 1 salesperson for the state-of-the-art TurboThunder3000 food processor and a popular mommy blogger. She also is the landlord of a few apartment buildings in the community, which she hopes to gentrify.
OH? Sounds interesting.
As for another new project...
Robin Thede and London Hughes set to star in the reboot of PERFECT STRANGERS for HBO Max.

Deja (Thede) and Poppy (Hughes) are perfect strangers who unexpectedly discover that they are half-sisters. As polar opposites, they must learn how to live and work together. pic.twitter.com/wCt8AOfPjR

— Screen Queens (@screenqueenz) June 14, 2021
Another reboot is in the works. Creatives Robin Thede and London Hughes are set to star in a "Perfect Strangers" reboot, which is in development at HBO Max.
According to Variety, the multi-cam reboot will feature perfect strangers Deja (Thede) and Poppy (Hughes) unexpectedly discover that they are half-sisters when they both inherit a one-bedroom apartment above a trap yoga studio in Fort Greene, Brooklyn. Polar opposites, they must learn how to live and work together.
The site reports:
Thede will also write and executive produce the series in addition to starring. Robert L. Boyett, who produced the original series, will also executive produce. Warner Bros. Television will produce. Thede currently has an overall deal at the studio under her For Better or Words banner.
The original "Perfect Strangers" starred Bronson Pinchot and Mark Linn-Baker, with Pinchot playing Balki Bartokomous from the fictional island of Mypos. It was created by Dale McRaven and ran for eight seasons and 150 episodes on ABC from 1986-1993.
Check out a scene from the original show below:
Also...
Deets about Cardi B's role in the upcoming F9 thriller are here. In a video posted to Instagram, the "WAP" raptress shared details about her character Leysa, who she dubbed as "just that b*tch." She also shared how she was tapped for the role and what to expect.
"Vin Diesel reached out, and he was talking about a role. I'm like, 'It's freakin' Fast & Furious," she spilled "Get me there, put me on a plane!' I like the fact that I'm representing such a powerful, strong woman. She's just that b*tch! [laughs]," she continued. "I remember when I saw Ludacris in Fast & The Furious... then to see Don Omar, it makes the hood have hope."
Peep the clip above.
Get ready for all of the turbo-charged action in F9 when it hits theaters June 25th.
EXTRAS:
1. Jennifer Lopez is set to star in a sci-fi thriller 'Atlas' for Netflix. STORY
Photo: Kathy Hutchinson/DFree/Shutterstock.com
​ ​
​ ​ ​