COUPLEDOM TALK: Idris Elba Gets Real About His Massive Anger Tantrums & How They Almost Cost Him Wife Sabrina
​
Jul 01 | by _YBF
​ ​ ​ ​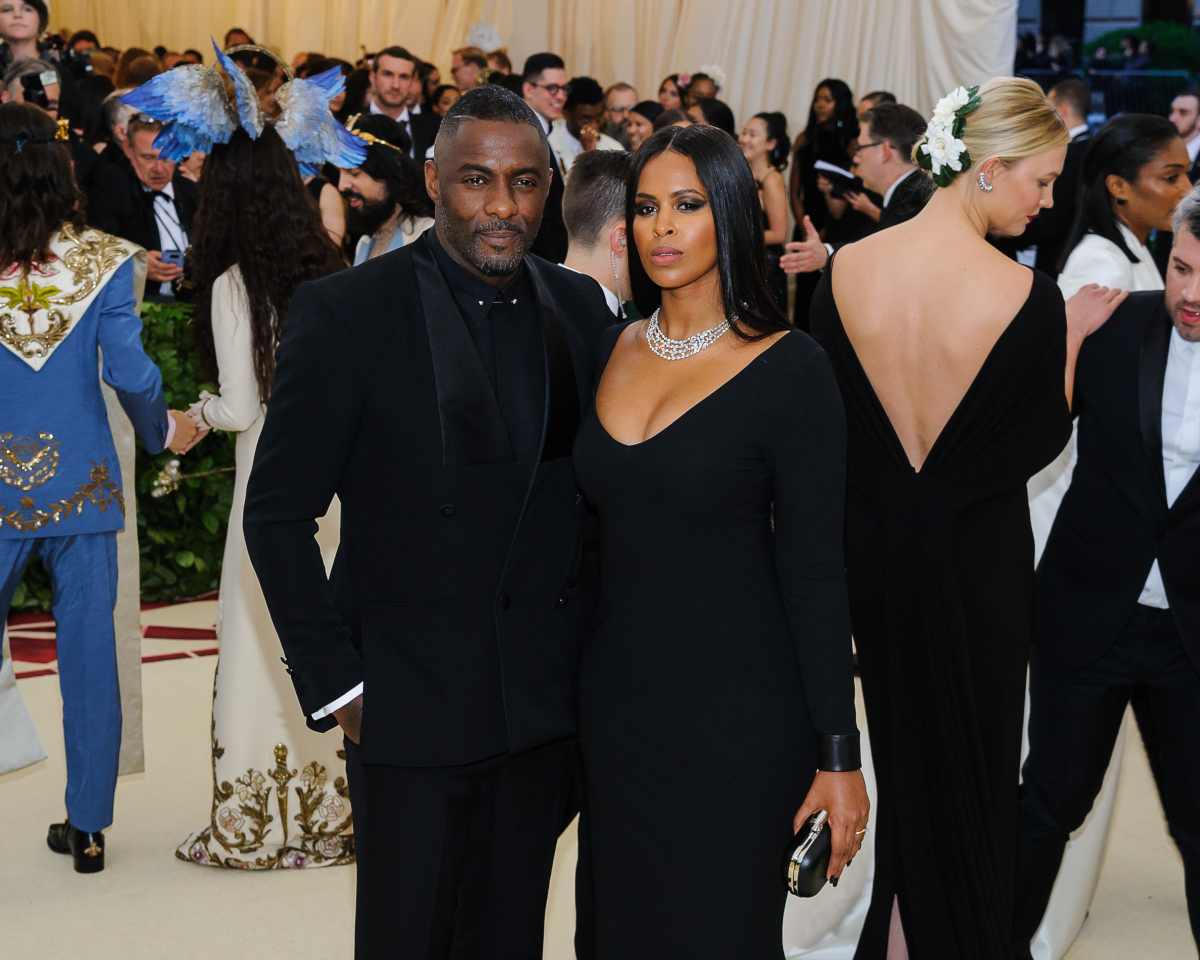 Idris Elba gets candid about how he almost lost his wife Sabrina Dhowre Elba in a new episode of the couple's "Coupledom" podcast. Get the inside scoop on how the couple worked through their issues, plus deets on their new podcast....
It wasn't all peaches and cream when British actor Idris Elba and model and S'able Labs co-founder Sabrina Dhowre Elba first started dating almost four years ago. As you know, the couple made it down the aisle to tie the knot in April 2019, but Idris' behavior almost cost him his wife before they even walked down the aisle in Marrakesh.
The 48-year-old actor revealed when he and his 33-year-old partner first started dating, he would have these explosive tantrums. After he would lose his temper on Sabrina, the Beasts of No Nation star would encourage her to leave if she didn't like his outbursts of anger. He talked about feeling overly "stressed" and used that as an excuse as to why he was having these "massive anger tantrums."
Getting candid on his & Sabrina's new COUPLEDOM podcast, he shared how he would manipulate their disagreements and self-sabotage.
"Sabrina and I, very early in our relationship I was very stressed so I had these massive anger tantrums that were like explosions," he said.

"She was like, 'Who are you?'

"I was always the first to say, 'Hey, if you're not happy, leave. Move.' It was kind of like a male instinct."
Very toxic.
With such strong personalities, the couple would bump heads a lot. However, they're working on healthy ways to resolves their conflicts.
"Sabrina and I both have strong personalities and typically it's Sabrina who says, 'Look, I don't want to fight,'" the Sexiest Man Alive shared. "I've been getting better at it recently but when I do it, I get nothing back. When she does it, I go, 'Thank you.'"
"We're newly business partners, but we're also newlyweds," Sabrina shared. "Idris is my best friend. I want to be around this guy every day of my life, so it's really great to be able to see what that morphs into."
The couple recently launched their Audible original podcast "Coupledom with Idris and Sabrina Elba." The six-part podcast explores what makes successful relationships thrive. The couple invited several star-studded duos to talk everything relationships.
Despite a rocky start, Idris and Sabrina are doing we;; now. They had a rough 2020 as Idris was one of the first Hollywood actors to publicly reveal he contracted the COVID-19 virus. His wife caught it as well.
"I'd say we're in a good place. It was a challenging year, but ultimately, when you look to the side and you've got someone that's been there, ride or die, that's really comforting."
"Coupledom with Idris and Sabrina Elba" (executive produced by the couple) will have conversations with Ben & Jerry, Christian Louboutin & Mika, Nadiya & Abdal Hussain, Tommy & Codie Oliver, Mary & Sharon Bishop Baldwin, and Kris Jenner & Kim Kardashian West.
You can listen to the podcast via the Audible app here.
Photo: Sky Cinema/Shutterstock.com
​ ​
​ ​ ​