Comedian Michael Blackson Proposes To Girlfriend During 'Breakfast Club' Interview, 'BYE SIDE B*TCHES!'
​
Jul 22 | by _YBF
​ ​ ​ ​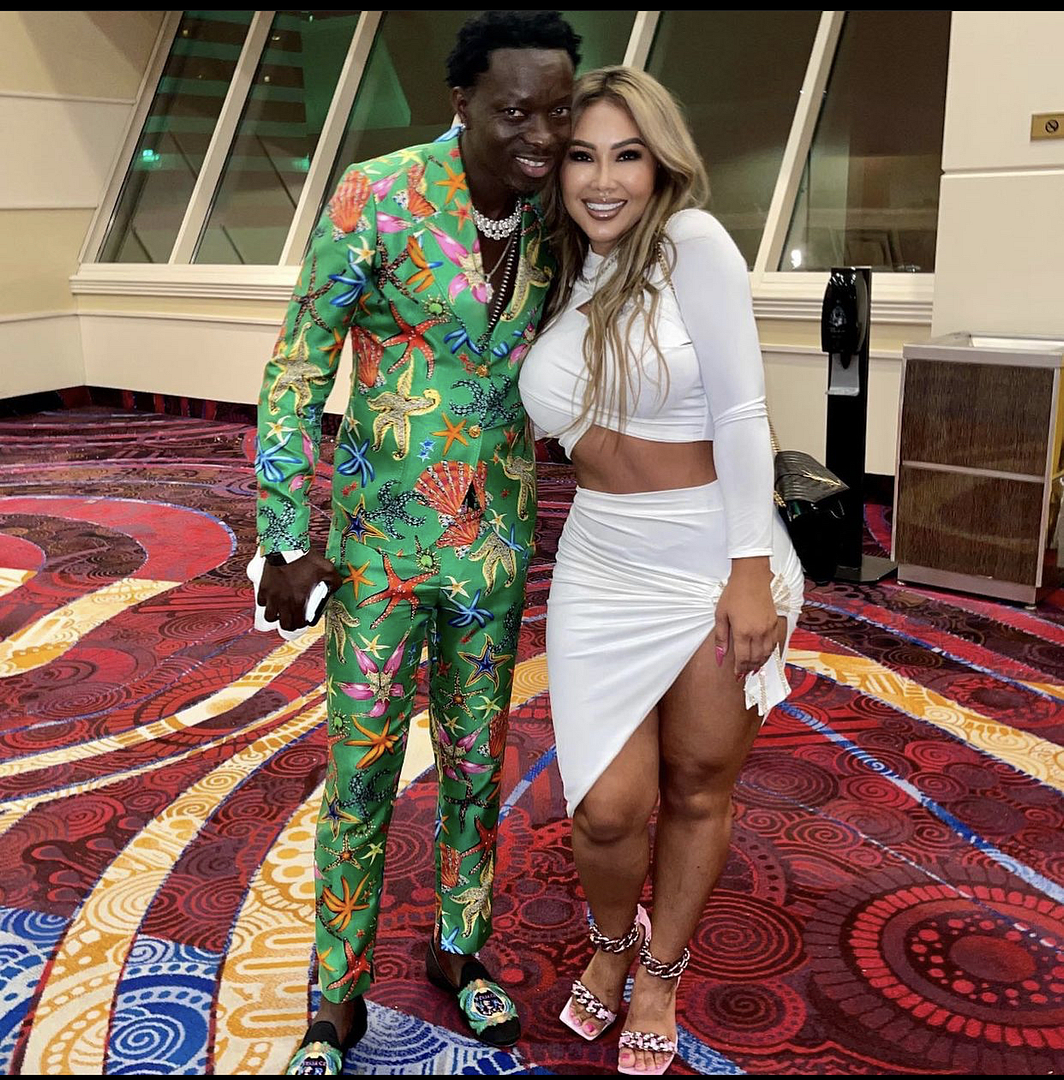 He put a ring on it! Comedian Michael Blackson popped the question to his girlfriend Rada during a live interview with "The Breakfast Club." Watch the comedian get down on one knee inside...
Wedding bells will be ringing soon!
Comedian Michael Blackson just popped the question to his girlfriend Rada and she said YES!
The Coming 2 America star made a stop by Power 105's "The Breakfast Club" for an interview. However, he did more than just talk. Michael Blackson upgraded his relationship with his girlfriend of two years.
The topic of marriage came up and the actor/comedian said he felt Rada was "the one."
"I've never had a woman to have my back like her," he said about Rada. "I've never had a woman that's this loyal to me."
DJ Envy asked Michael Blackson if he would get married and he said he would. Then, he called his girlfriend Rada inside the studio. Next thing you know, Michael got down on one knee and asked for her name in marriage.
Check it:
We got a Breakfast Club proposal!!! Congrats to @MichaelBlackson and his fiancé Rada!! pic.twitter.com/wq4NvQlIau

— The Breakfast Club (@breakfastclubam) July 22, 2021
"Bye, side b*tches!," Rada responded after he put the ring on her finger.
Watch her reaction from a different angle below:
"I had no idea this was going to happen," Rada wrote in the caption of a video clip of her man proposing to her. "I thought he was going to ask me about side beeches @breakfastclubam are my witnesses …. I ate my vegetables for the day and said yes to karats."
Oh.
The 50-year-old entertainer also posted a tribute to Rada on his Instagram:
"Meet the future Mrs.Blackson @mzradadarling," he wrote. "Ladies men look for loyalty, regardless of what we put you thru stay loyal to your man because we are fuck ups but we will eventually do the right thing. Nothing good come easy so trust in God and what's meant to happen will happen. I'm blessed to have Rada by my side, she's the definition of a great woman. Most of my haters call her a gold digger but believe me Rada has never asked for penny from me, she's very independent and she's actually the one that takes care of me plus I'm allowed a side chick a month. Lol"
Known for having side chicks, Michael confirmed he would be getting rid of "90%" of his sneaky links and Rada seemed OK with that.
Peep her rock:
LOVE LOVE!!! Congrats to @MichaelBlackson and @mzradadarling pic.twitter.com/RcpKBniy2O

— The Breakfast Club (@breakfastclubam) July 22, 2021
Watch the first-ever marriage proposal on "The Breakfast Club" go down below at the 33-minute mark:
Michael Blackson and Rada have been dating for two years. They celebrated their second anniversary in March. The couple jetted to Ghana (where Michael is from) back in January and Rada met his mother.
Everything was seemingly good between them until May when Rada hopped on social media to announce she was DONE with the comedian because she was sick of him lying to her.
"love is not easy! But I hope y'all work this out!," wrote a fan in the comments on IG.

"no girl....this is it, we done done! Ain't no going back," Rada responded.
Here's the singledom announcement post below: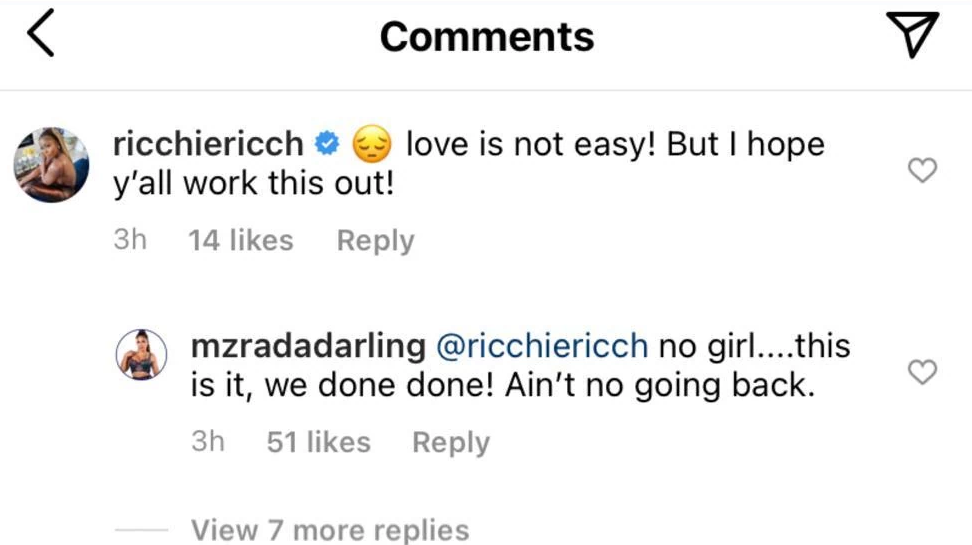 Now, they're engaged to be married.
Fellow comedian Lil Duval is already cracking jokes:
Just text Michael Blackson and said "Dr Dre paying 300k in spousal support but congrats tho"

— lil duval (@lilduval) July 22, 2021
Congrats!
Photo: Michael Blackson's IG
​ ​
​ ​ ​