Dr. Dre Reportedly Ordered To Pay Over $3.5M A Year To Nicole Young In Spousal Support - Here's Why Dre Isn't Mad About It
​
Jul 22 | by _YBF
​ ​ ​ ​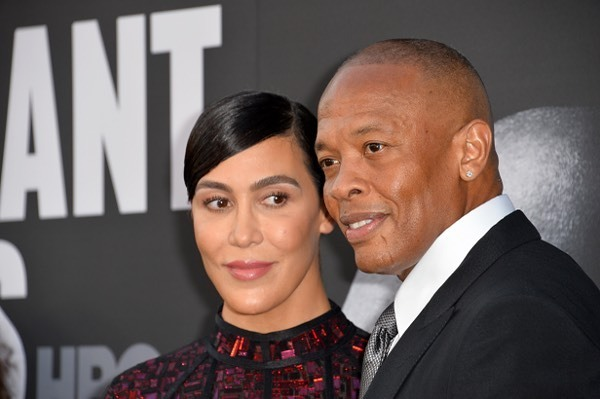 Dr. Dre has to cough up $300,000 in spousal support to his ex-wife Nicole Young, which totals to over $3.5 million a year. However, Dre sees this as a win. Find out why inside...
Having to pay your ex MILLIONS of dollars a year would seem like a huge "L" for most. But, not for Dr. Dre.
After a judge declared Dr. Dre and Nicole Young legally single last month, details about spousal support have surfaced.
According to court documents obtained by The Blast, the Hip Hop mogul must pay his 51-year-old ex-wife $293,306 per month in spousal support, payable on the first of each month, which will begin August 1st. When you do the math, that totals to over $3.5 million a year - not including other expenses.
The 56-year-old entrepreneur (real name Andre Romelle Young) will have to cough up this amount every month until she remarries or enters into a domestic partnership - or unless the court orders otherwise at a later date. Dre has also been ordered to pay her health insurance, which will be similar to the coverage she had during the marriage. Nicole will reportedly have to pay all other insurance out of her own pocket.
The judge also ordered Dre to continue paying expenses for the Malibu and Pacific Palisades homes that they once shared.
While it may sound like Dre will be dishing out loads of cash every month in spousal support, he sees the order as a victory. If you've been keeping up with this story, Nicole initially requested Dre pay her $2 million/month in spousal support.
The site reports:
Dr. Dre looks at the decision as a victory for his team after Nicole originally asked for $2 million a month in support. To those of you counting, that is $24 million a year, so the $300K a month is a bargain! The rapper's team believes this is only temporary as the couple has an "ironclad prenup."

It should be noted, the rapper and his ex-wife are currently negotiating an overall settlement of their divorce, and the amount of money be paid by Dre is temporary. In other words, we are guessing after the couple agrees on a lump sum payment to be paid to Nicole by Dre, the monthly payment may cease to exist. In many wealthy celebrity cases, a divorce settlement will include any future payments to an ex-spouse.
Dre & Nicole reportedly had a prenuptial agreement in place, but there was drama with that as well. At first it was reported the former couple didn't have a prenup. Then, news about a prenup surfaced, which caused Nicole to file documents claiming she was forced to sign under duress on their wedding day.
Two years after they tied the knot, Dre supposedly told her he was ashamed he made her sign the prenup and allegedly tore it up in front of her.
It was previously reported that their prenuptial agreement could possibly mean Nicole will NOT be entitled to half of her husband's $800 million fortune. That's seemingly still up in the air since they are still negotiating an overall settlement.
The former couple tied the knot in May 1996 and have two children (24-year-old son Truice and 20-year-old daughter Truly) together.
As you know, Dre and his ex-wife/kids' mother have been fighting over finances ever since she filed for divorce in June 2020. She cited the usual irreconcilable differences as the reason for their uncoupling.
In January 2021, Dr. Dre suffered a brain aneurysm. Days later, Nicole filed paperwork accusing him of physical abuse that occurred throughout their 24-year marriage. He denied Nicole's allegations of emotional and physical abuse.
Dre agreed to pay Nicole $2 million in spousal support, which was to cover the period up until April 14th. Before the divorce was finalized, a judge ordered Dre to pay $500,000 to his ex-wife's divorce lawyers in April.
Photo: Featureflash Photo Agency/Shutterstock.com
​ ​
​ ​ ​