Diddy Opens Up About 'Trolling' JLo Post, Losing His Love Kim Porter & What He Wants For His Daughters In Vanity Fair
​
Aug 03 | by _YBF
​ ​ ​ ​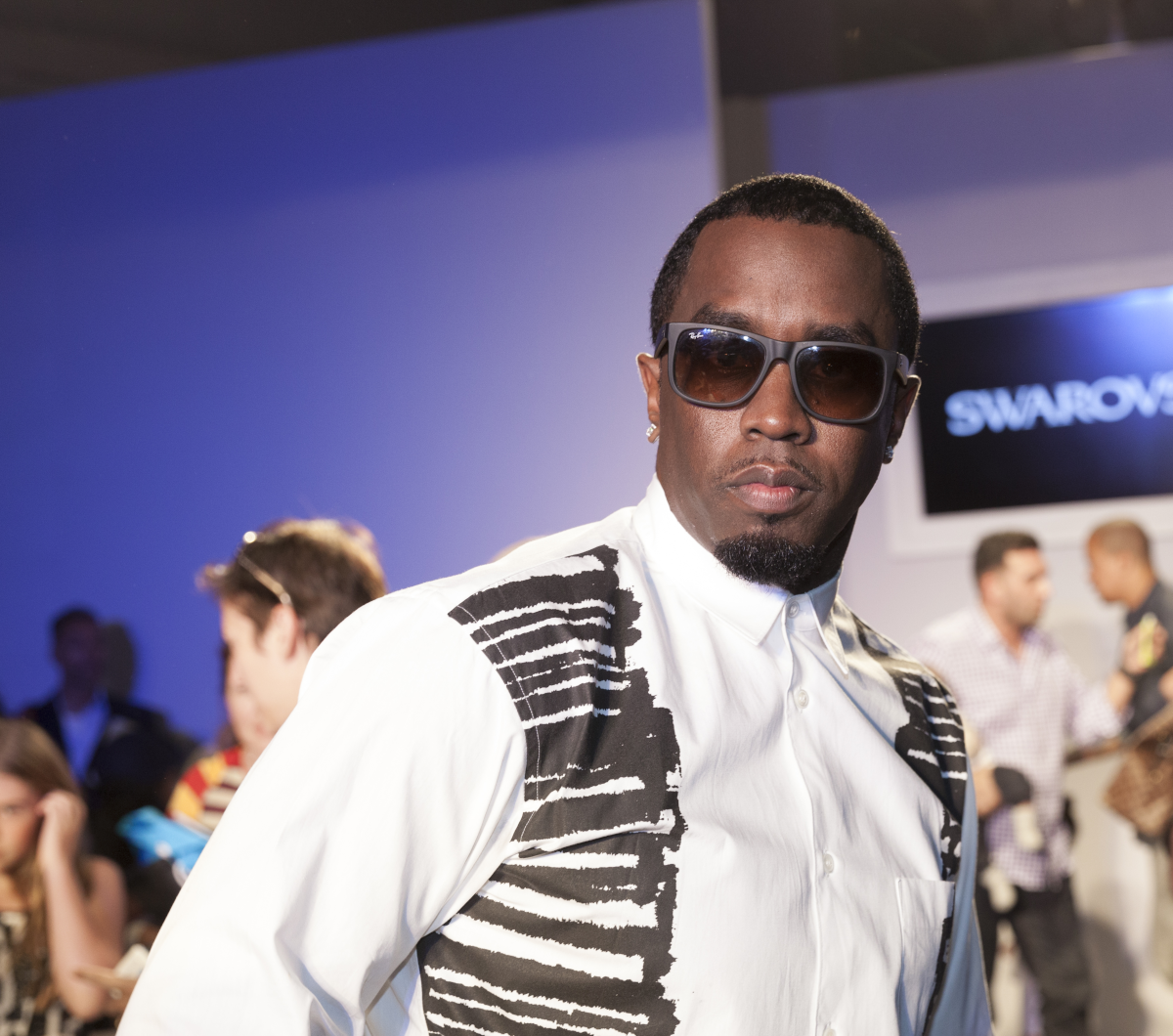 Hip Hop mogul Diddy has been coasting on a love train lately. Now, he's sharing deets on his journey to happiness in the September 2021 issue of Vanity Fair...
Hip Hop mogul Diddy is all about love these days. So much so, he changed his middle name to "Love."
From Puff Daddy to Diddy to Sean "Love" Combs - he said we're in the "love" era.
One of Hip Hop's biggest influencers is spreading the world's biggest superpower and he wants everyone to feel it.
"You have the Puff Daddy era, that's like this young, brash, bold hip-hop, unapologetic swagger on a million and just fearlessness and really doing it for the art and rooted, the only thing I know is hip-hop. I don't know about changing the world or anything like that as possible," the 51-year-old businessman told Vanity Fair.
While he's on the love vibes, he's seemingly into trolling on social media as well. He may not call it that, but fans are on to his antics. There were reports Diddy's ex-Jennifer Lopez had reunited with her ex-Ben Affleck, so Diddy decides to casually post up a throwback flick of himself and JLo all boo'd up.
As you know, the post caused the Internet to light up with speculation and rumors. Now, Diddy is addressing the reason behind the post.
"It wasn't no trolling involved, that's just my friend," said Diddy. "And I don't have nothing to say about her relationship or her life."
Hmph.
While that ship has sailed, Diddy opened up that if he were to lock it down with a woman, it would have been with the late Kim Porter, the mother of three of his six children. She passed away in 2018.
"And so, you know, I had to start to deal with it when I lost Kim. 'Cause I was like, man, you had it. I'm not saying I would do any of it differently. God willing—I would have had more time," he said, then added, "I look at my life as I got a second chance. I'm on my second mountain."
With his second chance at life, he has big plans for his six children.
Today's celebrity has to have a position on climate change, white supremacy, LGBTQ+ equality, and politics. Combs is also a girl dad. He has six children, three of whom are 14-year-old girls at the time we speak. He wants his daughters to inherit the keys to his kingdom in equal parts with his three sons. Raising a trio of girl bosses tunes a dad into the #MeToo movement. Combs is looking back at the international playboy of his youth and a near future where his daughters become young women. And above all, Combs is trying to do the brand iteration that made him successful in a climate that is openly hostile to what his brand represents. Combs's "Black excellence" is, in practice, a celebration of Black capitalism. And, if you have not noticed, a lot of people have labeled capitalism as enemy number one. It is a cultural high wire perhaps too thin for a diddy bop.
As he continues to expand his empire, Diddy dropped tidbits about starting an R&B record label and how he plans to do better by his artists by offering them 50/50 partnerships with full transparency. The Hip Hop mogul has been blasted by several of his former artists about his bad business practices.
As his publicist looks alarmed at the unplanned disclosure, Combs tells me R&B is where he started. It is time that he comes home, not just for himself but for the culture. "Yeah, all R&B label, because I feel like R&B was abandoned and it's a part of our African American culture. And I'm not signing any artists. Because if you know better, you do better. I'm doing 50–50 partnerships with pure transparency. That's the thing. [The new label is so that] we can own the genre; we don't own hip-hop right now. We have a chance to—and I'm going to make sure that—we own R&B." And there's the crux of Sean Combs, the man and the culture maker. He believes winning is his birthright, and he wants to share that with the world. It has worked before, and Combs is betting that he can make it work again. To hear him tell it, all we need is love.
Hopefully he stays true to his word for the sake of the next generation of R&B artists.
You can read his full feature here.
Photos: lev radin/Shutterstock.com/ Carlos "Kaito" Araujo
​ ​
​ ​ ​