Nick Cannon Says His Children's Mothers Are Responsible For His Lifestyle, He Doesn't Subscribe To The 'Eurocentric Concept' Of Monogamy & Spills Mariah Carey 1st Date Deets
​
Aug 09 | by _YBF
​ ​ ​ ​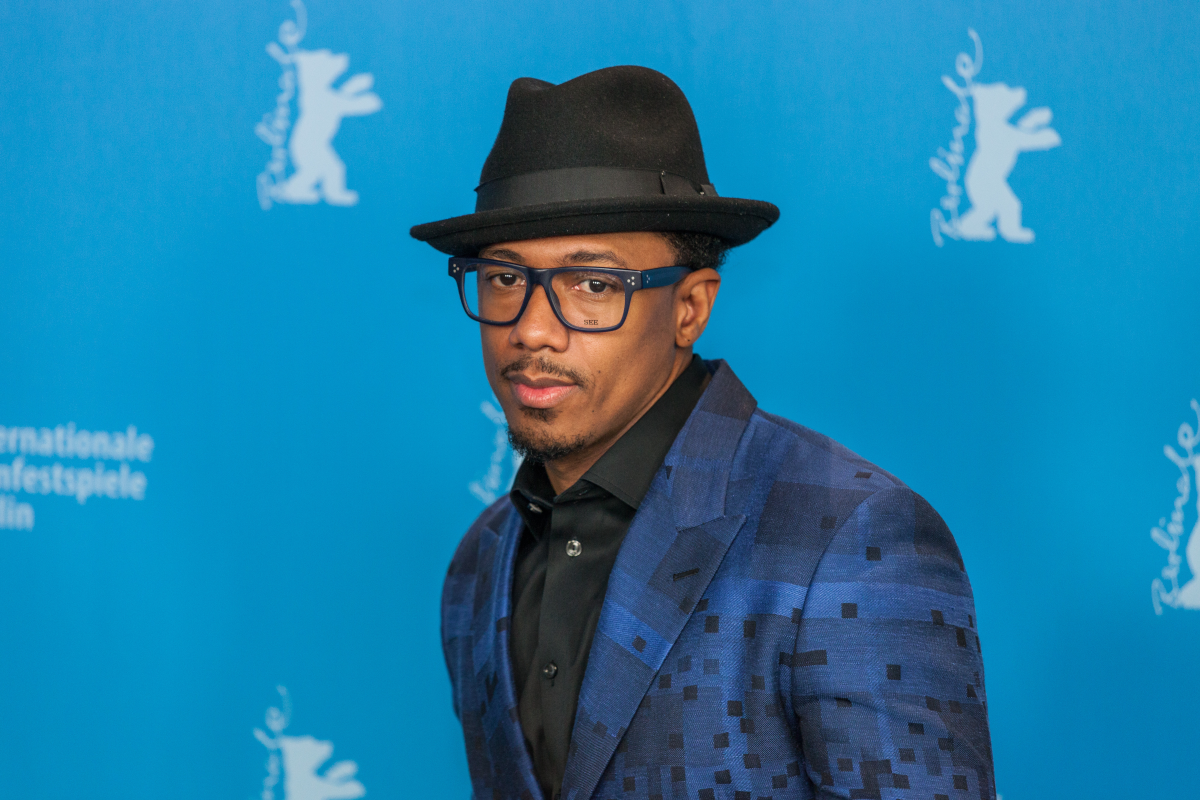 Nick Cannon opens up about why his children's mothers are responsible for his "different" (what some would call polygamous) lifestyle. He also shares why he's not subscribing to the "Eurocentric concept" of monogamy and he also spills details about how he and his ex-wife Mariah Carey planned their lives together on the first date.
Get into the TV host's controversial interview inside...
Nick Cannon has been heavy in the headlines after he welcomed his seventh child Zen, his seventh child, with former "Wild 'N Out" girl Alyssa Scott on June 23rd. Nine days later, he welcomed twin boys, Zillion & Zion, with DJ Abby De La Rosa. Six months before that, he welcomed a daughter, Powerful Queen, with his ex-Brittany Bell. Nick became the father of four children in less than a year.
Online chatter has been rampant about Nick "selfishly" sowing his wild oats, accusing him of creating so many "broken homes." However, he doesn't see it that way.
During a conversation with Charlamagne Tha God & DJ Envy on Power 105's "The Breakfast Club," the 40-year-old father-of-seven said monogamy/marriage is a "Eurocentric concept" and he doesn't subscribe to it.
"Well why do people question that?" he responded when asked why he decided to have children with multiple women simultaneously. "I mean, because that's a Eurocentric concept when you think about the ideas of, like, you're supposed to have this one person for the rest of your life and really that's just a classified property when you think about it."

"Just the idea that a man should have one woman, we shouldn't have anything. I have no ownership over this person. Like, if we really talking about how we coexist and how we populate, it's about what exchange can we create together. So, I've never really subscribed to that mentality."
Peep the clip below:
What are your thoughts on @nickcannon's Eurocentric concept on relationships? @breakfastclubam pic.twitter.com/ZbPhTldL7S

— Power 105.1 (@Power1051) August 9, 2021
"The Masked Singer" host said he wouldn't mind having 10 - 12 children.
"That was when a father gave another man his daughter for land," he said. "So, when you really get to that concept, it's, like, we gotta change all of this stuff. Because I don't want ownership over anybody. I don't have ownership of any of the mothers. We create families in that sense of we created a beautiful entity."
Nick feels it's not his decision to bring life in the world and that the women he has had children with are responsible for the way he lives his life. He said he's just following their lead. Oh.
"Those women and all women are the ones that open themselves up to say, 'I would like to allow this man in my world, and I will birth this child.' So, it ain't my decision. I'm following suit."

"I'm not going around like, 'Who am I going to impregnate next?'" he continued. "It's usually scenarios. People say certain things in the public. But when you really look at how a family infrastructure is designed, the woman is the one that always leads and makes the decisions."
When people make comments about his situation, Nick - who said he goes to therapy every week - doesn't let it get to him. He called it "noise." He said he's operating at a higher frequency than most people, so their comments about his life doesn't bother him.
All of Nick's children are well taken care of and were made out of "love," so he doesn't see the issue.
"People will have their opinions, but people have opinions about everything," he said.
The fact he welcomed four children in less than a year, people question his cleanliness and whether he practices safe sex.
"Contrary to popular belief, I do wear condoms," Nick said. Oh?
Once he gets comfortable with a woman and they stop using condoms, then he and that woman consciously make a decision to have children. He blames having "quality relationships" as one reason why he has so many children with different women and claims he's never under the influence of alcohol or any drug when he's engaging in sexual acts.
As for his health, he claims to get checked for STDs every week since he has to have his blood drawn every week due to his Lupus diagnosis.
#NickCannon was on daddy duty this weekend with the kids. #YBFParents https://t.co/VVyhQTF7QT pic.twitter.com/kald8P1KeX

— YBF CHIC (@TheYBF) July 19, 2021
So, when will Nick STOP having children?
By age 45. He feels he'll stop "yearning" for children after that and plans to slow down. Again, he made it know he's not out here "seeking" women to have more of his children and he said he's not trying to get to a certain number. He just loves kids and loves feeding off of their energy.
While Nick doesn't "subscribe" to marriage now, he once did. He tied the knot with Mariah Carey in 2008 and the former couple finalized their divorce in 2016. Going into the relationship, he said Mairah told him she "was never a big believer in marriage, either."
"So when we first got down and met, we came into it like, 'We don't believe in marriage.' It got to this place like, 'We have a lot of similar beliefs. So, let's have some fun with this. Let's embrace it," he shared.
On their first date, Nick said they both "designed" what their life together would look like. He said they talked about getting married, having a boy and a girl and that they even talked about how they still wanted to remain cool if they were to break up. To this day, he said he and Mariah are super cool with one another where if he wants to drop by and spend the night, he can/does.
According to the TV personality, monogamy is "difficult" for him. While married to MC, he said he did "monogamy very well," but he would be lying if he said "another woman never crossed my mind."
The "Wild 'N Out" honcho also explained how their teams go in between them after they had their twins and why they ultimately decided to get a divorce.
Nick feels he likely will never get married because there isn't a woman in his life that has been there with him before he became famous. He used DJ Envy and Charlamagne's relationships with their wives as examples, since they both basically grew up with their partners before marrying them.
Let the #PrankWars continue!

After #NickCannon sent #KevinHart a llama for his birthday, the comedian put up digital billboards for anyone needing advice about fatherhood to hit up Nick's cellphone https://t.co/YTWY0b0DAe pic.twitter.com/a3TEiWh6cA

— YBF CHIC (@TheYBF) July 22, 2021
Later, he talked about if he regrets gifting Kevin Hart a llama for his birthday, confirmed Kev gave out his REAL number on the billboard prank, he talked about DaBaby's cancel culture situation along with his OWN cancel culture situation, ownership and he defended his rap skills. Peep the clip below:
"Rhyming words ain't hard. Dr. Seuss did it… I never wanted to be the greatest rapper…I can play 7 instruments. F**K rhyming words! @nickcannon #thebreakfastclub #nickcannon pic.twitter.com/Vx5HakUgqc

— Power 105.1 (@Power1051) August 9, 2021
You can check out his full interview below:
Photo: taniavolobueva/Shutterstock.com
​ ​
​ ​ ​