EW Cover Star Halle Berry Says She Had To Fight Her Entire Career & The 'Oscar Curse' Didn't Help, Reveals She Broke 2 Ribs Shooting 'Bruised'
​
Aug 12 | by _YBF
​ ​ ​ ​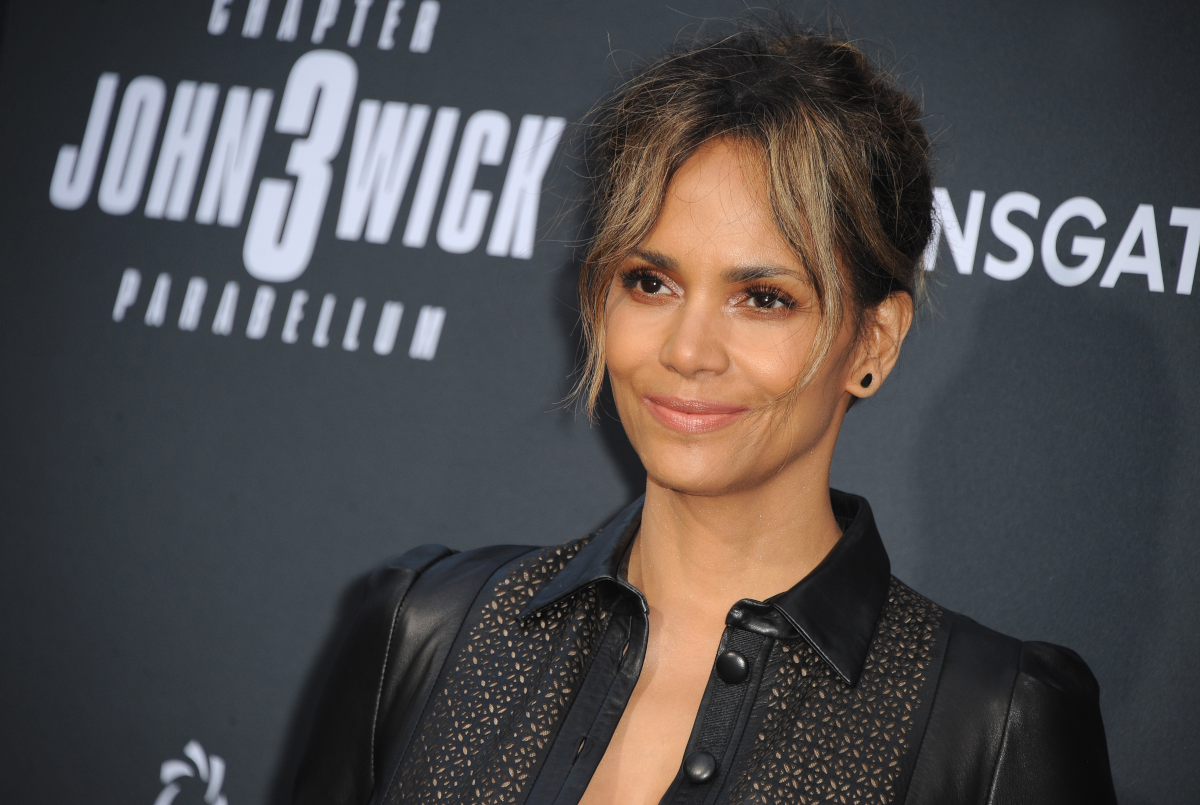 Halle Berry has been a warrior throughout her entire career and winning an Oscar didn't help any. The curse is real y'all.
The 54-year-old fighter will be making her directorial debut in Bruised and it took her two broken ribs to get there. Everything inside...
Before Halle Berry makes her directorial debut, she flexes her strength on Entertainment Weekly's September 2021 issue.
Inside, the 54-year-old actress, who turns 55 this week, talks about how she had to fight to be a director and how she had to champion herself for a "second act" in Hollywood. Yes, at the age of 54, she's playing a MMA fighter in her forthcoming film, Bruised, where she'll be putting in work in front and behind the camera.
On the first day of shooting, things didn't go as planned. The mom-of-two broke TWO ribs. Yikes!
Still, it's hard to picture most actresses in her demographic putting themselves in front of a fist — and uncountable elbows, and at least one vicious roundhouse kick — with as much willful abandon as she does in Bruised. In fact, Berry broke two ribs on the first day of shooting (not the same ribs, it should be said, that were cracked on Wick: "When you break something, it calcifies and it's stronger. You don't usually break the same bones twice," she explains helpfully.)

Realizing the stakes, Berry chose to work through the pain and not pause production. With Wick, she recalls, "I told the director about it, they told the insurance. We had to shut down for months and it was a big ordeal. On this, because it was an independent movie, we didn't have a big budget. The director in me said, 'I didn't come this far and work this hard to go home.'"
She pushed through the pain to get the project done.
Halle's determination and bad a**ness has helped craft her 30-something years in the business, although it hasn't been easy. Even after she historically won an Oscar. In 2002, she became the first Black woman to win the Oscar for Best Actress for her role in Lee Daniels' Monster's Ball, and to date, is the only Black woman to have won the award. She thought life nabbing roles would get easier for her after the win, but she soon realized the "Oscars curse" was real.
"It was surprising," she acknowledges of her prospects post-Oscar, when the expected deluge of offers for prestige directors and projects never came. "Because I thought they were going to just back up the truck and drop them off at my house, right? When you have a historic win like that, you think, 'Oh, this is going to fundamentally change.' It did fundamentally change me, but it didn't change my place in the business overnight. I still had to go back to work. I still had to try to fight to make a way out of no way."
Bruised is an indie film about a disgraced MMA fighter's return to the ring, a role Blake Lively turned down.
"They gave me the script, and I loved the story, but it was written for a twentysomething Irish Catholic white woman."

"I couldn't get it out of my mind, so I thought, is it possible that this could be reimagined for someone like me? Because I think I have a take on it that could actually work — making it about a middle-aged black woman, someone fighting for a last chance rather than another chance," she said.
It's reported Netflix paid Halle a cool $20 million for worldwide distribution rights of the film.
"People have said to me, 'You made an independent movie. Why would you sell it to Netflix?' Because I'm assured people will see it, and that's the goal! That is ultimately the goal."
You can read her full cover story here.
Below is a clip where Halle gets real about aging in the business, how she dealt with vultures in the business and more:
Bruised premieres November 24th on Netflix.
Photo: Tinseltown/Shutterstock.com
​ ​
​ ​ ​