Monica Reveals She's Working On A Country Album, Inspired By Legends She Listened To Growing Up
​
Aug 12 | by _YBF
​ ​ ​ ​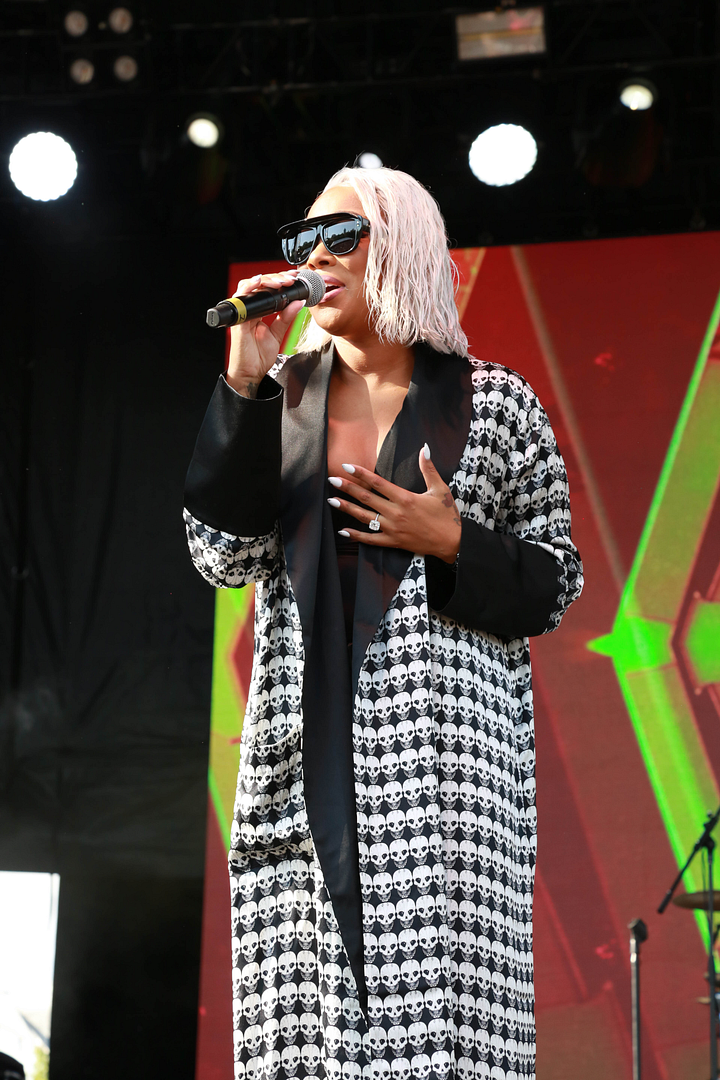 Monica is about to make a splash on the music scene again, except this time she's taking her talents to the country music scene. More inside...
Monica is a vet in the R&B game, so it comes as no surprise that she's working on a new album. However, she's gearing up to make a splash on the music scene, but in a different genre. The singer will be flexing her talents in country music. *Lawd somebody warn K. Michelle*
During an interview with Billboard magazine, the R&B songstress revealed she's currently working on a country album. The full-length country album is inspired by the legends she listened to as a young child, noting her love for country music.
"I grew up loving country music and my stepfather, who raised me, is a Methodist minister, but he also drove buses, and he would take us to Nashville, Gatlinburg and Dollywood in Tennessee," she explained. "I became a really big fan of Dolly Parton at about eight or nine years old. That was my real introduction to country music."
The Grammy Award winner recently hit up the studio with Grammy Award singer Brandi Carlile. In June, she made her country music debut, guesting on Jimmie Allen's "Pray" alongside Little Big Town, a song she says "explains why I live the way I do — and why I love God as much as I do."
"I heard harmonies up the hallway," Monica remembers, explaining that the voices were Little Big Town's. "Jimmie Allen is an incredible guy who loves his family and knows they've brought him through a tremendous amount of things. That's what we related most about," she adds. "Jimmie didn't call me for 'Pray' because he heard I was doing a country album — no one knew. He called because he wanted me on it; that means it was meant [to be]."
Monica has been a huge country music fan since she was a kid.
"I became a really big fan of Dolly Parton at about 8 or 9 years old. That was my real introduction to country music," Monica recalls. "Shortly after, it was Kenny Rogers. I started listening to the depth of the songs and the fact that they were unafraid to say whatever it was they felt."
Not only will she be dropping a country album, she's also gearing up to release her new R&B album, Trenches, which will be released on her own label, MonDeenise Music.
"I felt like this was a great time for me to really step into an area that I've always admired and loved," Monica says. "We're just getting started, but I have so enjoyed it and been welcomed with open arms."
Sweet. Nelly & Lil Nas X have dabbled in the country music drama. Singer K. Michelle has teased about a country album for a while now and Keke Wyatt recently revealed she might dabble in the genre too. Black country singers have always been a thing so we're not mad at it.
We're interested in hearing Monica's country album and how she puts her style on it.
Photo: Michael A Walker Jr/Shutterstock.com
​ ​
​ ​ ​