'ENCORE' EXCLUSIVE: Cherish Twins - 'Reality TV Is Crazy, Not Us!' + Who Kiely Says Is Her Win-Win VERZUZ Battle
​
Aug 17 | by _YBF
​ ​ ​ ​
TheYBF.com got the chance to chop it up with the ladies who starred on "BET Presents: The Encore" and they have plenty to say about the drama in the house, how production edited them and the biggest misconceptions about them. Also, the ladies reveal who they would like to see go head-to-head in a VERZUZ Battle.
Get into our conversation inside...
Reality television is a beast in its own right. And the ladies who starred on "BET Presents: The Encore" learned just how insane it can get.
"BET Presents: The Encore" is a new TV series that chronicles nine former R&B girl-group members & recording artists as they form a supergroup to create an album within 30 days.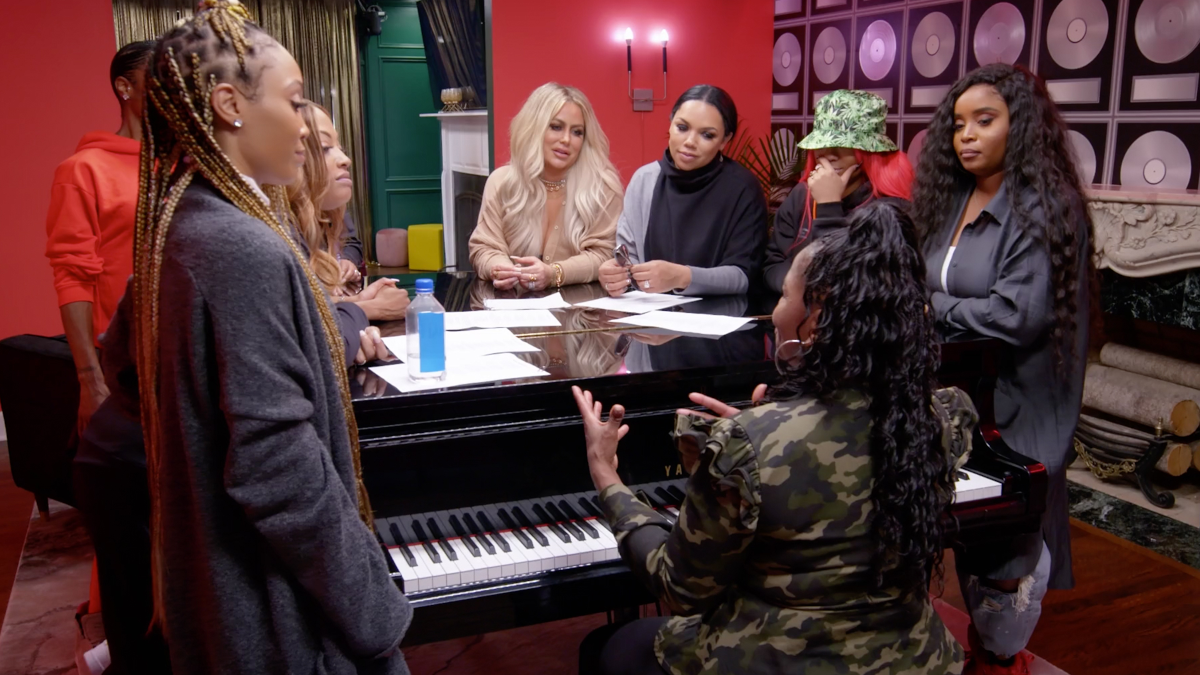 The Carlos King-produced reality show stars Cherish twins Fallon & Felisha King, Blaque's Shamari Devoe, 3LW & Cheetah Girls' Kiely Williams, Total's Pamela Long, 702 sisters Irish and LeMisha Grinstead, Nivea, and Danity Kane's Aubrey O'Day.
Right off the bat, there was drama, drama, drama! In the first episode, the ladies learned who they would have to work with to crank out an EP in 30 days and lets just say it didn't take long for the ladies to start assessing one another and sharing their unfiltered opinions.
Cherish twins, Fallon & Felisha, were NOT impressed and they made it known. They went up against several women in the house over creative differences and where very outspoken with their opinions about the other ladies in the house.
Some fans labeled the ladies as "troublemakers," but they blame editing for the way they came off on the show.
During an interview with YBF correspondent James Terrell, the twins opened up about the biggest misconception about them and how production played a huge role in the way they were depicted on the show.
"The whole show was a big misconception of us. We said everything and they showed it. And the way that they showed it, that was out of our control," the twins said.
Kiely agreed with the twins, but she said she already knew what to expect. She didn't come on the show to make friends.
As for Shamari, she said she tried to stay neutral during conflicts because she refused to give in to drama as a "grown 41-year-old woman."
"I just tried to be a person who strives for excellence," she said.
The ladies also shared what they learned from being on the series, who they would like to see go head-to-head in a VERZUZ Battle and more!
Peep their discussion (and who Kiely chose for VERZUZ) below:
**If you can't view the video above, click on the YouTube video atop.
In case you were wondering...
Their BluPrint EP was released and made a splash on the music charts. It's currently available on all streaming platforms.
Mission accomplished.
Photo: BET
​ ​
​ ​ ​