R. KELLY TRIAL: Doctor Confirms He Treated Singer For Herpes In 2007, Victim Jerhonda Pace Claims He Knowingly Infected Her & Made Her Dress Like A Girl Scout
​
Aug 20 | by _YBF
​ ​ ​ ​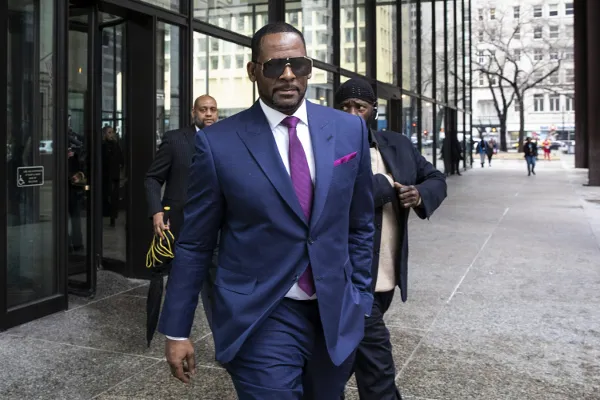 R. Kelly's trial has started in Brooklyn. His physician of 25 years took the stand to testify about the singer's 2007 herpes diagnosis.
Jerhonda Pace - a key accuser in the singer's sex-trafficking trial - testified the R&B crooner gave her herpes and that he had a Girl Scout fetish, making her dress up as one. More inside...
One of R. Kelly's sex abuse trials has begun with new details about his alleged predator ways coming to light. He's currently on trial at Brooklyn's Federal District Court after pleading not guilty to charges of racketeering and violating the Mann Act, an anti-sex trafficking law.
These charges are separate from his federal child pornography and obstruction charges in the Northern District of Illinois. He also faces state charges in Illinois for multiple counts of aggravated criminal sexual abuse, which he has strongly denied.
The Grammy Award winner's personal physician of 25 years took the that stand yesterday to testify after prosecutors alleged the singer knowingly infected multiple people with the incurable sexually transmitted disease. The Chicago based physician - named Kris McGrath - testified that he'd been treating the singer since 1994.
CNN reports:
McGrath testified that he suspected Kelly had genital herpes as early as June 2000 because of symptoms the singer had, but a lab test to detect the virus at the time came back negative. McGrath testified that timing of the test is important and that the test itself can at times give false negative results.

"I did not conclude that he did not have herpes," McGrath testified, occasionally referring to Kelly's medical records, which prosecutors obtained through a subpoena.

McGrath testified that after examining and testing Kelly in June 2000 that he told the singer to "inform your sexual partners so they can make a decision whether or not to have sex with you."

McGrath said it is recommended to treat genital herpes with a drug known as Valtrex, which can be prescribed for short-term treatments. But if a patient has outbreaks of the disease more than three times a year, McGrath testified, it is recommended that the patient take the medication every single day.

McGrath said Kelly or his associates would frequently call him for more refills of Valtrex at a Walgreens pharmacy. "It was so often that I had memorized the number to that Walgreens," he said, and recited the phone number in court.
McGrath went on to confirm he did record a history of genital herpes in 2011, after prescribing Valtrex in 2007:
The earliest documentation of McGrath prescribing the herpes treatment drug, Valtrex, was in March 2007, according to a medical record that prosecutors presented in court. And the earliest documentation showing Kelly had a history of genital herpes was made in a medical record from 2011, when McGrath testified his office transitioned from paper medical records to electronic ones.
Not only that, the physician said the R&B singer never paid for his medical services.
Kelly's physician wasn't the only key witness to hit the stand...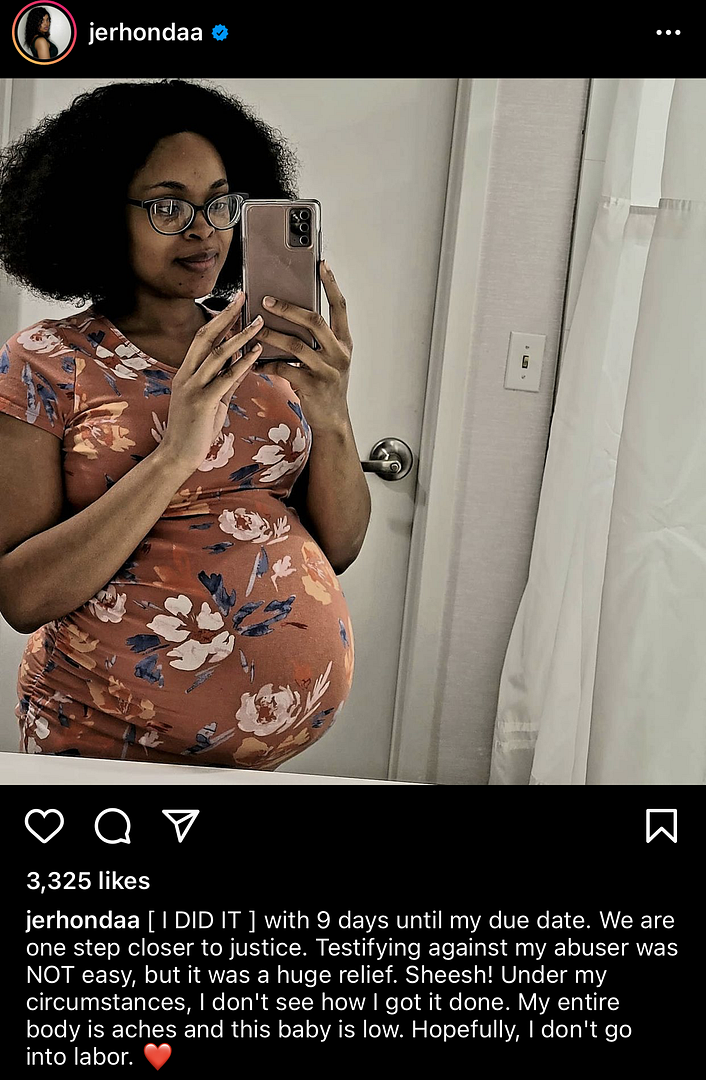 Jerhonda Pace - who starred on LIFETIME's "Surviving R. Kelly" - testified in court how she was allegedly abused by the R&B singer. The now 28-year-old mom-of-four revealed the singer gave her herpes after he began having unprotected sex with her at 16, which is statutory rape.
The sexual assault victim - who is currently pregnant - also testified that the "I Believe I Can Fly" singer would video tape their sexual activity where he made her dress up as a Girl Scout. She said he had a fetish for Girl Scouts and would make her dress up as one when they were intimate.
Reuters reports:
The married mother of four also said she had contracted herpes, a disease that prosecutors have said Kelly knowingly transmitted.

Pace told Assistant U.S. Attorney Elizabeth Geddes on Thursday that Kelly sometimes wanted her to wear pigtails for their encounters and "dress like a Girl Scout," yet admonished her to tell everyone she was 19.

On cross-examination, Deveraux Cannick, a lawyer for Kelly, tried to show Kelly did not realize Pace was underage, despite her testifying he saw her ID card listing her age as 16.

Pace admitted on Thursday to signing a settlement agreement with Kelly that said she had not shown him the card.

"I didn't see the agreement before I signed it," she said.

After the prosecution resumed questioning, Pace read from a January 2010 journal entry where she wrote that Kelly had choked and had sex with her the last time she saw him at his Chicago home.

"Rob slapped me three times, and said if I lied to him again it's not going to be an open hand next time," Pace read.

Defense lawyers have argued in court papers and at trial that Kelly's accusers were embellishing their accounts or lying in order to profit or extract revenge after their relationships didn't work out as they had planned.
After testifying in court, Jerhonda took to Instagram to share what it was like to testify against her alleged abuser.
"[ I DID IT ] with 9 days until my due date. We are one step closer to justice. Testifying against my abuser was NOT easy, but it was a huge relief. Sheesh! Under my circumstances, I don't see how I got it done. My entire body is aches and this baby is low. Hopefully, I don't go into labor," she wrote.
Jerhonda is one of six alleged victims named in the indictment against Kelly. Four were minors at the time of the alleged abuse, including Jerhonda.
R. Kelly could face life in prison if he's convicted. As you know, he faces sex-related criminal charges in Illinois and Minnesota.
Photo: Ashlee Rezin/Chicago Sun-Times via AP
​ ​
​ ​ ​