Kanye West & Drake's 'Beef' Goes Next Level - 'Ye Posts Drizzy's Toronto Address & The 'What's Next' Rapper Laughs It Off
​
Aug 24 | by _YBF
​ ​ ​ ​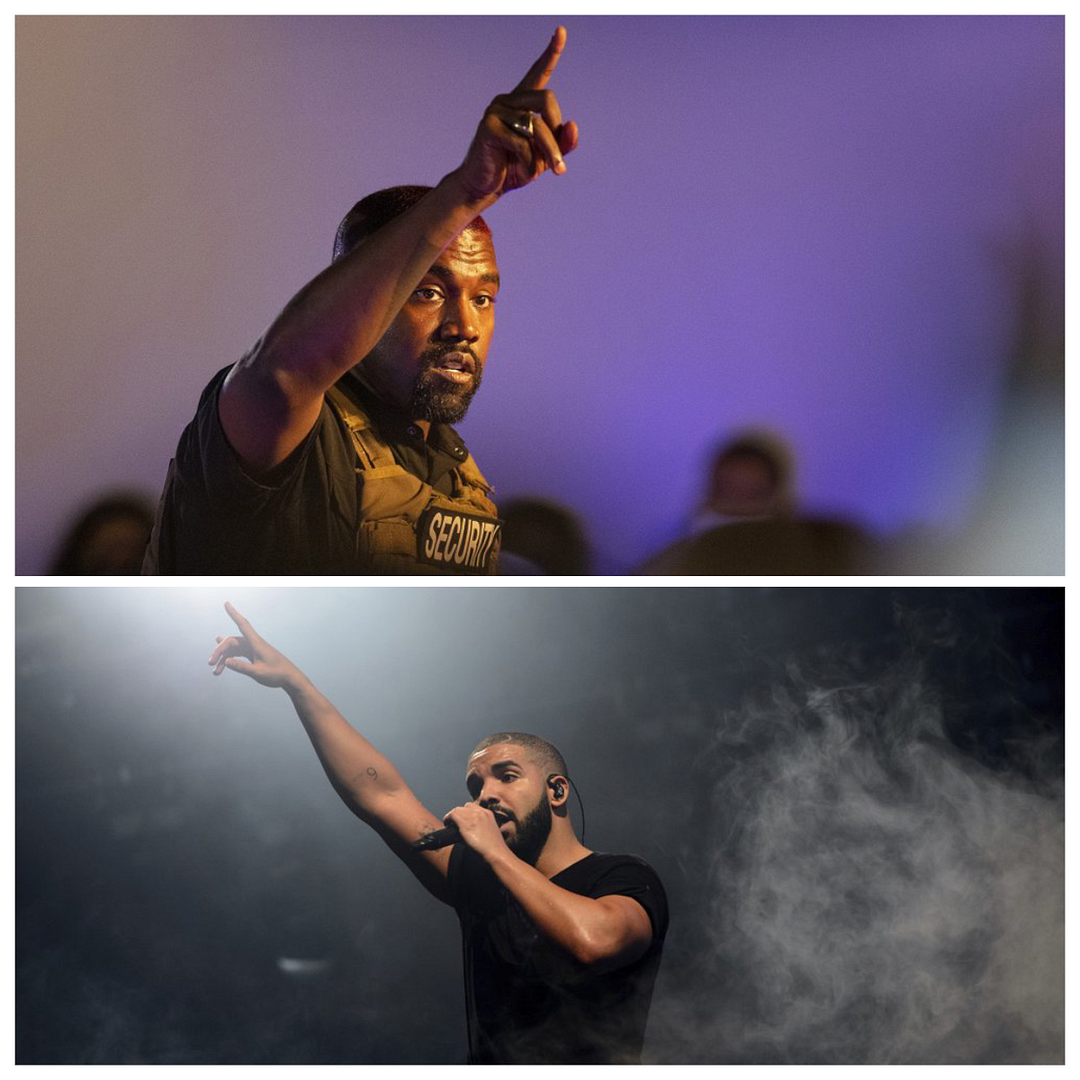 So much for that 2018 apology Kanye West tweeted to Drake. Their "beef" has been ignited and now it's next level. Deets on the rappers throwing shots at one another, including 'Ye posting and deleting Drizzy's Toronto address, inside...
Kanye West and Drake's decade-long "beef" has reached a new level.
Yesterday, Drake seemingly responded to Kanye's social media antics where he posted (and deleted) a screenshot that showed Drizzy's Toronto address.
Over the weekend, their feud was reignited when Drake fired shots at Kanye on Trippe Redd's new song titled, "Betrayal." On the track, the "God's Plan" rapper dissed Pusha T & 'Ye, calling them "burned out."
Drake disses Kanye West and Pusha T on Trippie Redd's new track "Betrayal."

"All these fools I'm beefin' that I barely know, Fort-five, forty-four (Burned out!), let it go. Ye ain't changin' sh*t for me, it's set in stone." pic.twitter.com/46aa3mL7YZ

— Hip Hop Ties (@HipHopTiesMedia) August 21, 2021
The lyrics got back to the Jesus Is King rapper and before you know it, 'Ye responded. He shared a screenshot of a group chat where he adds Pusha T (who Drake feuded with on wax in 2018) before going in on the Canadian rapper.
"I live for this. I've been f*cked with by a nerd a** jock n*ggas like you my whole life. You will never recover. I promise you," Kanye's texts said along with a photo of the Joker.
It's unclear if Drake is actually in the group chat Kanye posted, but he's texting the group as if he is. He quickly deleted the post.
On Monday, the PABLO rapper escalated things even more when he shared the address of Drake's home in Toronto, which is likely the address to his $150 million pleasure palace. Take a peek inside of it HERE.
While the address to Drake's Toronto home isn't a secret, it was clear 'Ye posted it because he wants smoke.
Of course, Kanye's post went viral. However, Drake is having the last laugh. At least for now. The More Life rapper posted up a video of himself laughing on his IG Stories, seemingly in response to Kanye's social media antics.
Drake's Young Money label reposted the video on their IG account and added Nicki Minaj's "Seeing Green" track, which features Drake & Lil Wayne, to it. Check it:
Now, fans are questioning if their "beef" is even real being that they both have albums dropping soon.
Rick Ross seemingly echoes what fans are thinking, saying in a recent interview that both rappers inspire one another to be creative. Check it:
Rozay also shared Drake sent him a text message after they got off the phone discussing his feud with Kanye. The text said, "Everything is unfolding. I'm about to be as free as a bird [owl emoji]."
Drake's Certified Lover Boy album was supposed to be released in January, but it got pushed back. Meanwhile, 'Ye's upcoming DONDA album has been pushed back umpteen times after it was originally supposed to drop in July.
The YEEZUS rapper's manager Bu Thiam claims DONDA will be released after next week's listening event, although an exact release date was not confirmed:
The vice president of Def Jam says Kanye West will "absolutely," "100%" drop #DONDA next Friday following his third event pic.twitter.com/s4l5wkAArz

— XXL Magazine (@XXL) August 18, 2021
Drake and Kanye's "beef" dates back to 2010 when the Canadian rapper was seen out and about with Kanye'es ex-girlfriend Amber Rose just months after she split from the Chi-town rapper. There were also romance rumors swirling about Drake & Amber in 2016.
In 2018, Drake & Kanye's beef was reignited when Drake accused Kanye of leaking information about his "secret" son to his nemesis Pusha T. Since then, Kanye has denied he shared that information multiple times. A few months later, there was that drama when Drake seemingly alluded to sleeping with Kanye's (now estranged) wife Kim Kardashian in his chart-topping track "In My Feelings."
What do you all think? Are they really beefing or is this PR for both of their forthcoming albums?
Photos: Laura Petracca via AP/Jonathan Short via AP
​ ​
​ ​ ​