MESSY! Dell Curry Claims Wife Sonya Cheated With Ex-NFL Player From Their Alma Mater, Sonya Says Dell's Infidelity Was An Open Family Secret
​
Aug 25 | by _YBF
​ ​ ​ ​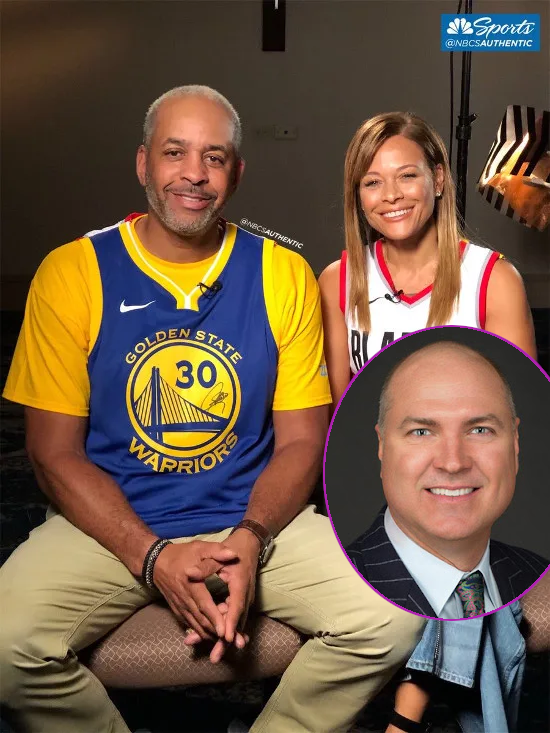 Nobody wins when the family feuds! Dell Curry and Sonya Curry are airing out everything that went wrong in their marriage which led to divorce. He claims she was cheating on him with former NFL player Steve Johnson. She claims he cheated on her all throughout their marriage with multiple women.
Details inside...
It just went from bad...to worse.
Not long after reports that Dell & Sonya Curry were divorcing, details about why they decided to call it quits after 33 years started trickling in.
In court documents (obtained by TMZ), Dell accuses his estranged wife Sonya of cheating on him with former New England Patriots tight end Steve Johnson (pictured above) and lying to him about the relationship.
The 57-year-old former NBA star said Sonya "began her extramarital affair with Mr. Johnson during the marriage and prior to the date of separation, and she lied to [Dell] each time she cheated on him."
Not only that, he accused her of living with Johnson in Tennessee. Since she's allegedly in a new relationship and living with her man, Dell feels she shouldn't be entitled to alimony.
However, Sonya's version of events is totally different.
In court docs, she claims she is NOT living with Johnson and that she's living on her own because Dell basically kicked her out of their home. In her own defense, she said she is dating, however, she did NOT cheat on Dell. She shared her relationship started "months after" she and Dell agreed to legally separate in March 2020. Obviously, things weren't getting better between Dell and Sonya, so she filed for divorce over a year later on June 14, 2021.
As for her relationship with Johnson, it seems they may have met as students/athletes at Virginia Tech - which is where Dell and Sonya met and started dating. According to Johnson's business page, he played for VA Tech from 1984 to 1987 and he's still strongly connected to his Alma Mater. Sonya played volleyball at VA Tech.
In Sonya's paperwork, she accused Dell of sleeping with multiple women throughout their three-decade long marriage. It was so bad, it ended up being an open family secret where their family and friends KNEW about his infidelity. Yikes.
The former couple got married in 1988 and share three grown children, Golden State Warriors' Steph Curry (33), Philadelphia 76ers' Seth Curry (31) and Sydel Curry (26). By the way, the Currys' divorce news was released on Seth's 31st birthday.
Dell & Sonya also share four grandchildren and they're expecting one on the way. Steph and his wife Ayesha Curry have three children, daughters Riley and Ryan, as well as son Canon. Seth has a daughter, Carter Lynn, with wife Callie Rivers River. And Sydel is expecting her first child - a boy - with her NBA husband (and Steph's teammate) Damion Lee.
With news that Sonya Curry is now single, social media started CUTTING UP up about how men will likely start shooting their shot. Peep all the unfiltered reactions HERE.
Photos: @NBCSWarriors/Johnson Commercial Development
​ ​
​ ​ ​