Tina Lawson Checks Folks Criticizing Beyoncé & Jay-Z For Their 'Blood Diamond' Tiffany's Collabo
​
Aug 25 | by _YBF
​ ​ ​ ​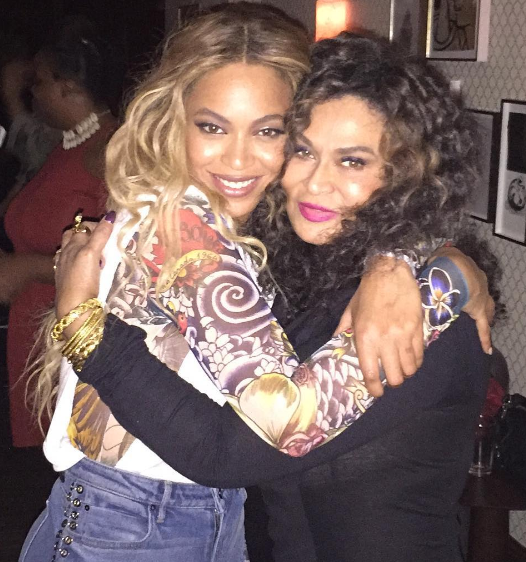 Tina Lawson gets into mama bear mode as she defends her daughter Beyoncé and son-in-law Jay-Z after folks began criticizing them for their "blood diamond" collaboration with Tiffany & Co. Read Mama Tina's clapback inside...
One thing about Mama Tina, she's going to defend her kids!
After Beyoncé & Jay-Z unveiled their new "About Love" campaign for Tiffany & Co., critics had plenty to say. The Carters have been receiving backlash for wearing "blood diamonds" after Bey posed it up in a priceless canary yellow diamond that's reportedly worth $30 million. Only four people have worn the diamond (including Bey) and Mrs. Carter is the first black woman to to wear the legendary stone
The famous Tiffany Diamond totals 128.54 carats and 82 facets. The yellow diamond was first discovered in 1877 in the Kimberley Mines of South Africa, and reportedly purchased by Charles Lewis Tiffany in 1878.
"Blood diamonds" are diamonds mined in war zones (often illegally) and sold to private buyers, which fund the invading army's war efforts. Mines in South Africa are known for producing "blood diamonds."
Folks were quick to call out the The Carters for "promoting" the "blood diamonds." Well, Mama Tina caught wind of the controversy and decided to respond.
The former hairstylist/fashion designer came across a post about the criticism on The Grio's IG and she decided to respond:
Bey's mom made sure to point out the hypocrisy of people trashing the Grammy Award winner when they've likely purchased or owned unethical items.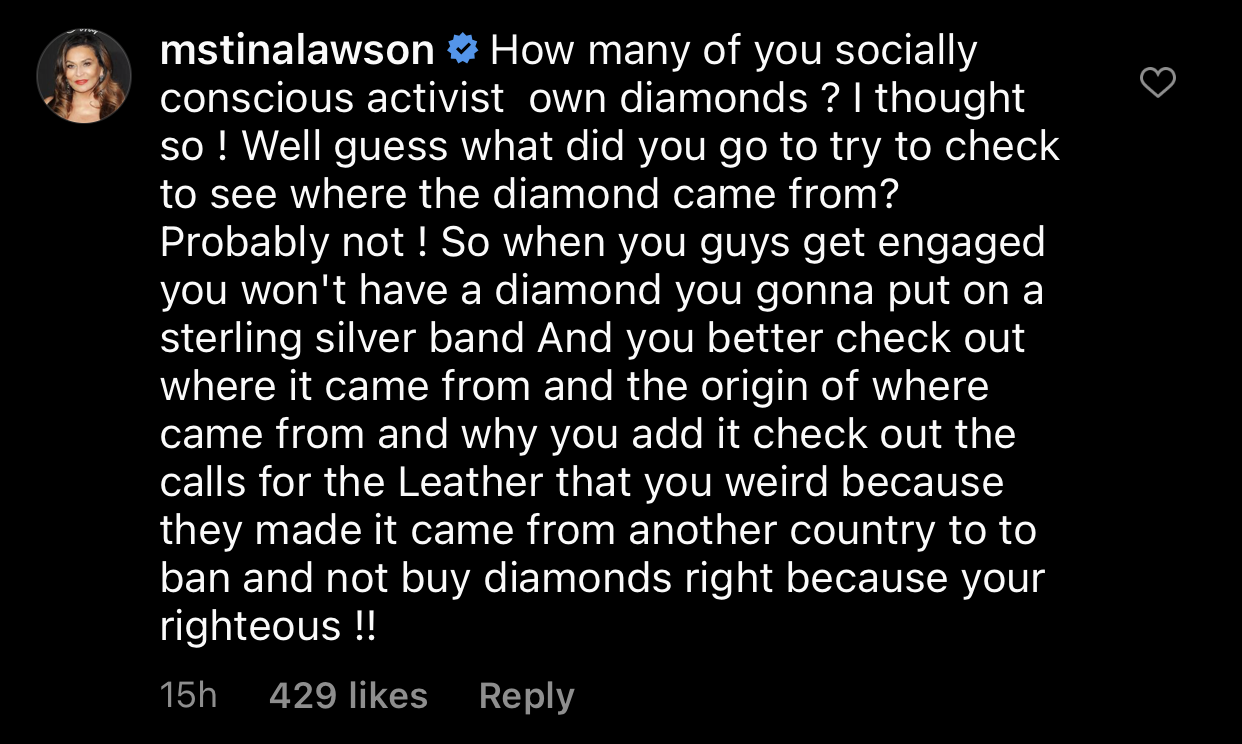 "How many of you socially conscious activist own diamonds? I thought so!" Mama Tina wrote in the comments. "Well guess what did you go to try to check to see where the diamond came from? Probably not! So when you guys get engaged you won't have a diamond you gonna put on a sterling silver band And you better check out where it came from and the origin of where came from and why you add it check out the calls for the Leather that you weird because they made it came from another country to to ban and not buy diamonds right because your righteous!!"
Spellcheck aside, she's right.
Another controversy arose from the campaign as well. People took issue that a never-before-seen Jean-Michel Basquiat painting (titled "Equals Pi") was included in the campaign. The reason? They said the painter's anti-capitalism beliefs clashed with the ideals in the campaign.
Despite the controversy, there's definitely some good coming out of the campaign. As part of Bey & Hov's partnership with Tiffany, the newly acquired LVMH brand will donate $2 million towards Historically Black Colleges and Universities.
Missed the FIRE "About Love" campaign? Click HERE.
Also...
A new pictorial from the campaign just dropped. HOT.
Photo: Tina's IG
​ ​
​ ​ ​