Naomi Osaka Doesn't Know When She'll Play Tennis Again After Shocking Racket-Tossing Loss At U.S. Open
​
Sep 04 | by _YBF
​ ​ ​ ​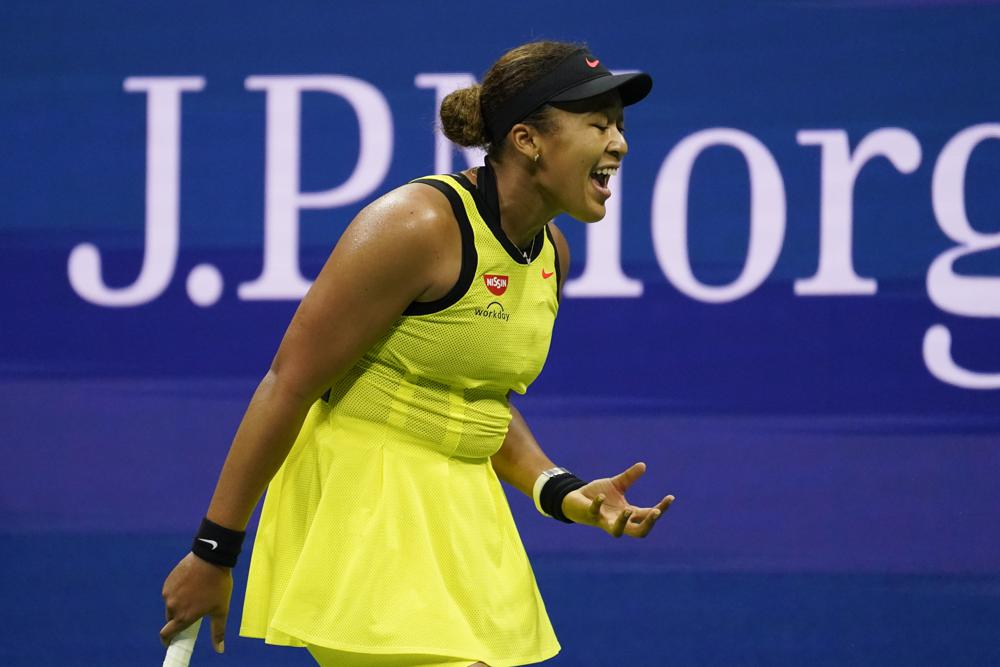 What an upset. Naomi Osaka lost in the third round of the U.S. Open to 18-year-old Canadian Layla Fernandez. It was an incredibly difficult match for Naomi and she uncharacteristically lost her on on multiple occasions, slamming her tennis racket and walking off the court.
Now, she's not sure when she will return. More inside...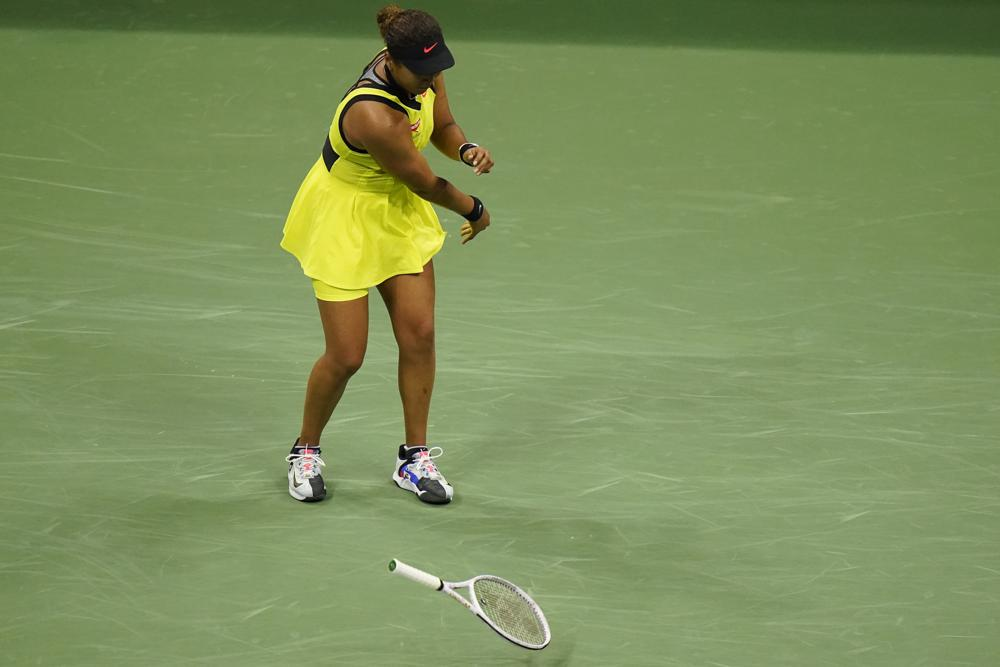 MAJOR UPSET!
Naomi Osaka's U.S. Open title defense ended with a racket-tossing upset after she was defeated in the third round by 18-year-old Canadian Layla Fernandez at Flushing Meadows.
The match was an unexpectedly tough one for Naomi and she uncharacteristically lost her cool on multiple occasions, slamming her racket into the court twice after lost points and leaving the court without telling the umpire. She did apologize upon return. She also received 1 official warning after hitting the ball in frustration after a point was over.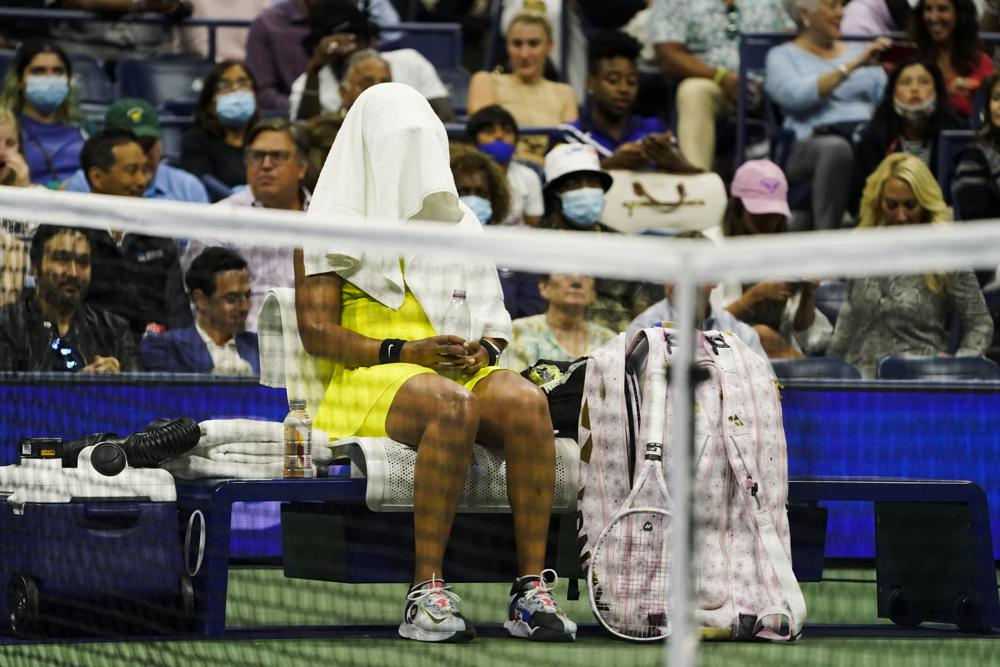 Watch below as a frustrated Naomi loses her cool:
Naomi Osaka expressed her frustration with some racket smashing as the second-set tiebreak got away from her #USOpen pic.twitter.com/eYLXgt6GXO

— Meredith Cash (@mercash22) September 4, 2021
The 23-year-old tennis phenom - who is ranked #3 in the world - was utterly upset following a 5-7, 7-6 (2), 6-4 loss against the 18-year-old from Canada, who is ranked 73rd and never had been this far in Grand Slam competition.
Her game was off and she knew it.
"I was telling myself to be calm, but I feel like maybe there was a boiling point," Naomi said in a post-match interview. "Like, normally, I feel like I like challenges. But recently I feel very anxious when things don't go my way, and I feel like you can feel that."
By the end of the match, the crowd was booing her and chanting for her opponent.
Watch Layla clutch the win below:
Leylah Fernandez, folks!@leylahfernandez | #USOpen pic.twitter.com/IVjxcZj3Kh

— US Open Tennis (@usopen) September 4, 2021
Always a fight from, @naomiosaka.

See you next year, champ. pic.twitter.com/P3KQzB7M4V

— US Open Tennis (@usopen) September 4, 2021
After the shocking loss at the U.S. Open, Naomi - who holds four Grand Slam titles - told reporters she's going to "take a break" from tennis.
After answering all questions from U.S. Press in the post match presser, a question about her current mindset from the Japanese press resulted in her becoming emotional. Through tears, she said she hasn't felt happy even after her wins:
"I feel like for me, recently, when I win, I don't feel happy, I feel more like a relief. And then when I lose, I feel very sad. I don't think that's normal," she said while fighting back tears.
"This is very hard to articulate," she said. "Basically, I feel like I'm kind of at this point where I'm trying to figure out what I want to do, and I honestly don't know when I'm going to play my next tennis match," she said while wiping tears from her eyes.
"I think I'm going to take a break from playing for a while," she said before putting on her mask and walking away.
Watch below:
This was the first Grand Slam tournament for Naomi since she pulled out of the French Open and Wimbledon to take a mental health break after having announced she would not participate in news conferences.
Twitter reacted to Naomi's loss and post-game interview:
We have to change the way we are talking about Naomi Osaka. To bring her mental health into any & everything isn't fair, unless SHE attributes it to that. To say her being frustrated in this match is because of that just feels unfair & tacky. Don't hold her openness over her head

— Taylor Rooks (@TaylorRooks) September 4, 2021
DAMN NAOMI OSAKA SLAMMED THE HELL OUT THAT RACKET

TWICE!!!!!!

— Jon Halpert (@MasterAgenda68) September 4, 2021
No code violation? @naomiosaka #USOpen

— Susan Safipour (@SafiTahoe) September 4, 2021
Why the fuck are these announcers hating on Naomi Osaka so much

— BLM (@blondishlegally) September 4, 2021
I love Naomi Osaka but if Serena had behaved like this, she would've been docked a point if not an entire game. #USOpen

— Rob ® (@RB_0007) September 4, 2021
Possible we just saw the last of Naomi Osaka for a long time. Got very emotional in her post game press conference, said she needs a break from tennis because it no longer brings her joy. Don't know when she'll play again.

Big moment.

— Kevin Van Valkenburg (@KVanValkenburg) September 4, 2021
Never do you see Naomi Osaka throw a racquet multiple times.

Leylah Fernandez is bothering her rhythm. #USOpen

— Lukas Weese (@Weesesports) September 4, 2021
Props to Naomi for pushing through and congrats to Layla on the Cinderella story!
If Naomi never picks up a racket again, she has already solidified her greatness. She owes us NOTHING!
Photos: AP Photo/Frank Franklin II/John Minchillo
​ ​
​ ​ ​