Richard Sherman & Russell Wilson Thrown Into An Alleged IG Model Cheating Scandal, But Here's Why The Math Ain't Mathin'!
​
Sep 08 | by _YBF
​ ​ ​ ​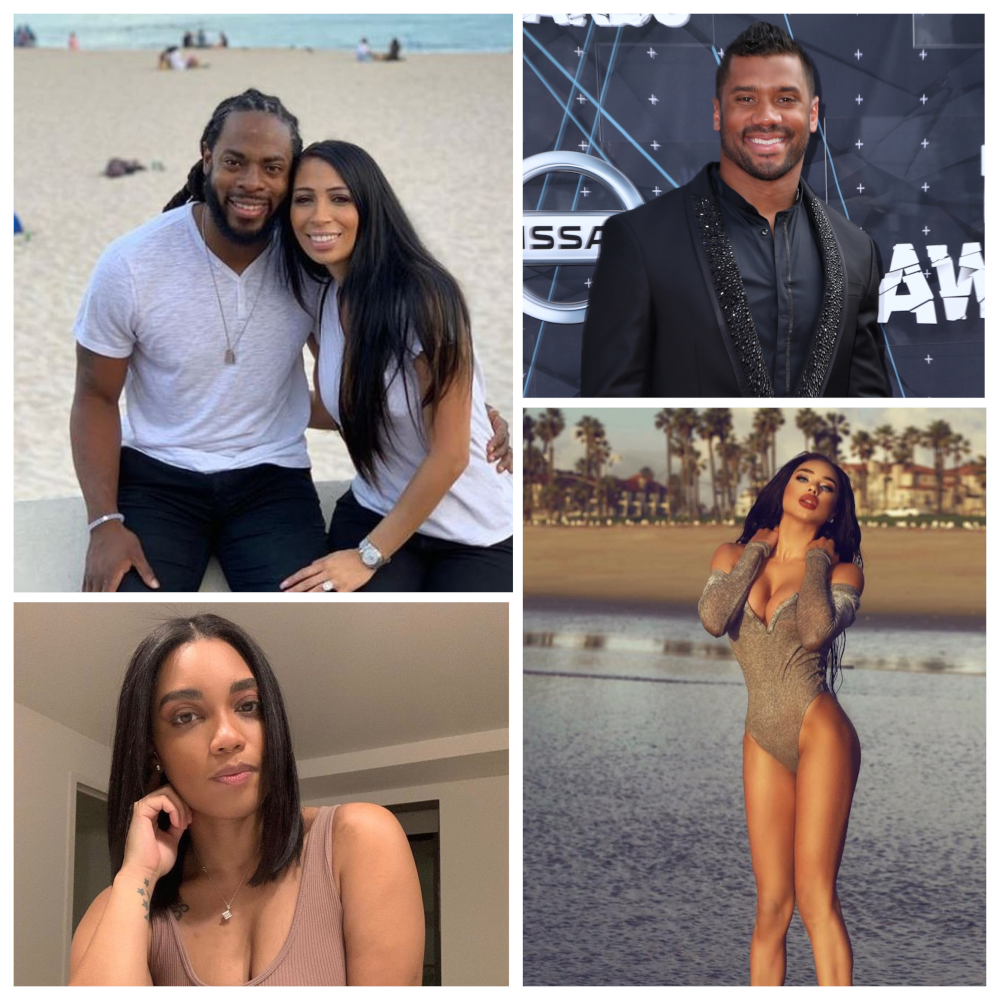 What in the screwing married men who play for the Seattle Seahawks is going on? An alleged friend to NFL player Richard Sherman's wife Ashley Moss confronted a woman on social media for getting pregnant by a married man.
People believe the friend indirectly accused an IG model named Reina Westburg of being Richard Sherman's side chick and getting pregnant by him for a bag. She also claims Reina's best friend is claiming to be pregnant by Seahawks quarterback Russell Wilson, Ciara's husband. There's no receipts of Reina or the unnamed friend making these claims, but Russell was still trending #1 because of the drama.
The math isn't mathin'! More inside...
Cheating allegations with married men on the Seattle Seahawks? Oh yes, folks were getting exposed for cheating and making babies outside of their marriage - well, kinda. Honestly, the Twitter thread has us scratching our heads because some of the allegations just didn't add up. There was a lot of information shared, but not enough to connect ALL of the dots.
There's a thread on here that's accusing Russell Wilson of allegedly cheating and getting a woman pregnant. The Wilson's seem like the type that would sue for defamation. Good luck everybody.

— First Lady Sycamore (@Connichameleon2) September 6, 2021
It appears a friend of Seahawks baller Richard Sherman's wife Ashley Moss went viral after she blasted an alleged side chick of Richard's. In a Twitter thread, Ashley's alleged friend (@damnit_mann, pictured above bottom left) accused IG model Reina Westberg (above, pictured bottom right) of getting PREGNANT by a married man who plays for the Seattle Seahawks. In tweets that have been deleted, the friend hinted Reina got pregnant by a married man who plays on the Seattle Seahawks, although she never posted a name.
"Y'all out here F*CKING WITH MARRIED MEN thinking that sh*t cute," she tweeted. "Sure u owe no loyalty..But u two broads should have some morals. Y'all wanted a bag? Didn't Brittany Renner tell y'all to get a single athlete? She didn't mean a married one. I see you @reinawestberg"
Yikes.
"Hey @reinawestberg you care to tell us what married man you were sleeping with to get pregnant? You're posting all those religious leader quotes. This is unforgivable..God don't like ugly," she continued.
"Remember what happened to the harlots mentioned in the Bible @reinawestberg. You're out here ruining homes. And that baby won't get the love it deserves because you don't know how to love or respect anything. U think you're gonna get a bag from this?! You're not getting sh*t but neglect…You can take my words to the bank you troglodyte @reinawestberg"
The ladies went back and forth on social media before Reina decided to call the friend on IG. It appears Reina argued with this woman at her baby shower. Who does that?! Take a listen to their discussion below:
In a deleted tweet, the friend accused Reina's friend of bragging about sleeping with quarterback Russell Wilson and being pregnant by him.

"Hey @reinawestberg you also wanna share how your bestfriend is claiming to be knocked up by Russell Wilson?," she tweeted. "Go ahead and share who your bd is... come clean... I triple dog dare you boo," according to screenshot captured by WAGS Unfiltered.
When asked about it, she back tracked that comment: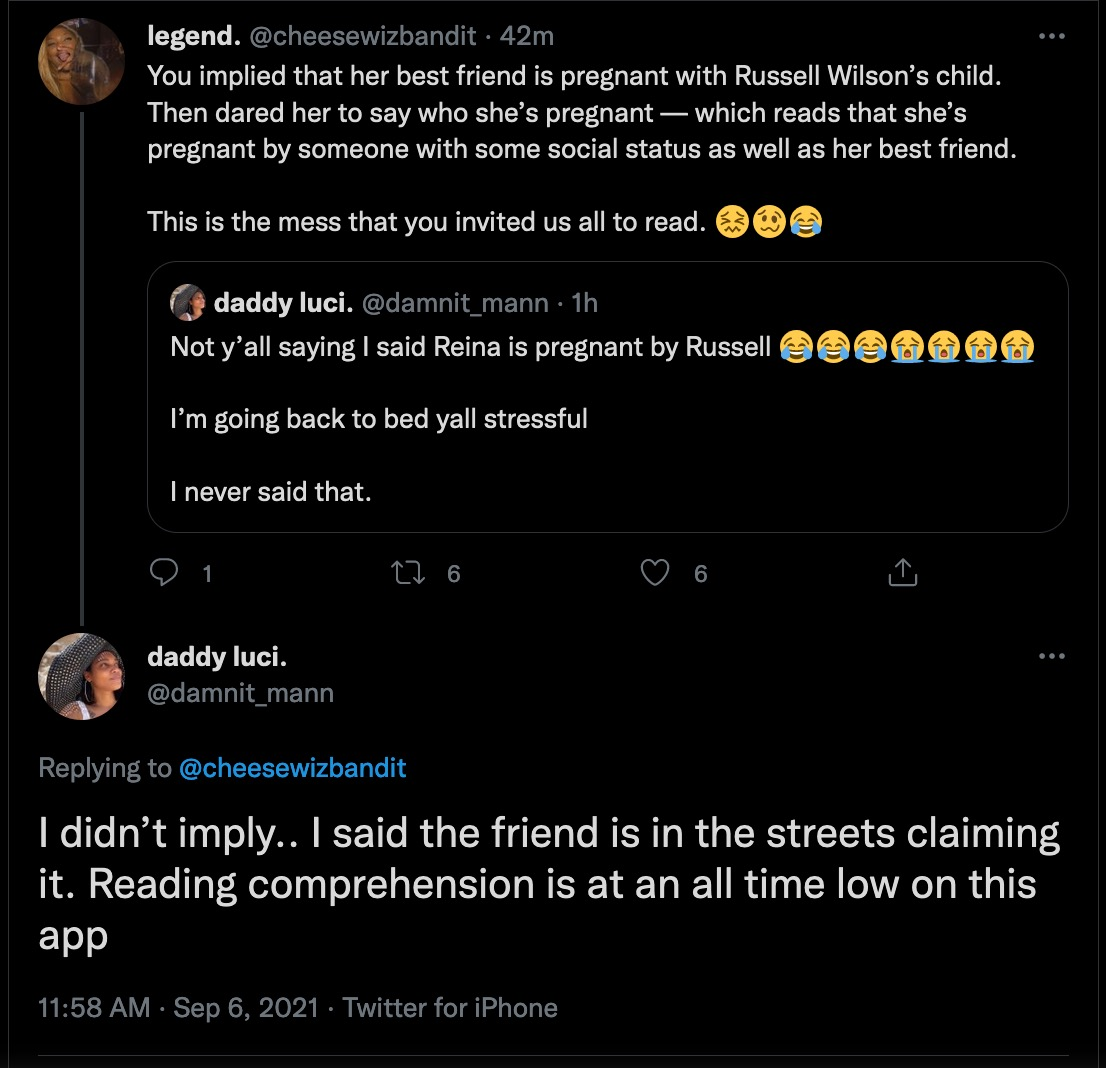 While there was some confusion about WHO was actually cheating, the friend did clarify that Russell Wilson does NOT have a baby out of wedlock on the way: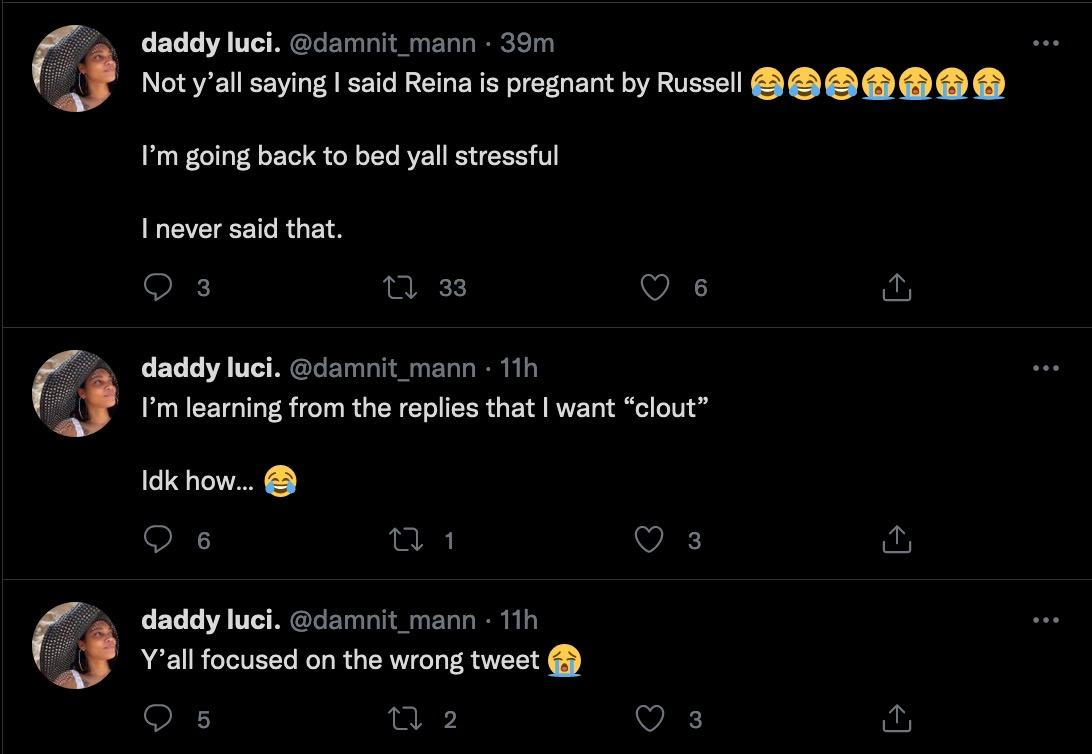 Sis made sure to cover her a** before a defamation suit was sent her way.
While she never said WHO Reina was cheating with and was pregnant by, fans believe its Richard Sherman especially since the woman going off on Reina is friends with Richard's wife, Ashley, on social media:
Hmph.
So why is the friend so invested? She claims Reina has been stalking her friend: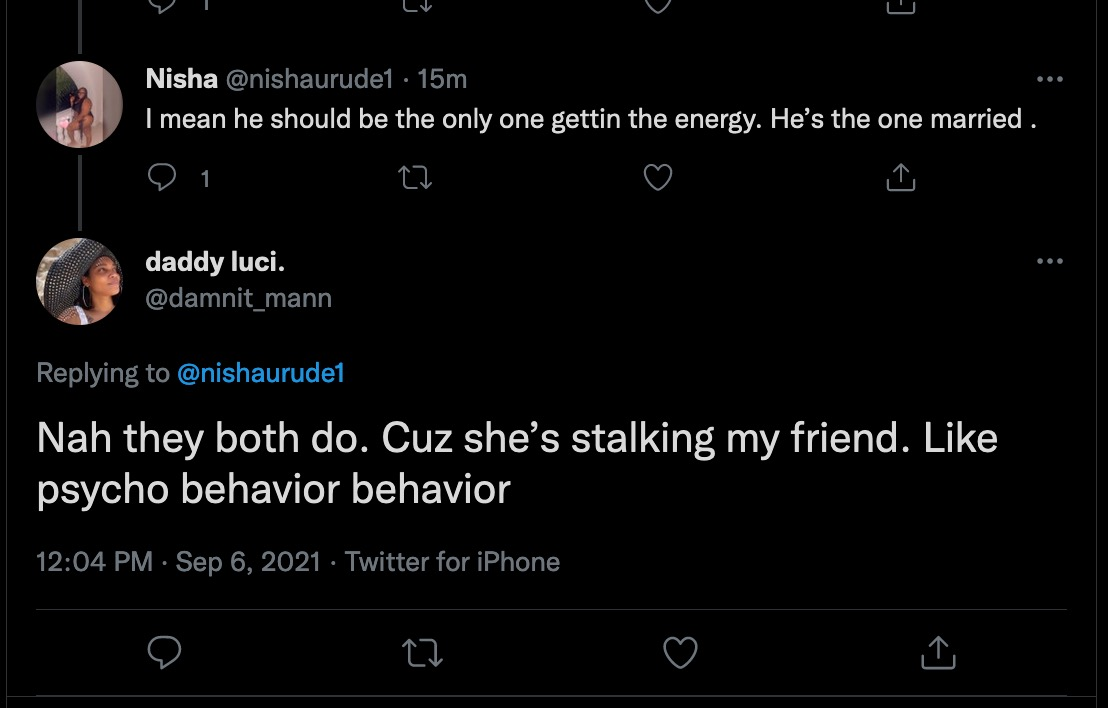 It all just sounds like a bunch of mess being that there aren't any REAL receipts to what's really going on. Especially with the "friend" seemingly copping an attitude whenever anyone asks her to explain what exactly she's saying. She could have easily tweeted the actual name of the married man Reina allegedly had sex and made a baby with.
If what the friend is saying is true, one could argue that's what triggered him a few months ago. Maybe his wife found out about this alleged baby and threatened to leave, which resulted in him trying to break down his wife's family door and his arrest on a possible burglary domestc violence charge. This is all speculation.
Again, nothing has been confirmed. But, usually where there's smoke, there's fire...
Photos: Instagram/Kathy Hutchinson/Shutterstock

​ ​
​ ​ ​