REPORT: COVID Has Now Killed As Many Americans As 1918 Flu Pandemic + Nas & Chris Rock Share Their COVID Experiences
​
Sep 21 | by _YBF
​ ​ ​ ​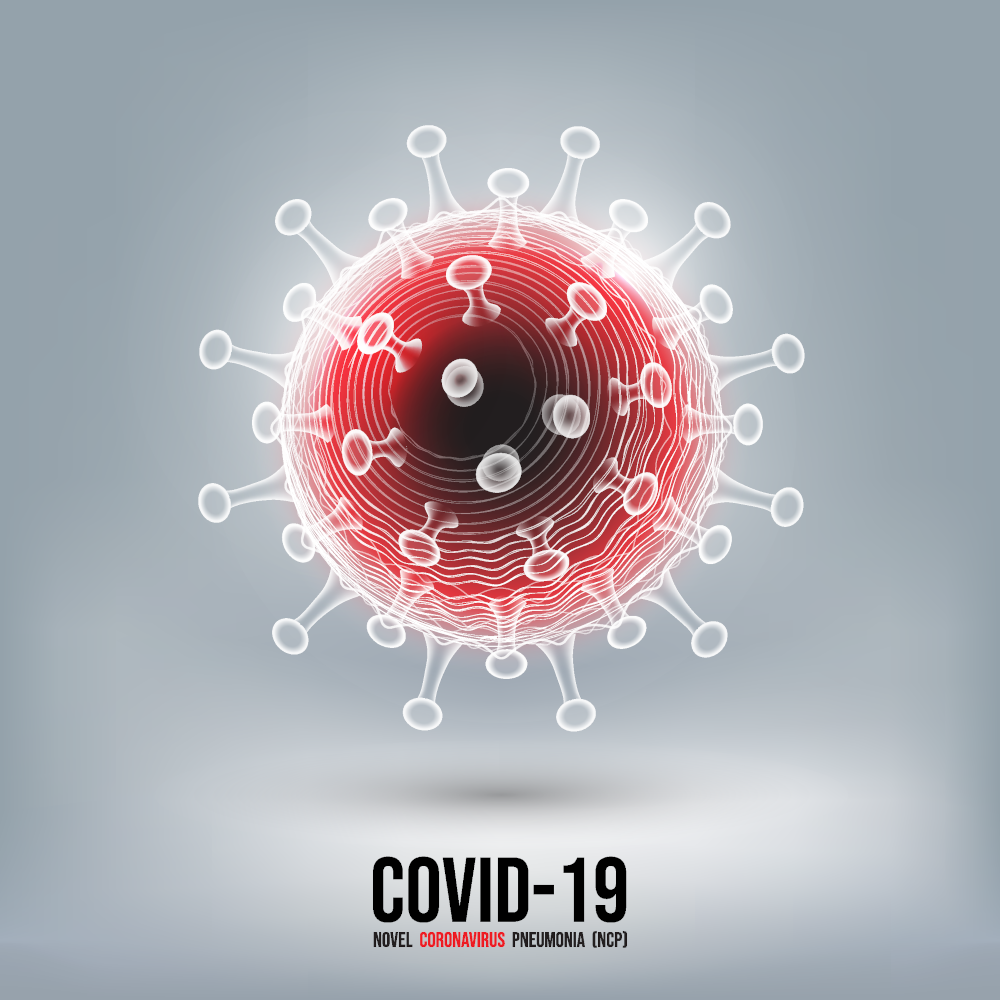 As COVID numbers continue to rise, the number of American deaths are as many as the 1918-19 influenza pandemic. More about the rising numbers and how it compares to a previous pandemic inside...
COVID-19 numbers are continuing to rise. And even with vaccines available, the numbers are continuing to creep up.
According to new reports, COVID-19 has now killed as many Americans as the 1918 influenza pandemic. The influenza pandemic killed at least 50 million people worldwide, according to the Centers for Disease Control and Prevention, which is equivalent in proportion to 200 million in today's global population. An estimated 675,000 of those deaths are Americans, and the number continues to rise.
We're now 18 months into the COVID-19 pandemic and at least 675,446 Americans have been confirmed to have died from the virus since the onset, according to data collected by Johns Hopkins University, although the real number is believed to be higher.
The virus has claimed more American lives than its counterpart a hundred years ago when the US population was just one-third of what it is today.
ABC News reports:
The influenza outbreak of 1918 began in the spring, with the novel H1N1 virus passing from birds to humans, and lasted for approximately two years. Approximately one-third of the world's population at that time, or 500 million people, was ultimately estimated to have been infected, according to the CDC.
Like the 1918 flu, doctors and scientists hope Covid will become a mild seasonal bug as human immunity strengthens through vaccination and repeated infection. However, that will take time if it happens at all.
"We hope it will be like getting a cold, but there's no guarantee," said Emory University biologist Rustom Antia, who suggests an optimistic scenario in which this could happen over a few years.
With colder months ahead, there could be another COVID surge with the University of Washington's influential model projecting an additional 100,000 or so Americans will die of COVID-19 by Jan. 1, which would bring the overall US toll to 776,000.
Right now, the US currently has a coronavirus case fatality rate of 1.6%, compared to the 2.5% fatality rate for influenza in 1918. Compared on a per-capita basis, the influenza pandemic of 1918 was far deadlier than the COVID pandemic, according to Christopher McKnight Nichols, associate professor of history at Oregon State University.
"The difference is that 1 in 500 Americans have died now, and about 1 in 152 died in 1918, although our number keeps going up," Nichols told ABC News.
Experts - practicing, board certified physicians and licensed scientist - all over the world said it will take everyone getting on board to get vaccinated in order to make an impact on the COVID-19 death toll. The more people that have the vaccine, the lesser of an impact the virus will have and will also lessen it's mutations due to there being less viral load going around.
Until then, the vaccine is extremely beneficial in preventing individuals from having such horrific symptoms that they require hospitalization. Many hospitals all over the country are at peak capacity with no available beds and could eventually choose which patients can be admitted. This includes ALL patients (heart attacks, car accidents, cancer, etc.), not just Covid. So the importance of preventing hospitalizations as much as possible is clear.
Recently, Nicki Minaj made headlines after she was accused of sharing misinformation about the COVID-19 vaccine. She got into a social media feud with MSNBC's Joy-Ann Reid about why she hasn't received the vaccine yet.
Rapper Nas recently opened up about his battle with COVID-19 in a cover story for EBONY magazine's upcoming October issue.
"I caught COVID in late October," Nas shared. "This is the first time [I'm] mentioning it. It was a tough time. It was mentally and physically hard," the 48-year-old added. "It's just today's world, with chemical warfare, crazy politics, racism, food shortages, police malpractice, Black-on-Black murder. The human spirit is being tested. I think that God has a plan for all of this. But right now, we're in a serious time."
Comedian Chris Rock recently revealed he has COVID and encouraged his fans to get vaccinated:
"Hey guys I just found out I have COVID, trust me you don't want this. Get vaccinated," he tweeted.
Have you been vaccinated? Share your stories in the comments!
Photo: Photo: CKA/Shutterstock
​ ​
​ ​ ​