Will Smith Admits Jada Wasn't The Only One In An 'Entanglement,' Talks Microdosing & Why He Never Participated In Slave-Based Projects
​
Sep 28 | by _YBF
​ ​ ​ ​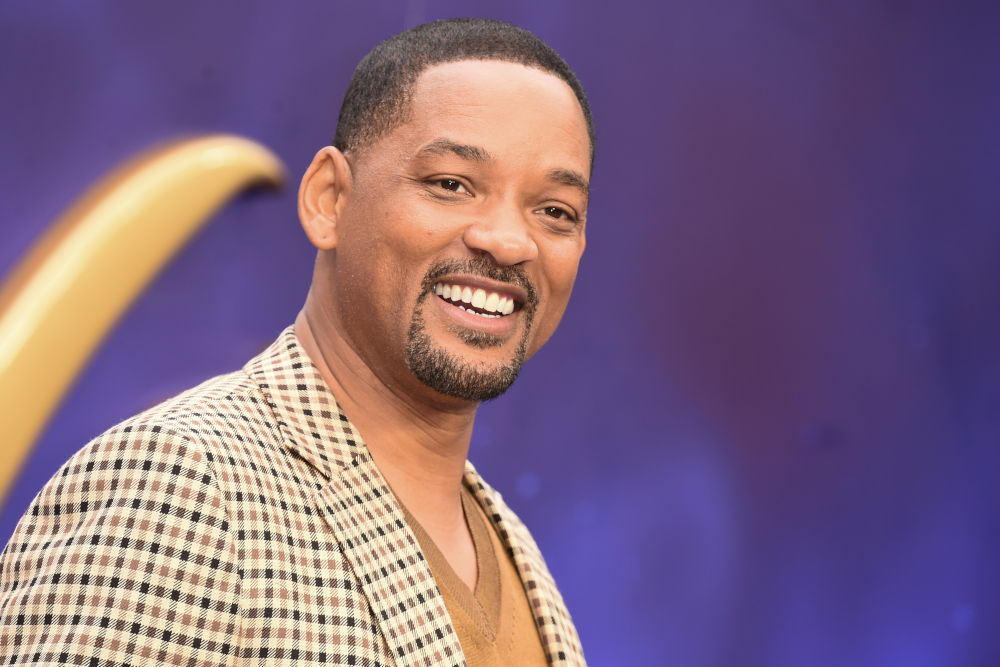 Will Smith opens up about his affairs and "customized" marriage to Jada Pinkett Smith, microdosing for the first time and why he chose to steer clear of slave-based projects in the November 2021 issue of GQ magazine. The tea inside...
Will Smith celebrated his 53rd birthday over the weekend, launching his third year in the "F*ck It 50s" gang. Oh yes, Will loves it here and he explains why in the November 2021 issue of GQ magazine.
Before reaching his 50s, he chopped it up with fellow actor Denzel Washington about entering the next phase in his life and Denzel offered up some good advice for Will.
"Throughout the years, I would always call Denzel. He's a real sage," he told the publication. "I was probably 48 or something like that and I called Denzel. He said, 'Listen. You've got to think of it as the funky 40. Everybody's 40s are funky.' He said, 'But just wait till you hit the fuck-it 50s,' " Smith told me. "He said, 'Just bear with your 40s.' I stopped and I was like, 'The funky 40s and the fuck-it 50s.' And that's exactly what happened. It just became the fuck-it 50s, and I gave myself the freedom to do whatever I wanted to do." Many of those things are detailed in the book, and others he's still keeping close to the vest. "Some things are for GQ articles and some things are not," he told me.
Fans of the Hollywood actor learn more details about Will when his memoir, simply titled Will, is going to press this November. Inside, he opens up about the ups and downs of his two-decade marriage with 50-year-old actress Jada Pinkett Smith.
It seems those "open relationship" rumors that have followed the couple for years are in fact true. While it may not have started that way, at some point, their relationship stopped being monogamous. The public found out about Jada's "entanglement" with August Alsina when she decided to come clean on her Facebook Watch series, "Red Table Talk."
As much as the "Black Man Don't Cheat" delegation tried to paint the narrative that Will didn't cheat in their marriage, he admitted she wasn't the only one to have an extramarital affair.
"Jada never believed in conventional marriage. … Jada had family members that had an unconventional relationship," the 53-year-old actor told GQ's Wesley Lowery. "So, she grew up in a way that was very different than how I grew up. There were significant endless discussions about, what is relational perfection?"

"What is the perfect way to interact as a couple? And for the large part of our relationship, monogamy was what we chose, not thinking of monogamy as the only relational perfection," Smith told me. "We have given each other trust and freedom, with the belief that everybody has to find their own way. And marriage for us can't be a prison. And I don't suggest our road for anybody"
While their "customized" marriage works for them, it isn't for everyone and they know that.
"I don't suggest this road for anybody. But the experiences that the freedoms that we've given one another and the unconditional support, to me, is the highest definition of love."
The "Fresh Prince of Bel-Air" star mentioned the backlash (and memes) he received from the Red Table Talk discussion about Jada's "entanglement."
"The public has a narrative that is impenetrable," Smith said. "Once the public decides something, it's difficult to impossible to dislodge the pictures and ideas and perceptions."
After the episode aired, tons of memes were created that featured Will looking upset and disheveled. Will blames exhaustion as the reason why he looked like that during the midnight taping of the episode.
"It was midnight and we were going on vacation the next day," Smith explained, noting that the details they were discussing were, by that point, years in the past. "It was like, no, no, no, guys, I'm not sad. I'm fucking exhausted."
Once Will reached the "F*ck It 50s," he decided he would go on a journey to find happiness. He wanted to do everything he said in his mind he wanted to do and experience them with no regrets, including "microdosing" on hallucinogenic properties.
And so Smith set out on a journey to find himself, and find happiness. He rented a house in Utah and sat in solitude for 14 days. He traveled to Peru for more than a dozen ayahuasca rituals, even though he'd never even smoked weed and barely drank. ("This was my first tiny taste of freedom," Smith writes of his first experience. "In my fifty plus years on this planet, this is the unparalleled greatest feeling I've ever had.")
Here's what one can expect from a ayahuasca ritual/ceremony:
Ayahuasca is an ancient medicinal plant brew with origins in the Amazon, namely Peru. The thick brown tea is made using Caapi, a vine that only grows in the rainforest, and plant leaves that contain hallucinogenic properties.

An Ayahuasca ceremony involves drinking the hallucinatory plant/vine tea blend under the guidance of a respected Shaman, for a long night spent in deep connection to a higher intelligence and an understanding of one's true self. A typical Ayahuasca ceremony is a full night—the trip can last up to five hours. Ayahuasca is indigenous to the Amazon and is legal there, where retreats and ceremonies are held and authorized, but not in the U.S., where the scene is still largely underground and secretive.
We'd like to note, everyone doesn't have access to Will's "connections" to the purest form of whatever drug, so one should consider that before partaking in these type of activities. As we've been seeing in the headlines, drugs are being laced with deadly chemicals that the user has no idea that they are consuming.
While on his journey, he met with an intmacy coach who helped him be comfortable with himself and finding other women attractive even though he was a married man.
During his first meeting with Michaela Boehm, an intimacy coach he spent years working with, Smith confessed that, if he could have anything in the world, he'd want a harem of girlfriends. "Who?" Boehm demanded, insisting he name specific women he'd want to invite to his harem. Misty Copeland, Smith replied. And Halle Berry too. For the rest of the session, the two of them researched specific women who could round out his aspirational harem. The plan was to then begin contacting the women.
"I don't know where I saw it or some sh*t as a teenager, but the idea of traveling with 20 women that I loved and took care of and all of that, it seemed like a really great idea," Smith explained to me with a laugh. "And then, after we played it out a little bit, I was like, 'That would be horrific. That would be horrific.' I was like, 'Can you imagine how miserable?'
"What she was doing was essentially cleaning out my mind, letting it know it was okay to be me and be who I was. It was okay to think Halle is fine. It doesn't make me a bad person that I'm married and I think Halle is beautiful. Whereas in my mind, in my Christian upbringing, even my thoughts were sins. That was really the process that Michaela worked me through to let me realize that my thoughts were not sins and even acting on an impure thought didn't make me a piece of sh*t."
Interesting.
On the movie front...
The Oscar nominated actor explained why he steered clear of slave-based projects and Emancipation film, which tackles racial themes.
"I've always avoided making films about slavery," Smith had told me about an hour earlier as we sat in a production trailer. "In the early part of my career… I didn't want to show Black people in that light. I wanted to be a superhero. So I wanted to depict Black excellence alongside my white counterparts. I wanted to play roles that you would give to Tom Cruise. And the first time I considered it was Django. But I didn't want to make a slavery film about vengeance."
Emancipation is different. It would be a disservice to think of it as a "slavery movie," Smith explained to me. It's going to be a David Lean–style epic, he said, with the flavor of an action flick. More Apocalypto than 12 Years a Slave. The story itself is not (just) about the dehumanizing violence of slavery, it's also about perseverance. Peter is believed to have escaped the Confederacy in 1863 after a harrowing 10-day journey through the Louisiana bayou, joined Lincoln's army, and then returned to the South to help free those he'd left behind. It's a difficult story to tell, an even harder one to tell well, and exactly the type that, at this juncture in his life and career, the 53-year-old Smith is yearning to put out into the world.
"This was one that was about love and the power of Black love," Smith said. "And that was something that I could rock with. We were going to make a story about how Black love makes us invincible."
Sweet. You can read his full cover story here.
Watch will go undercover online to answer questions from fans below:
Along with his memoir, Will Smith's new movie about Serena & Venus Williams' dad, Richard Williams, titled King Richard, drops in November. His memoir will be released November 9th and King Richard premieres November 19th.
Photo: Featureflash Photo Agency/Shutterstock
​ ​
​ ​ ​