SCAMMER SZN: 18 Ex-NBA Players - Big Baby, Terrence Williams, Shannon Brown & More - ARRESTED By The Feds Over Alleged $4M Health Care Scam
​
Oct 08 | by _YBF
​ ​ ​ ​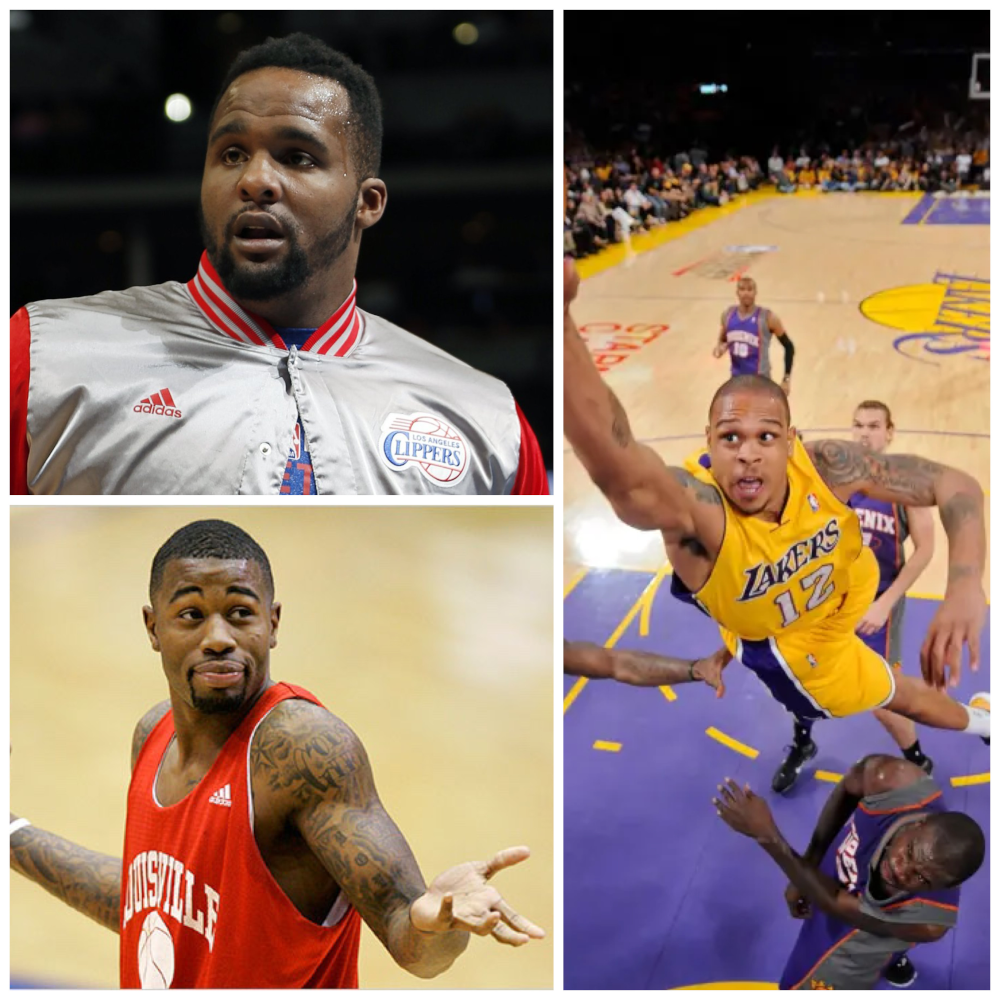 Several former NBA players have been arrested for dabbling in scammer activities. Eighteen former NBA players, including Glen "Big Baby" Davis, Terrence Williams & Shannon Brown - have been charged in New York federal court for participating in an alleged multi-million dollar health insurance fraud scheme.
Details inside...
Life after the NBA must have been hard for some former NBA players because they allegedly signed up to be involved in a multi-million dollar healthcare fraud scheme. Now, they've all been arrested .
According to reports, eighteen former NBA players have been arrested and charged for their involvement in a $4 million health insurance fraud scheme which ripped off the league's health and wellness benefit plan for retired players.
whoah, new indictment against 19, incl 18 former NBA players, for allegedly bilking NBA's health/welfare benefit plan out of around $4,000,000 pic.twitter.com/w97HjGGQjE

— Victoria Bekiempis (@vicbekiempis) October 7, 2021
The defendants include Ronald Glen "Big Baby" Davis, Terrence Williams, Shannon Brown (Monica's ex-husband), Alan Anderson, Anthony Allen, William Bynum, , Christopher Douglas-Roberts, Melvin Ely, Jamario Moon, Darius Miles, Milton Palacio, Ruben Patterson, Eddie Robinson, Gregory Smith, Sebastian Telfair, Charles Watson Jr., Antoine Wright and Anthony Wroten.
In total, there were 19 people named in the indictment. Anthony Allen's wife, Desiree Allen, was also named as a defendant.
They all face counts of conspiracy to commit health care and wire fraud. According to officials, 16 of the 18 former players had been taken into custody.
Former NBA basketball player Sebastian Telfair was spotted leaving Manhattan Federal Court yesterday (Oct. 7th)
The players are being accused of defrauding the league's healthcare plan by submitting false insurance claims in order to get reimbursed for medical or dental services that were never rendered. Lord.
It's believed the scheme was launched in 2017 and had been going on until 2020, which totaled approximately $4 million in false claims. Out of that money, the defendants received about $2.5 million in reimbursements.
After the arrests, the NBA issued a statement:
"The benefit plans provided by the NBA and the National Basketball Players Association to our players are critically important to support their health and well-being throughout their playing careers and over the course of their lives which makes these allegations particularly disheartening. We will cooperate fully with the U.S. Attorney's Office in this matter."
Terrence Williams, according to the Feds, was the ringleader of the fraud scheme. CBS Sports reports:
Terrence Williams, who was selected 11th overall in the 2009 NBA Draft by the Nets, is the alleged ringleader of the fraud scheme. Williams is said to have orchestrated the plan and recruited other participants to join by offering fake invoices to support their false insurance claims. Williams also allegedly helped others obtain fake letters of medical necessity and impersonated a plan claim processor. He reportedly received at least $230,000 in kickback payments from 10 other players for his services.
In addition to Williams, former NBA champions Tony Allen, Glen "Big Baby" Davis, Shannon Brown and Melvin Ely were also among those indicted. The players charged face a count of conspiracy to commit health care and wire fraud, along with aggravated identity theft.
Then, they got sloppy (and greedy) with it:
And several players didn't bother comparing notes to see whether they were raising red flags by putting in for the exact same dental procedures on the same days, Strauss said.
For example, Davis, Allen and Wroten filed for root canals, all supposedly performed on the same six teeth on April 30, 2016, Strauss said. The trio also put in for payments for crowns done on the same six teeth on May 11, 2016, she said.

Wroten and Allen filed for root canals done on the same 13 teeth on Sept. 6, 2018, Strauss said.

Several of the fake invoices and medical necessity forms stood out because "they are not on letterhead, they contain unusual formatting, they have grammatical errors," according to the indictment.
It is also alleged by the Feds that Terrence began threatening potential people involved in the scam who wanted to back out, telling them they would be punished in some way. SMH!
No one thought to check with one another about how they go about putting in these requests? How long did they think they were going to get away with this?!
We can't.
Photos: AP
​ ​
​ ​ ​