LaLa Anthony Talks The Single Life (Including Those DMs) & Feeling Bad During Carmelo Anthony Divorce, Friendship With 50 Cent & More
​
Oct 12 | by _YBF
​ ​ ​ ​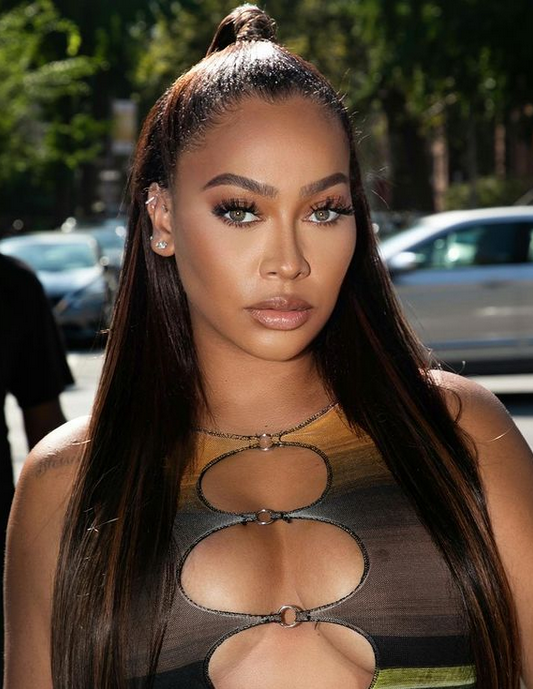 For the first time since her high-profile split, LaLa Anthony speaks about the single life after filing for divorce from NBA player Carmelo Anthony. She also opens up about her long friendship with her "boss" 50 Cent, how she feels about her son Kiyan Anthony growing up and more!
Deets inside...
Over the summer, LaLa Anthony officially filed from divorce from her NBA star husband Carmelo Anthony, shocking some people while others, not so much.
Rumors about Melo cheating on La have been swirling for years. Despite what the streets were saying, the MTV VJ-turned-actress was still sicking beside her man.
In 2017, she went on national television and told daytime talk show host, Wendy Williams, she had no plans on divorcing Melo. Fast forward a few years later, and she was fed up!
So, when she did file for divorce after 11 years of marriage, some fans weren't shocked by it. Others were shocked, but more so shocked that she actually pulled the trigger on their divorce.
After filing (which happened a while after they officially called it quits), the "Power" star remained mum about the divorce and hadn't spoke about it....until now. The 39-year-old mom sat down with her friend/radio host Angie Martinez to talk about her split from the 37-year-old Lakers baller, what she went through following the split and life as a "single mom" to her 14-year-old son, Kiyan Anthony.
"To a lot of people, it feels like this single thing is new," she explained. "It's been years now that we've separated, so I've dealt with the emotions behind it. I still have my moments, but for the most part, I can talk about it now and laugh about it and find the humor in it all. Otherwise, I'd be a basket case."
She said the fact the divorce was so public and it affected so many people made getting through it worse.
"I was bad because it was public," she said. "I was bad because there were other people involved. I was bad because there were allegations. It got bad. "I already went through that part."
The divorce announcement came a few years after the couple separated in April 2017. It was reported La moved out of the family's New York home into her own place after 7 years of marriage (at that time). The original breakup news back then came as rumors were circulating that Melo allegedly got his (alleged) mistress, Mia Burke, pregnant. That still hasn't been confirmed by Melo as of yet, but Mia has all but done so.
Around the time of the divorce, another woman came forward with claims that Carmelo is the father her twins, who were hospitalized in London. Oh, and YACHTGATE happened on her birthday in 2019.
Although she said she went through a rough time, she's exploring her new life as a single woman with a high schooler. She talked to Angie Martinez about how crazy her DMs are on social media (yes, men are copying and pasting messages to her), coping with her son Kiyan wanting to do "teenage" things, and she also talked about her friendship with her STARZ "boss" 50 Cent.
If you didn't know, La and Fif have been friends for 17 years. She said she's that friend that will hit him up and let him know when he takes things "too far." Over the years, La has been able to "dodge all of his bullets" and said he's very capable of having genuine friendships. Interesting.
Check out her interview (the divorce talk starts at the 11-minute mark) below:
Also....
One thing about LaLa, she's always working. Today, she linked up with City Girls rapper Yung Miami to collaborate on a top secret project.
And when she's not working...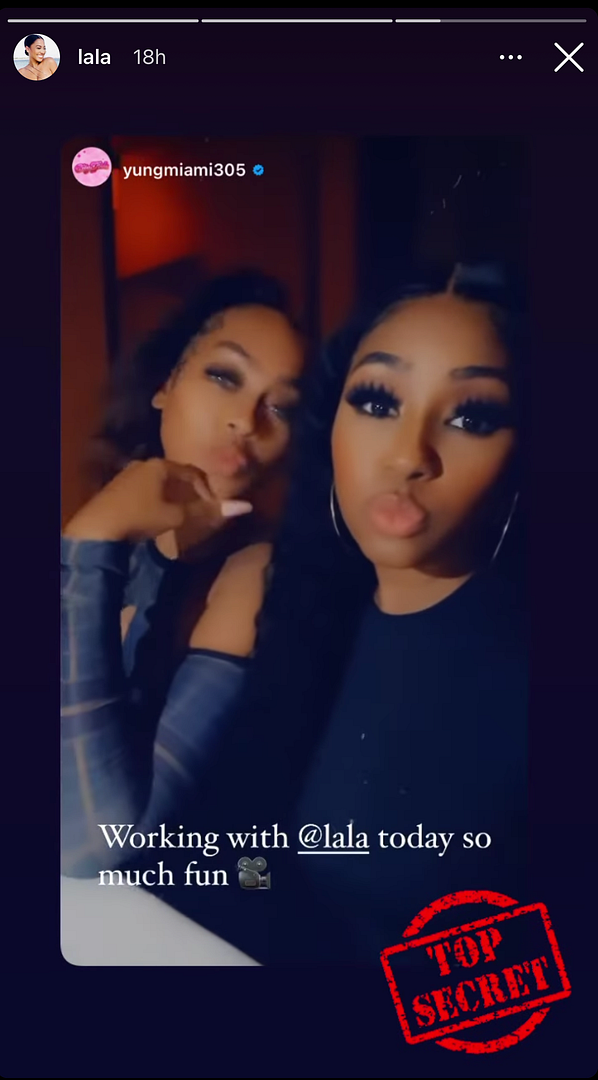 She's schooling the girls with acting tips. Rapper Kash Doll - who co-stars on "BMF" with La - shared a post recently about how La helped her through her first sex scene:
Photo: LaLa's IG
​ ​
​ ​ ​