THE PLOT THICKENS: After Darius McCrary DENIED Dating Trans Model Sidney Starr, She Pulled Out Video Receipts And Called Him a Sloppy Drunk
​
Oct 19 | by _YBF
​ ​ ​ ​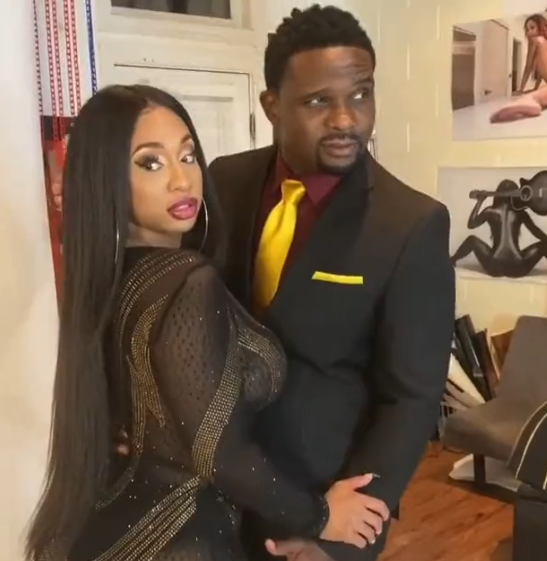 And...there's more!
Darius McCrary denied dating trans model/reality star Sidney Starr after their extra flirty photoshoot went viral. So, she whipped out receipts! See the video inside...
And the plot thickens!
Yesterday, the Internet was in a tizzy after trans model/reality star Sidney Starr shared a video clip of herself and "Family Matters" alum Darius McCrary all cuddled up for a photoshoot. The clip sparked dating rumors about the two again. However, Darius hopped on IG to address the rumors:
While having lunch with his "Family Matters" TV mom Jo Marie Payton (who played Harriette Winslow on "Family Matters"), he said he's NOT dating Sidney and that he's engaged to someone else. Peep the video below:
"But I will say this... what are we in high school?," he asked in the video. "You're going to tell me who I can't be friends with, who I can't hang out with? I mean, I'm a grown man. I'm 5 years from 50."
Darius mentioned he was engaged and that folks should "really should be focusing on where that ring is."
In the video caption, he wrote, "#loveislove I stand w/my #family and that's all that matters."
Well, Sidney Starr - who stars in "Baddies ATL" - caught wind of his video and apparently the math ain't mathin' to her...
The reality star reposted a headline about Darius denying their relationship and added a few "thinking" emojis. She also shared a flick from their photoshoot with the caption, "I'm always the villian huh wtf!" with a laughing emoji.
Then, a video of Sidney and Darius seemingly KISSING during the photoshoot popped up online where Darius is accused of being "drunk" during the shoot:
Trans reality TV star Sidney Starr with actor Darius McCrary, who's Denying any Romance between the two. #SidneyStarr #DariusMcCrary pic.twitter.com/bEDcbY8Yv8

— BlackRoomMedia (@BlackRoomMedia1) October 19, 2021
It was rumored Darius and Sidney have been dating since February.
This isn't the first time romance rumors were started about Darius and Sidney. In October 2020, Darius shared a video of Sidney dancing with the caption, "The #Undeniable@sidneystarrbad what's understood don't need to be explained xoxoxo …"
In another post, he shared a shirtless selfie, telling his fans goodnight, in which Sidney replied, "Sexy daddy goodnight xoxos."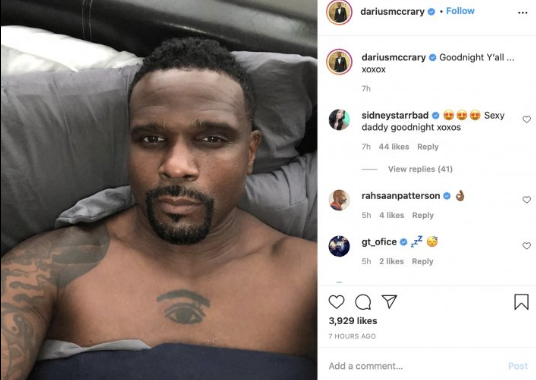 Around that time, there were also rumors that Darius cheated on trans performer Riley Knoxx with Sidney:
It's unclear what Darius and Sidney's current relationship status is, but she seems to think there was something between them.
The 45-year-old actor has been married and divorced three times: Juliette Merrill Vann (2005-2006); Karrine "Supahead" Steffans (2009-2011), and Tammy Brawner (2014-2017).
A few years ago, it was reported Darius pays $29 a month in child support for his daughter Zoey, whom he shares with Tammy Brawner. The former couple filed for divorce in 2017, citing irreconcilable differences.The ex couple allegedly accused each other of physical abuse and filed a restraining order against each other.
Photo: Sidney's IG/@iam_365_photography
​ ​
​ ​ ​