Ex-NBA Star Delonte West ARRESTED For Alleged Drunken Incident With Cops After Rehab Stint
​
Oct 20 | by _YBF
​ ​ ​ ​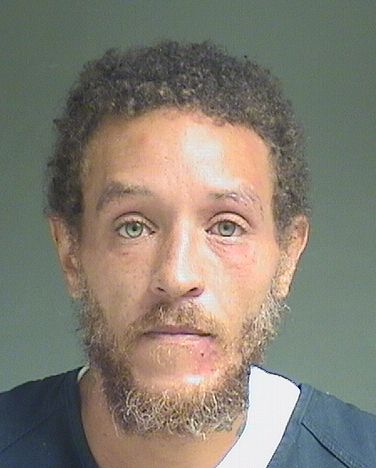 Former NBA baller Delonte West has been going through it...and he still is. Last night, he was arrested after a drunken encounter with police in Florida. Details on what went down inside...
Ex-NBA star Delonte West has hit rock bottom again.
The 38-year-old former NBA player was arrested for an alleged drunken encounter with cops in Florida. According to reports, he Delonte was arrested in Palm Beach County, FL and then released the next morning following a rehab stint last year.
According to the police report, Delonte was initially approached by officers after he was "yelling and banging on the glass doors at a police station in Boynton Beach." Yikes. It's alleged Delonte was cutting up in front of the police station while holding open bottles of beer and vodka.
The police claim Delonte tried to walk away from the scene after he was ordered to calm down and put down the alcohol. At first, he complied. Then, he started reaching in his pants, reportedly "causing one of the cops on the scene to unholster their taser."
Glad it was a taser a not a GUN.
After some verbal commands, Delonte eventually complied and was arrested, although officers noted he "continued to be belligerent" in the back of a squad car after the arrest. Cops noted he smelled of alcohol and appeared to be drunk.
The former Boston Celtics baller was charged with obstruction/resisting without violence, open container, and disorderly intoxication. He's set to go before a judge for his arraignment later next month.
As you know, Delonte has been struggling with drug and alcohol. In January 2020, he entered a rehab facility with the help of Delonte's former team owner Mark Cuban (who owns the Dallas Mavericks).
Sighs.
During his NBA career, Delonte has played for four NBA teams after being the 24th overall pick by the Boston Celtics. You'll recall, he played alongside LeBron James in Cleveland from 2007 - 2010, up until unconfirmed rumors circulated about Delonte being involved with LeBron's mom, Gloria James. He signed a three-year $12.7 million contract with the Cavaliers in 2008. He also played in China for a while.
We're definitely praying Delonte West gets the help he needs.
Photo: Palm Beach County Jail
​ ​
​ ​ ​