NeNe Leakes Says Cynthia Bailey's Absence At Gregg's Repast Didn't Bother Her, Calls 'Housewives' Sympathy Gift Cheap, Tearfully Begs 'Stalker' To Leave Her TF Alone
​
Oct 28 | by _YBF
​ ​ ​ ​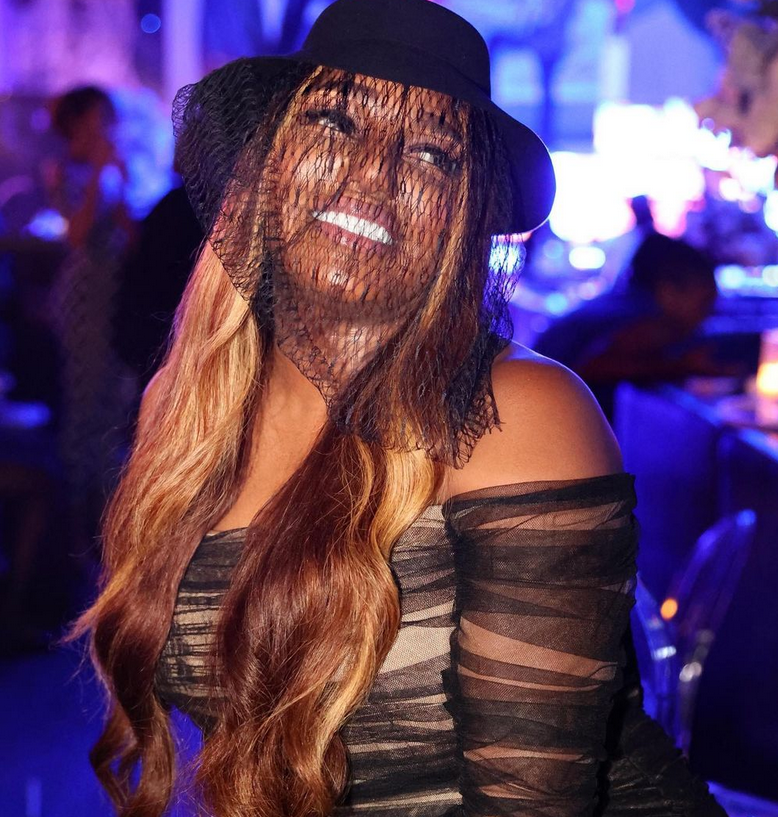 NeNe Leakes revealed her former bestie Cynthia Bailey didn't attend her late husband Gregg Leakes' repast and her comments went viral.
Now, she's sharing more context about Cynthia's absence and she also begs her "stalker" (who fans believe is Claudia Jordan) to leave her alone because she's NOT the one. More from NeNe, plus Cynthia's reason why she didn't attend the repast inside...
NeNe Leakes and her former bestie Cynthia Bailey are no longer stars on BRAVO's "Real Housewives of Atlanta," but the drama is still going.
Earlier this week, NeNe chopped it up with Big Tigger on Atlanta's V-103 where she opened up about the death of her husband, Gregg Leakes, and revealed her former co-star Cynthia Bailey did NOT attend his memorial services. However, she did say Cynthia showed up a week later after all the festivities were over.
She also had some words about the sympathy gift her former castmates banded together to send to her:
"Actually I was surprised because the first set of flowers I got was a bouquet from like all the Housewives, like they went in together," NeNe shared. "I'm like, 'Why do y'all need to go in together and buy some damn flowers? If all y'all work … you can spend your own $200.'"
Peep a clip from the interview below:
After the interview, TMZ caught up with Cynthia to ask her how she felt about what NeNe said about her being M.I.A. for Gregg's repast.
"I was a little surprised. I was a little disappointed," she said.
It was important for her to reach out to NeNe out of respect for Gregg, but she didn't think her former friend would react that way. She said she and her husband Mike Hill missed the funeral and repast because they were in L.A. Cynthia said she felt "so bad" about not being able to make an appearance, but it allowed her to have a more personal and intimate connection with NeNe a week later.
When she got back to Atlanta, Cynthia said she reached out to NeNe and sent her flowers. Check it:
"If I have to just love her from afar that's just what it is," she said.
Peep the clip below:
TMZ caught up with Cynthia Bailey this morning to ask her about the Nene interview pic.twitter.com/O13mZl5Z71

— Prince Piérre (@PrinceCharmingP) October 28, 2021
After NeNe's radio interview, fans have been questioning NeNe about how the "RHOA" housewives stepped in during her time of need.
"I want to say everyone who reached out to me during the time that Gregg was sick. I am so grateful," she said on IG Stories. "I am so grateful for everyone and everything."
NeNe said every last housewife reached out to her after Gregg passed.
"Every single person that I can think of - the entire franchise reached out," she revealed. "The Black girls and the white girls, okay?"
The 53-year-old reality star talked about her radio interview and doubled down on her comments about Cynthia. Although Cynthia didn't make it to Gregg's memorial, she said she's unbothered.
"She didn't even come to the repast," NeNe said in the video. "She did come, like, a week later after everything was done. She came by my lounge. I am very much a person that, if you asked me something, I'm gonna answer. I have nothing to say about any person, nothing. I'm done talking about it," she said.
NeNe also called out a "stalker" who has apparently been bothering her. She begged the person to please "leave me TF alone."
"There are some people in the world who live in negativity, consistently. Please leave me the f*** alone," she said fighting back tears. "I'm asking that all of you guys, please leave me alone. I wish my husband had not died. I would not be dealing with any of this," she said as her voice cracked.
Check out the clip below:
While she didn't specifically name her alleged "stalker," fans believe she's referring to former "RHOA" star Claudia Jordan. She said NeNe's comments about the flowers were "tacky" and said she's "lucky" any of the "RHOA" women would show up to Gregg's celebration of life event.
"No one owes you anything," she said.
Peep the clip below:
Thoughts?
Photo: NeNe's IG

​ ​
​ ​ ​