Darius McCrary Engaged To Rick James' Ex-Wife Tanya James, Says Their Love Is Not New
​
Nov 03 | by _YBF
​ ​ ​ ​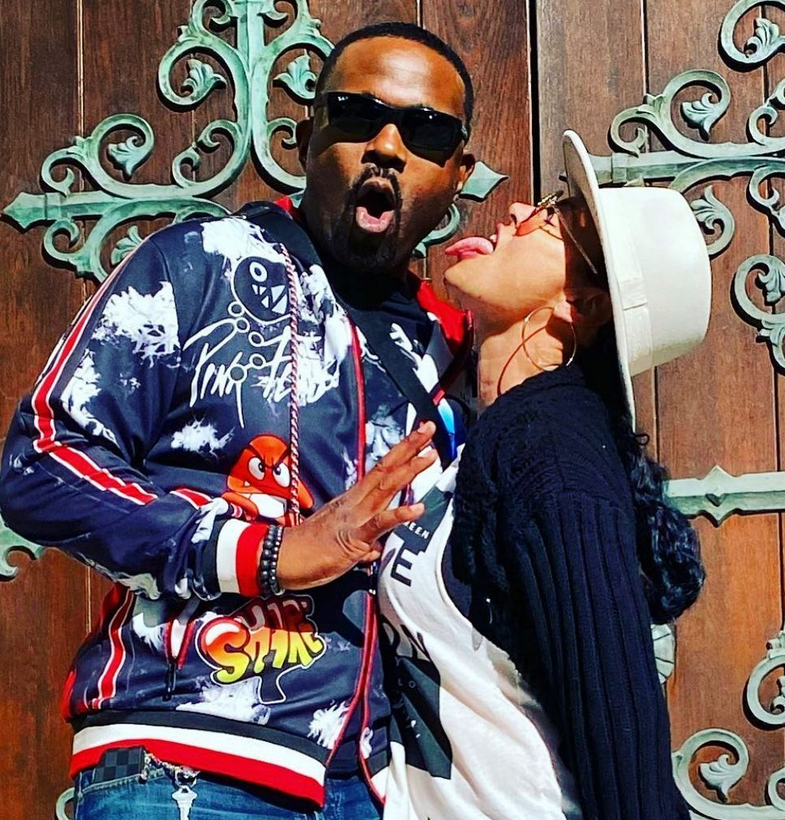 During the drama that involved Darius McCrary and trans star Sidney Starr, Darius revealed he was engaged. Now, he has revealed who he is engaged to.
The "Family Matters" alum is set to marry Rick James' ex-wife Tanya James and he says their love isn't new. Oddly, Darius previously mentioned Rick James was his godfather. More inside...
Chile, Darius McCrary has the most going on in his personal life, okay?
Last month, the "Family Matters" alum made headlines when he popped up in a photoshoot with trans reality star Sidney Starr. In the social media clips, Darius and Sidney were all cuddled up, which sparked dating rumors about the two again. This wasn't the first time rumors about Darius hooking up with the "Baddies ATL" star have come up.
As the dating rumors started circulating, Darius hopped on social media to dispel them, posting a video while enjoying lunch with his TV mom, Jo Marie Payton.
"But I will say this... what are we in high school?," he asked in the video. "You're going to tell me who I can't be friends with, who I can't hang out with? I mean, I'm a grown man. I'm 5 years from 50."
Darius mentioned he was engaged and that folks should "really should be focusing on where that ring is." At that time, he didn't reveal who his signficant other was, but now he's posting her all over his Instagram account.
Turns out, he's engaged to Tanya James, the ex-wife of funk music legend, Rick James.
"This love ain't new .. it's tried and #true … it's our religion … if u believe in #love U R #beyondblack," he wrote and tagged Tanya (@style4change) and others.
HipHollywood confirmed Darius asked Tanya (real name Tanya Hijazi) to be his wife. He has married a divorced three women.
Before meeting Darius, Tanya was involved in a relationship with Rick James from 1989 to 2002 and she is the mother of James' son, Tazman James.
The couple sat down with HipHollywood and comedian Michael Blackson to clear up the rumors, which ended in Tanya kissing Darius and then two other women in the room:
Interesting.
It gets a little weird knowing Darius mentioned Rick James was his godfather. While chopping it up with VLAD in 2020, Darius said the famed entertainer was his godfather and that he hung out with him the night before he died in 2004.
Weird.
According to reports, Tanay served 15 years in prison after she was arrested alongside Rick James. In 1991, the couple was accused of holding a woman hostage while they beat and sexually assaulted her. It lasted a total six days. Tanya & Rick were also accused of assaulting another woman. Sheesh.
You may recall in 2017, Darius was accused of being abusive towards his ex-wife Tammy Brawner and their daughter, Zoey. She filed for divorce, citing irreconcilable differences, and she won custody of their daughter.
Well, alright.
Photo: Darius' IG
​ ​
​ ​ ​