Tami Roman Explains WHY She Gave Her Husband Permission To Have A Baby With Another Woman
​
Nov 18 | by _YBF
​ ​ ​ ​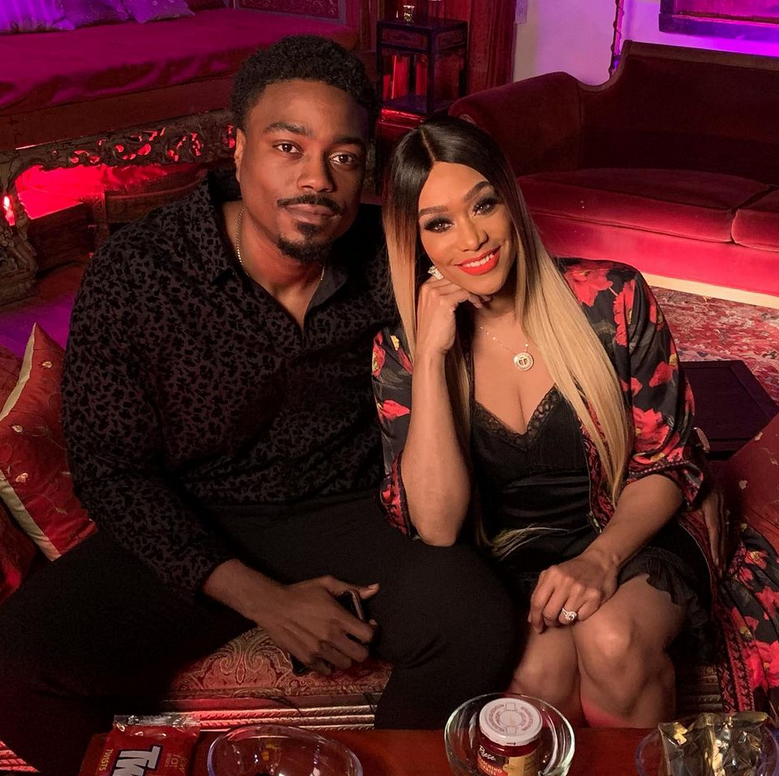 Tami Roman says she gave her husband, Reggie Youngblood, a hall pass to have a baby with another woman. The reason? Well, he doesn't have any children and she didn't want to rob him of becoming a father. Did he accept? Find out inside….
Allowing your HUSBAND to have a BABY with another woman? Very unconventional. However, one reality star decided to entertain the idea to keep her husband happy.
Reality queen Tami Roman stopped by "The Real" to discuss having children with her husband, Reggie Youngblood. Co-host Garcelle Beauvais asked the "Basketball Wives" alum about their surrogacy journey and she shared they've decided to put that on pause for now.
"I feel like I'm at a point where my career is starting to do and reward me for all of my efforts in the time that I've been in the business. A baby for me right now would just not be the thing to do," she explained.
In 2018, Tami and Reggie secretly tied the knot in Las Vegas. Tami is the former wife of retired NBA star Kenny Anderson and they have two children together. Reggie doesn't have any children.
In a totally selfless act, Tami, who can no longer have children, revealed she gave her husband permission to have a child with another woman. Oh?
"So what I offered him was an opportunity for us to take a break for a year or two. Let him go find someone to have a child with and when he has his baby we can get back together," she explained.
This could def backfire, but she seems hopeful that it would work. The 51-year-old said she would help raise the child and co-parent with the biological mother. She said she didn't want to get in the way of him having a child.
"It's really more about him being able to have his legacy here because he's an only child and he does not have any children. So it's really more for him than it is for me," she further explained.
If Reggie was to accept the offer, Tami said she would "not entertain any other men" because she's a "one d*ck" type of woman.
Turns out, Reggie doesn't even need the hall pass. He declined her offer.
"God put me here and if I'm not supposed to have children then that's what it is," he told Tami.
Over the years, Tami suffered from one miscarriage when she was six months pregnant and a second miscarriage when she was 10 weeks pregnant. Sadly, the second miscarriage took place a few years ago on her late mother's birthday.
Peep the clip below:
You can watch the entire interview below:
Is this a level of selflessness you could reach or nah?
Photo: Tami's IG
​ ​
​ ​ ​