Peep Jay-Z's Full Rock & Roll Hall of Fame Tribute Video, Featuring Blue Ivy Quoting Her Daddy's Lyrics
​
Nov 22 | by _YBF
​ ​ ​ ​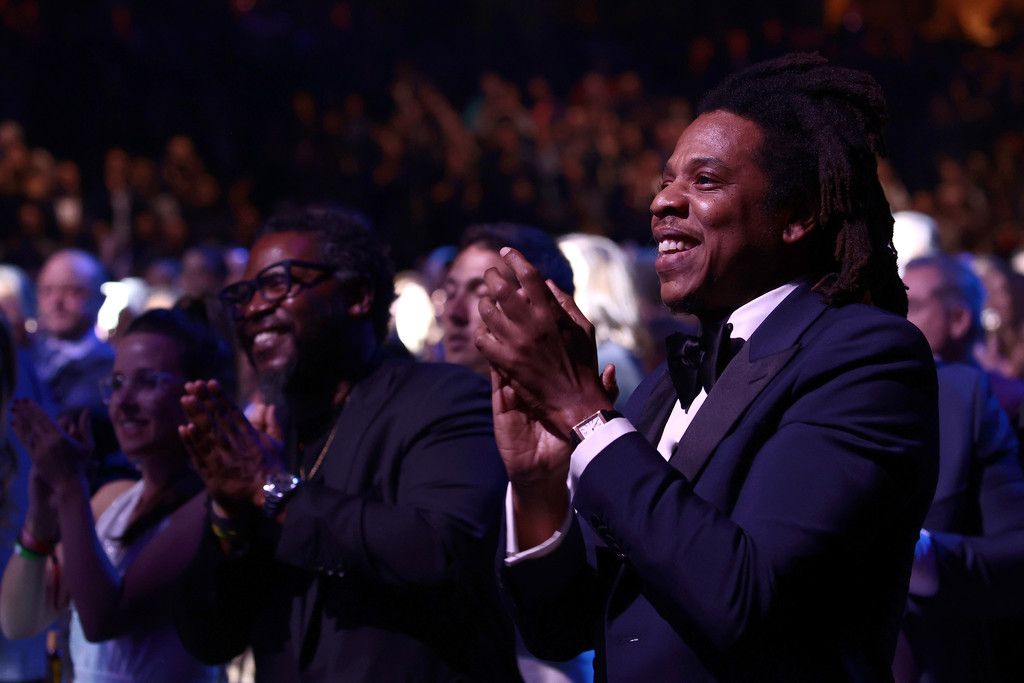 The full tribute video that was played when Jay-Z was inducted into the Rock & Roll Hall of Fame has been released. And it features his daughter, Blue Ivy Carter, rapping some of his famous lyrics. Check it out inside….
Last month, Jay-Z was inducted into the prestigious Rock & Roll Hall of Fame and we told you a bevy of entertainers helped introduce him.
A star-studded line up of celebrities were featured in his introduction, which included cameos from his wife Beyoncé, his daughter Blue Ivy, President Barack Obama, Rihanna, LeBron James, Chris Rock, Sean "Diddy" Combs, Samuel L. Jackson, Pharrell Williams, Regina King, Lin-Manuel Miranda, John Legend, Common, Chris Rock, H.E.R., and Jamie Foxx. Also, comedian Dave Chappelle hit the stage during the event to give an intro to Hov…as if he really needed one.
We shared clips of the introduction video. Now, the video, produced by Questlove, has been posted in full after the ceremony aired on HBO over the weekend and it features his 9-year-old daughter, Blue Ivy Carter, quoting her dad's famous lyrics.
"Congrats S. Carter, ghost writer. You paid the right price, so we just make your hits tighter," laughed Blue as she recited rhymes from her dad's 1998 track, "Ride or Die."
The clip also featured Halle Berry, Kevin Hart, Tracee Ellis Ross, DJ Khaled, Idris Elba, Alicia Keys, Usher, Rick Ross, Lupita Nyong'o, Queen Latifah, Tyler Perry, Kerry Washington, Questlove, Lena Waithe, Trevor Noah, Lenny Kravitz, Rashida Jones, David Letterman, Ed Sheeran, Chris Martin, and Aziz Ansari.
Watch How receive his flowers in its entirety below:
President Barack Obama appeared in a separate video where he shared how he used Jay-Z's "Dirt Off Your Shoulder" lyrics on the campaign trail for his 2008 presidential bid.
"I've turned to Jay-Z's words at different points in my life, whether I was brushing dirt off my shoulder on the campaign trail, or sampling his lyrics on the Edmund Pettus Bridge on the 50th anniversary of the Selma march to Montgomery," said POTUS.
Dave Chappelle also gave Hov his props during the ceremony.
"He is ours. He is Hip-Hop. Forever, and ever, and a day. I need everybody in rock and roll to know, that even though you are honoring him, he is ours," Chappelle continued. "You embody Black excellence," he said.
Congrats again!
Photo: Getty
​ ​
​ ​ ​