Zac Stacy's Ex Says She Fears For Her Safety, Former NFLer Was Released On $10K Bond
​
Nov 22 | by _YBF
​ ​ ​ ​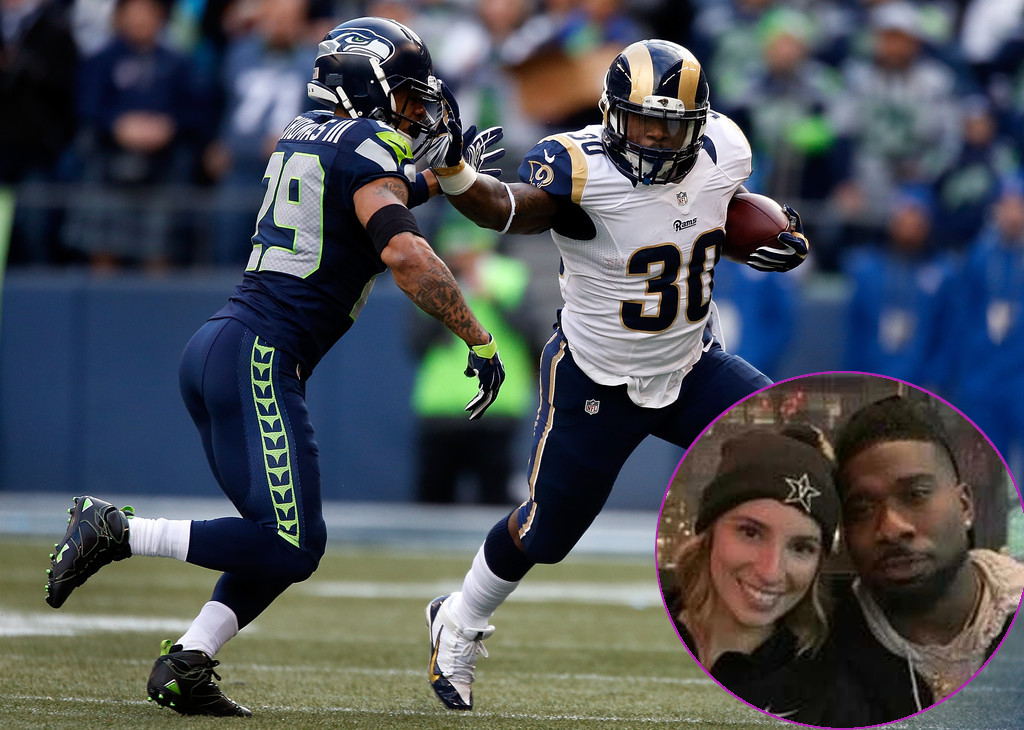 Kristin Evans - the ex-girlfriend of former NFLer Zac Stacy - says she fears for her and her kids' safety after the former New York Jets player posted a $10,000 bond on Friday. He was hit with two felony charges after a disturbing video that shows him brutally assaulting his ex in front of their 5-month-old went viral. More inside…
Kristen Evans - the ex-girlfriend of former NFL player Zac Stacy - is speaking out after a video of the former New York Jets running back brutally assaulting her in front of their 5-month-old baby went viral. The former NFL running back was seen punching the woman before he threw her into a television, which fell on top of her. Now, he's facing two felony charges, including aggravated assault (great bodily harm) and criminal mischief (greater than or equal to $1,000).
During an interview with WESH2, the 30-year-old mother said she had planned to attend the hearing, but was unable to make it after it was moved to an earlier time without her being notified. She said she watched the hearing online.
"It's overwhelming to think back," she said. "I loved this man and we had life plans together."
Kristin said the abuse started back in May - when she was pregnant with their son - and have escalated since. She said she didn't report the abuse because she wanted her son's dad "to be there for me and for the birth of his first child. So I forgave him."
Peep the clip below:
According to police, the cops previously responded to two other domestic violence incidents where Kristin ended up receiving a restraining order against him.
On Friday, Zac Stacy posted a $10,000 bond and was released from a Florida jail after it was previously reported he was on the run. After the assault, Zac hopped on a flight to Tennessee before returning to Florida where he was arrested at the Orlando International Airport on Thursday after evading police. That's when he was slapped with charges of aggravated assault and criminal mischief.
Despite video footage of Zac brutally assaulting his ex, a judge granted his release on his $10,150 bond, which means he only had to put up $1,000 to be released.
Kristin's attorney plans to file an emergency motion to reverse Stacy's bond release. They are requesting Stacy be held at a higher bond and electronically monitored if he is released, WESH reported.
"Obviously this is a very serious charge," Stacy's attorney Thomas Luka told reporters at the jail on Friday. "My hope is when we see the full record we'll have a much more clearer picture on the events that occurred."
A mess.
Photo: Getty/Facebook/Orange County Sheriff's Office via AP
​ ​
​ ​ ​