Wisconsin Christmas Parade Tragedy: Rapper Suspect Stops At Random Resident's Home Before Arrest, 6th Person Dies + Ex-GF Says He Ran Her Over With Same Vehicle
​
Nov 24 | by _YBF
​ ​ ​ ​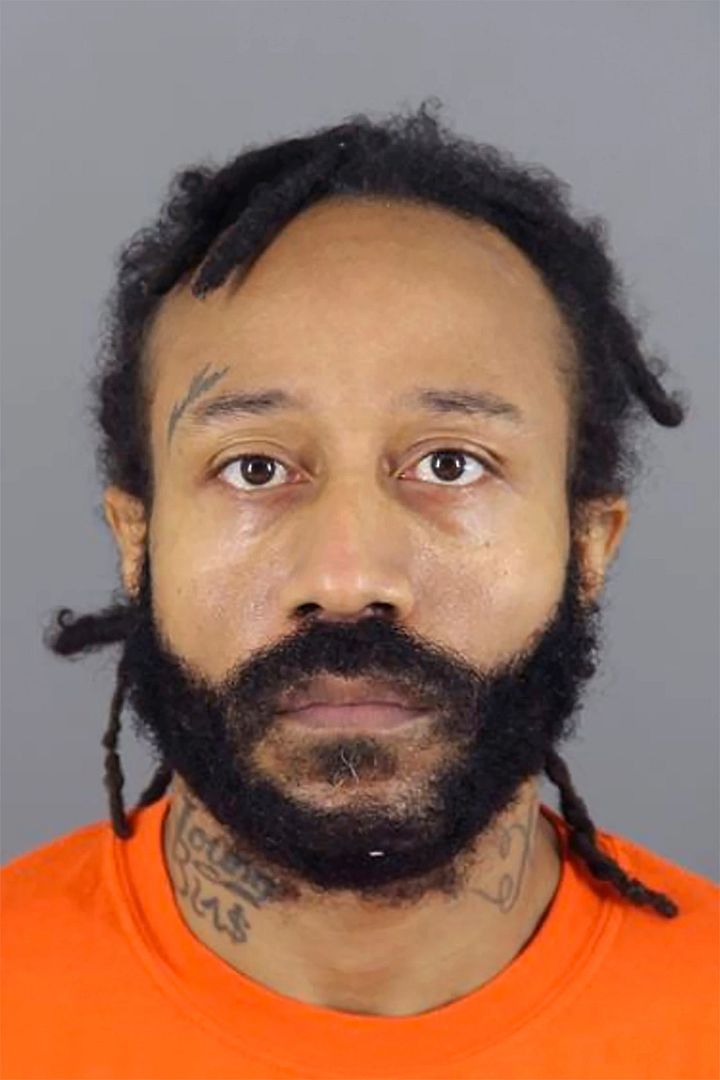 Shocking details about the Christmas parade tragedy in Waukesha, Wisconsin are trickling in, painting a picture of what happened before (and after) a man plowed his vehicle through a crowd of people, killing six. More inside….
An eight-year-old boy has become the sixth person to die following the horrific Christmas parade tragedy in Waukesha, Wisconsin where a man plowed his red SUV through a crowd of people. The horrifying incident was captured on camera.
WARNING! The videos below are graphic and could be triggering.
WARNING: Graphic footage

Top-down video footage shows a driver deliberately plowing through a Christmas parade in Waukesha, Wisconsin. pic.twitter.com/fo5xXPF12q

— The Post Millennial (@TPostMillennial) November 22, 2021
TRIGGER WARNING

FULL VIDEO #BREAKING

Reports of multiple injuries after car runs through Christmas parade in Wisconsin

Multiple people are feared to have been injured after a car reportedly rammed into a crowd of parade-goers in the city of #Waukesha, Wisconsin. pic.twitter.com/BkHLY18udH

— Gabriel Hébert-Rouillier (@Gab_H_R) November 22, 2021
Police have identified and arrested the suspected driver, 39-year-old Darrell Brooks Jr., an aspiring rapper who goes by the stage name, MathBoi Fly.
Darrell Edward Brooks, the man who was taken into custody by police over the #Waukesha Christmas parade mass casualty incident, is a rapper who stars in a music video where he raps in front of a red vehicle that looks like the same one that ran over dozens of people yesterday. pic.twitter.com/p7oCimkqEm

— Andy Ng (@MrAndyNgo) November 22, 2021
Darrell Brooks Jr - who has an extensive criminal past - has been charged with five counts of first-degree intentional homicide in connection with the deadly crash.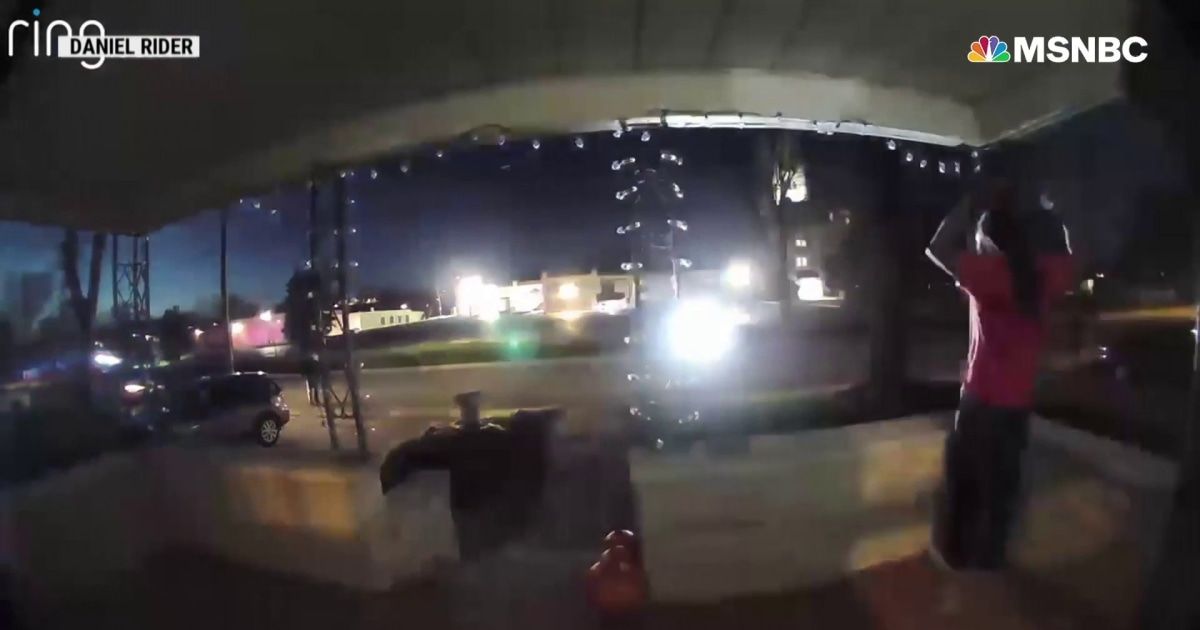 After the Milwaukee man plowed his vehicle through the Christmas parade, he walked up to a home and began knocking on the front door of resident Daniel Rider. And it was caught on doorbell camera video.
A timestamp on the video shows that it was recorded just after 5PM local time, which was about 20 minutes after Brooks allegedly tore through parade route barricades, killing six people and injuring dozens more.
The 24-year-old resident, who said he has lived in the area since March 2020, told NBC News he had just returned from a hunting trip and was home watching football when Brooks knocked on his door. Daniel didn't have a clue about the tragedy that happened minutes before Brooks showed up on his doorstep. He brought him in from the cold and made him a sandwhich, and then police showed up.
"This gentleman comes up and starts pounding on my door and my Ring doorbell goes off and I go and look and he's saying that he's homeless and he needs to use my phone," Rider told NBC. "I opened the door and I look and he's like, 'Hey man, I need to use your phone. I need to use your phone. I'm freezing out here.' He didn't have any shoes on. He was wearing a t-shirt and it's freezing cold out and so I'm like, 'Oh my gosh.' He's like, 'I'm homeless, man. I need to use your phone to get an Uber back to Milwaukee.'"

Rider said he eventually allowed Brooks into the house, gave him a jacket and made him a sandwich before giving Brooks his phone to make a phone call. Rider said he noticed police cars driving by during that time but was still unaware of what had happened.
"So I still am oblivious to anything happening in Waukesha and all of a sudden I look outside my street and I see a few cop cars drive by and I'm getting extra nervous. I was already nervous to begin with with him being in the house. So I saw cop cars drive by and I tell him, 'You gotta get out of my house now. And so he was actually pretty compliant. He said 'Are you sure? Why what's going on? What's going on.' I said, 'You gotta leave. You gotta leave.'"

Brooks walked outside and ultimately gave Rider his phone and jacket back.
"I go back inside. I locked the door. I'm freaking out a little bit. I know my neighbor is calling 9-1-1," Rider said. "And he comes back to my door and starts pounding on the door and saying 'My ID, I left my ID.'"

That moment is captured on the doorbell video just as police begin approaching the home.
Check it out below:
Brooks made his first court appearance Tuesday, where the state's attorney noted the sixth victim, a child, had died from his injuries.
According to CNN, prosecutors "will consider a sixth homicide charge, due to the child's death." His bail was set at $5 million. Each count, if Brooks is convicted, carries a mandatory life sentence.
8 year old Jackson Sparks is identified as the 6th victim. https://t.co/QwHf9y9G7W pic.twitter.com/vOcPuc8nZU

— Waukesha Alerts (@WaukeshaAlerts) November 23, 2021
8-year-old Jackson Sparks is survived by his parents and his 12-year-old brother, who was also injured and is recovering in ICU.
Message from the parents of 8yr old Jackson Sparks the latest victim in the Waukesha Parade tragedy. #waukesha #waukeshaChristmasParade pic.twitter.com/syXXUHzTnN

— Jay Gray (@jaygraymatters) November 23, 2021
The other five deceased victims include Virginia Sorenson, 79; LeAnna Owen, 71; Tamara Durand, 52; Jane Kulich, 52; and Wilhelm Hospel, 81.
The 6 victims.
Tamara Durand
Wilhelm Hospel
Jane Kulich
Leanna Owen
Virginia Sorenson
Jackson Sparks. #WaukeshaParade #Waukesha @WISN12News pic.twitter.com/O0xCBj9Fxa

— Derrick Rose (@DRoseTV) November 23, 2021
Arizona Cardinals defensive end J.J. Watt, who was born in Waukesha, has reportedly offered to cover the funeral costs for all of the victims killed.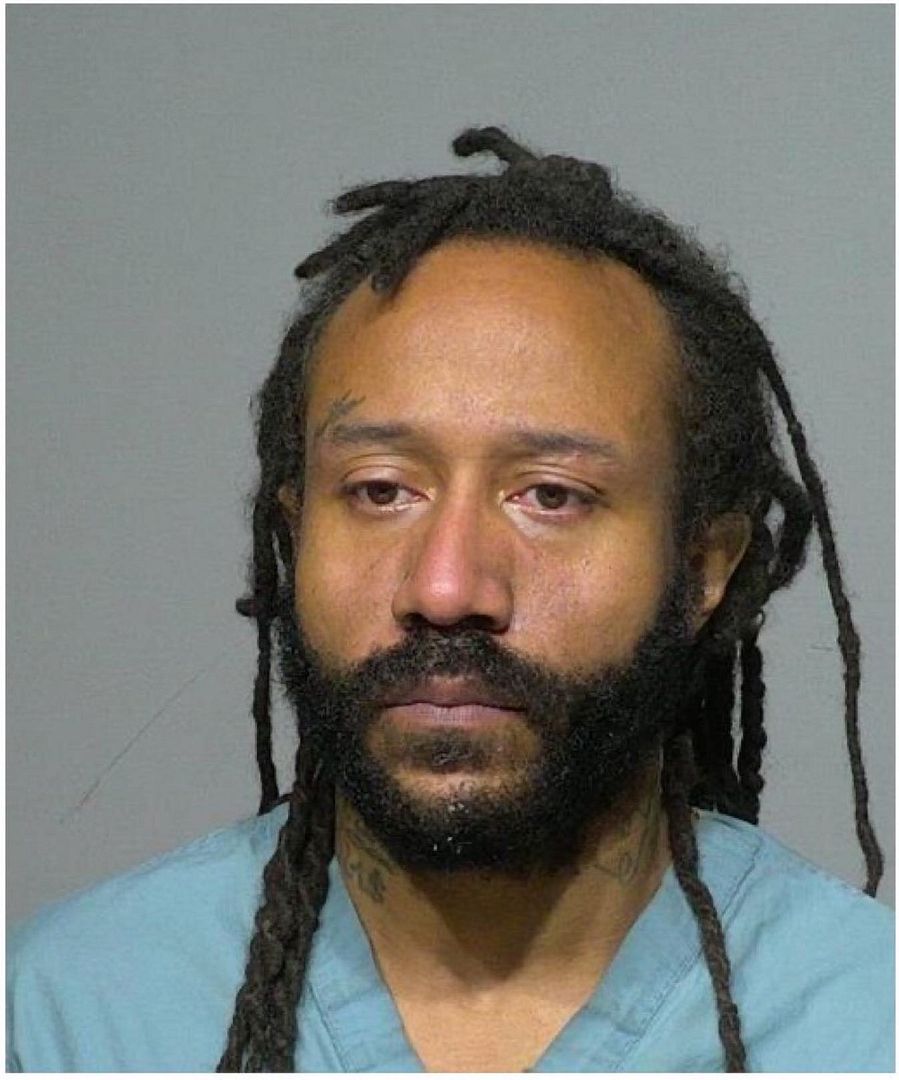 Earlier Sunday (before the Christmas parade), Brooks was involved in a domestic disturbance and left the scene just prior to driving his SUV through the parade, according to the police chief.
At the time of the Christmas parade, Brooks was already out on bond from an unrelated offense.
On November 16th, he was released on an extremely low $1,000 bond after he allegedly tried to run over a woman who is believed to be the mother of his child.
On November 2nd, Brooks allegedly tied to run the woman over with his car while she was walking through a gas station parking lot.
"Officers observed tire tracks on her left pants leg," the criminal complaint read.
According to the police report, the woman told officers, "over the past month they have been fighting multiple times where he has injured her but stated she had no intentions of calling the police." The victim said Brooks had threatened to kill her before, tried to choke her and has been often jealous and controlling of her.
The mugshot above is from his November 3rd arrest where he was charged with obstructing an officer; second-degree recklessly endangering safety with domestic abuse assessments; disorderly conduct with domestic abuse assessments; and misdemeanor battery with domestic abuse assessments.
Brooks was also charged with bail jumping because he was already out on bail following an incident from July 24, 2020, where he was charged with firing a gun during an argument with a relative.
Brooks reportedly told police he is supposed to be taking medication for his mental health issues. Brooks was asked if he had been diagnosed with a mental disorder, but his answer was blacked out on the police report.
"The State's bail recommendation in this case was inappropriately low in light of the nature of the recent charges and the pending charges against Mr. Brooks," the office said in a statement. "The bail recommendation in this case is not consistent with the approach of the Milwaukee County District Attorney's Office toward matters involving violent crime, nor was it consistent with the risk assessment of the defendant prior to setting of bail."
The D.A.'s office has launched an internal review into the decision.
Brooks is also a registered sex offender in Nevada. In November 2006, he pleaded guilty to statutory sexual seduction.
Prayers for the families of the victims!
Photo: Waukesha Police Department/AP
​ ​
​ ​ ​