AE Apologizes To Amber Rose, Says He Wants Her Back After He LAUGHED About Cheating + Xzibit & Dr. Dre Joke About Their Divorces
​
Nov 28 | by _YBF
​ ​ ​ ​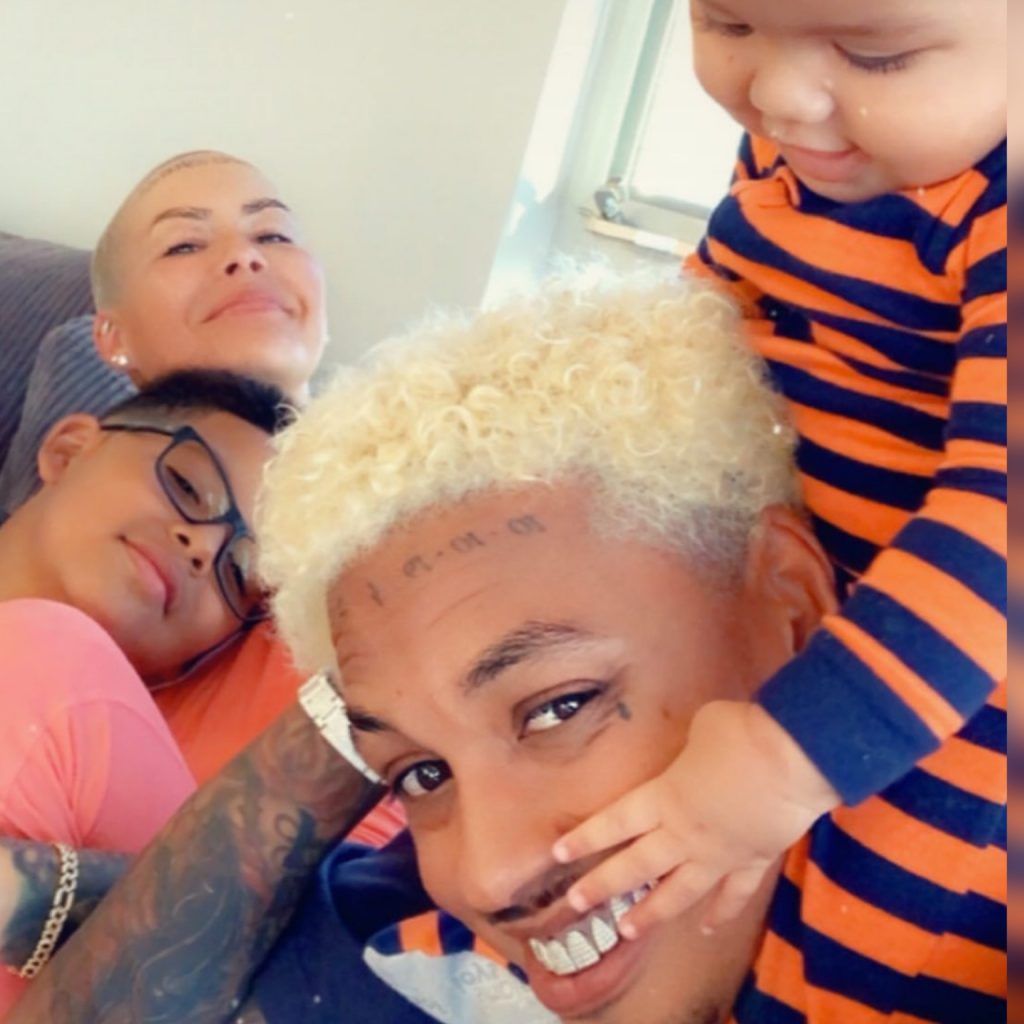 It seems Amber Rose's son's father Alexander "AE" Edwards has realized the grass isn't greener on the other side after openly admitting and laughing about cheating on her with several women. Now, he wants her back.
Also, rap homies Xzibit and Dr. Dre joke about their divorces with new merch! Everything inside…
Now that Hot Boy Summer is over and it's cuffing season you want your ex back? Oh. Some men have audacity on sickening levels.
So check it…
Amber Rose's ex/son's father Alexander "AE" Edwards is desperately trying to get back in her good graces after publicly humiliating her just a few months ago.
Back in August, The Slut Walk honcho took to Instagram Stories to air out her frustrations about her relationship with Alexander "AE" Edwards, the father of her 2-year-old son. In the posts, Amber accused AE of cheating on her with a least 12 women and those were just the women she knows about.
And he didn't deny it. In fact, he laughed and boasted about being a narcissistic serial cheater. He said Amber knew about his "true nature" before getting into a relationship with him.
"I mean, she texted me like, if I apologize publicly and all this sh*t, you know, she love me but I don't want to keep doing that to her," he said during an interview on Big Von's IG Live show after she blasted him. "I know that I could stop. I could give her a good, solid six months and just really like, deprive myself of my true nature for as long as I can take it, but I don't want to live like that," AE explained.
The 34-year-old A&R exec even had the audacity to mention Amber's Slut Walk advocacy, suggesting that she shouldn't have aired out his business because essentially it's a form of "slut shaming."
Well, he's singing a different tune now, delivering the public apology the 38-year-old mom-of-two asked for months ago.
"I want to sincerely apologize to my beautiful wife @amberose you didn't deserve what I did to you," he wrote on his IG Stories. "You're an amazing person and a wonderful mother to our boys. I'm sorry for the pain that I've caused you, my son Slash and my stepson Sebastian. All I want is my family back and I'm willing to do anything to make things right. Please forgive me," he added.
Oh.
Amber and AE started dating in 2018 and in October 2019, they welcomed their son Slash Electric Edwards. Amber also shares her firstborn son, Sebastian Taylor Thomaz, with rapper Wiz Khalifa.
Now that he delivered her publicly apology, will she take him back? Time will tell….
Speaking of breakups...
Rap homies Xzibit and Dr. Dre have been cracking jokes about their failed marriages on social media.
The longtime collaborators are newly divorced men and they seem to be bonding over it.
X hit up the 'Gram, posting a photo of himself wearing a shirt that read, "N.W.D." in the same font as the N.W.A. logo. It stands for "N***** With Divorces." In another photo, X showed off the back of the t-shirt, which read, "Straight Outta Marriage," as Dr. Dre posed it up alongside him with his finger pointed at the back on the t-shirt: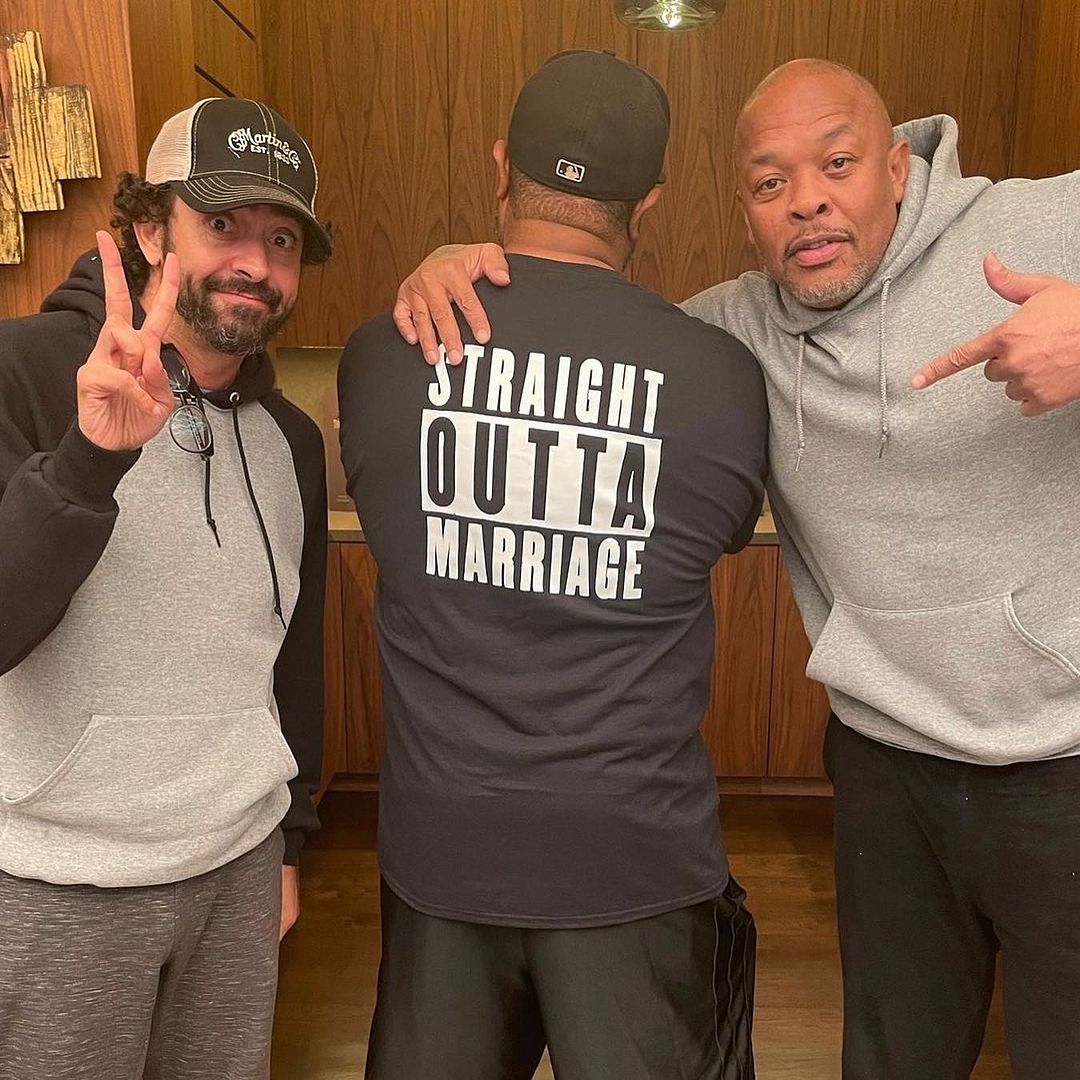 "Man, we over here healing and moving forward. #NWD #N***azWitDivorces," X wrote in the caption.
These two!
In February, Xzbit's ex-wife, Krista Joiner, filed for divorce from the rapper (real name Alvin Joiner) after 6 years of marriage. However, they were together for 20 years.
Dr. Dre's ex-wife, Nicole Young, pulled the trigger on her divorce from Dre in June 2020. After all the messy deets spilled over in the media, a judge declared he was single in July 2021. Missed the drama? Catch up HERE.
Photo: Amber's IG
​ ​
​ ​ ​