Those Dating Rumors About Lil Baby & Saweetie Heat Up, Quavo - Saweetie's Ex & Baby's Labelmate - Joins The Chat
​
Nov 29 | by _YBF
​ ​ ​ ​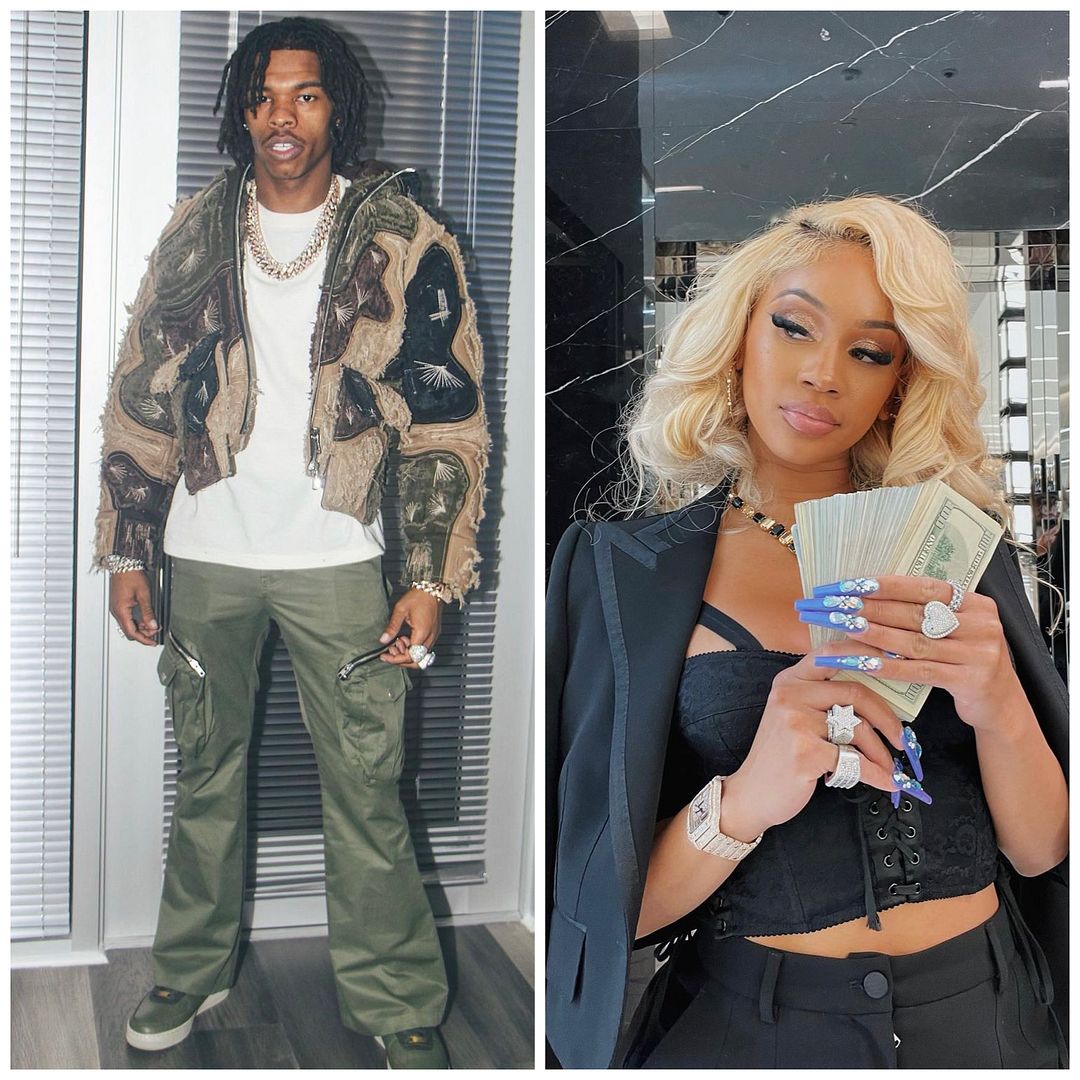 The Lil Baby & Saweetie dating rumors heat up after fans did some detective work and noticed the twosome was likely together. That sent social media in a frenzy, causing Saweetie's ex-boyfriend/Baby's label mate Quavo to seemingly respond. Find out what he said, plus see the flicks that had everyone losing it inside…
On several occasions recently, Saweetie DID say she wanted some babies. She posted a tweet about it and she also said it during an interview. In that same interview, she also said she was single.
When she said she wanted some babies, we didn't think she meant LIL BABY…IF the rumors are true.
Last week, Hollywood Unlocked reported Lil Baby and Saweetie may be an item after he allegedly dropped $100,000 on the ICY GRL during a shopping spree in New York a few days ago. The source told the site they were shopping together in the Chanel store and that there is security footage of them. We'd like to note, that footage has not surfaced as of yet.
It's weird because NBA star James Harden (who got locked up with Lil Baby in Paris earlier this year) previously denied a similar rumor that said he "cashapp'd" her $100K for a date.
Back to Lil Baby and Saweetie…
The Atlanta rapper caught wind of the dating rumors, so he hopped on Twitter to let everyone know he's single. But then he deleted the tweet. Interesting.
Last night, the rumor mill got kicked into overdrive once again after the "Tap In" raptress put up a photo dump on Instagram, which included a video of her shopping it up at the Louis Vuitton store and a photo of a black Chanel purse (swipe above). As we told you earlier, the source said Baby & Saweetie were shopping in the Chanel store. In the last, she shared a selfie of herself straddling an unidentified man.
However, that picture has been removed as IG now lets you delete photos in carousels now. But here's the flick: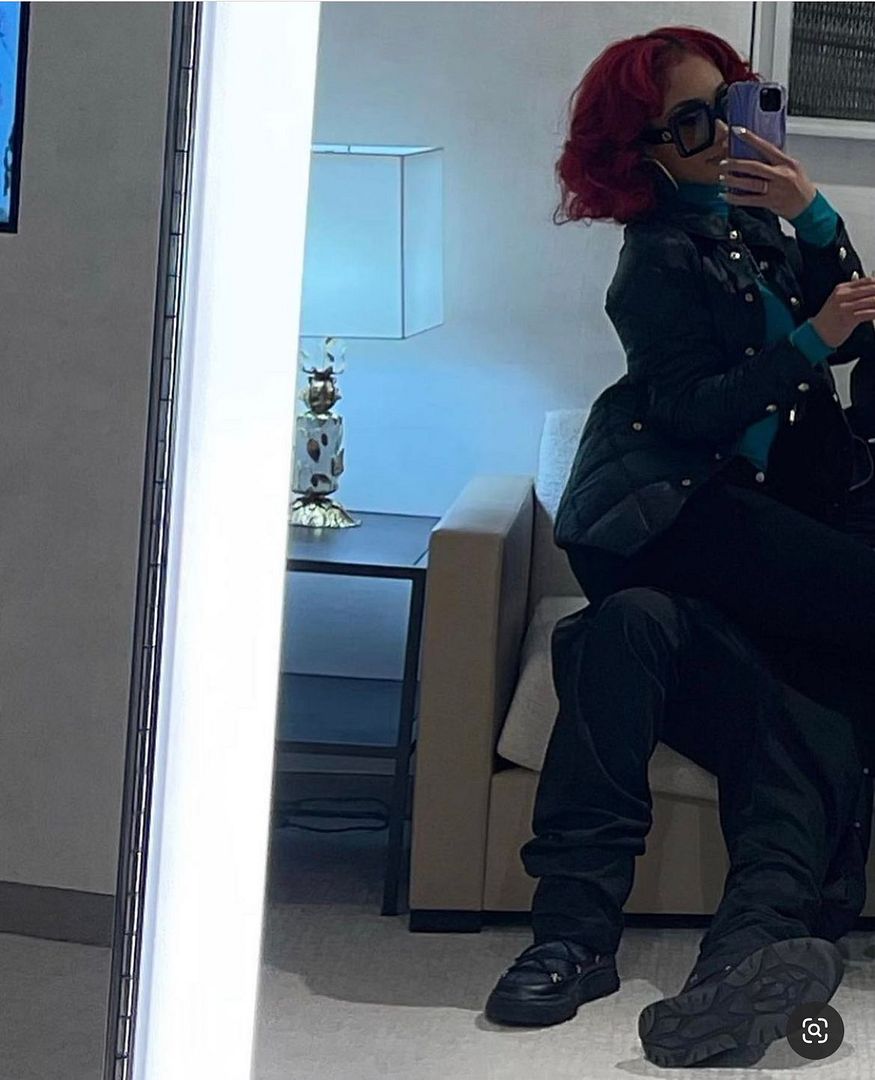 Apparently, Lil Baby shared a video of himself that a fan (@riahwooo) got access to via his Close Friends and reposted to their own "close friends" on Instagram. Fans quickly noticed Lil Baby was wearing something similar to the person Saweetie was straddling in her selfie:
Once Lil Baby and Saweetie started trending, the "Drip Too Hard" rapper did another tweet and delete where he said:
"B*tches really be weird!!," he tweeted. "If you want clout use Baby."
While some fans initially thought he was talking about Saweetie, it's possible he could have been tweeting about the fan who shared his video.
Quavo - Saweetie's ex-boyfriend and Lil Baby's Quality Control Music labelmate - entered the chat. While Baby & Quavo are signed to the same label, they reportedly don't get along.
"Ain't trippin we can swap it out! #QCTheLabel," Quavo posted to his IG Stories.
Saweetie and Quavo dated for nearly three years before they called it quits back in March.
Quavo's post was shared on The Shade Room and Jayda Cheaves, the mother of Lil Baby's youngest son, liked Quavo's response.
Meanwhile, Quavo's sister - who has beef with Saweetie - has been posting images of Jayda on her IG Stories.
The fan (@riahwooo) who uploaded the video of Lil Baby also took to her IG Stories to react to the social media frenzy they caused.
Do you think Saweetie rebounded with Lil Baby? This certainly would't be the first time Baby acted like a rumor about chick he was interacting with was a lie when it likely wasn't.....
Photos: Lil Baby's IG/Saweetie's IG
​ ​
​ ​ ​