ASTROWORLD UPDATES: Multiple Families Refuse Travis Scott's Offer To Pay For Funerals + Travis & Live Nation Hire Elite Lawyers
​
Dec 02 | by _YBF
​ ​ ​ ​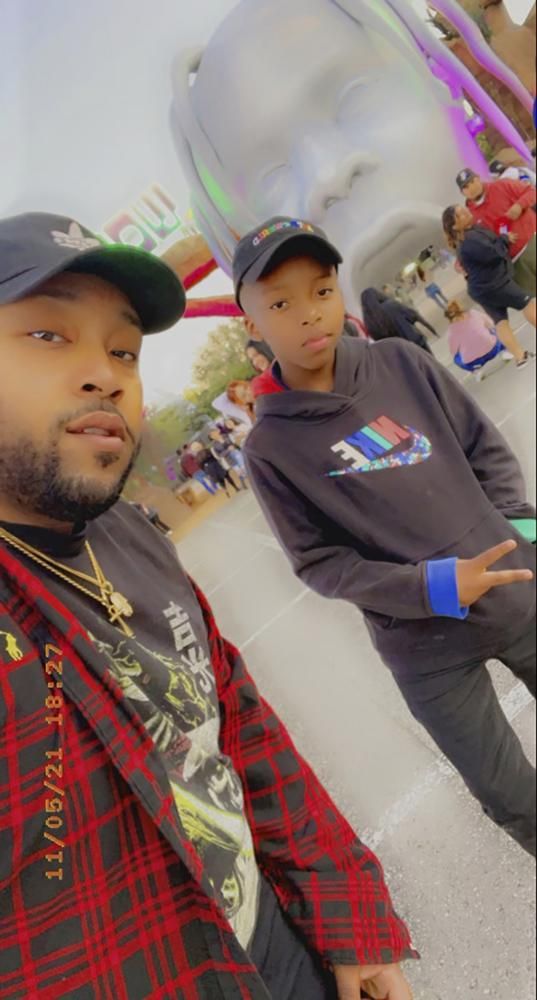 Travis Scott offered to pay the funeral costs of the 10 people who lost their lives at the Astroworld Festival, however, multiple families are rejecting the offer.
With hundreds of lawsuits piling up, the Houston rapper and Live Nation have lawyered up with elite legal counsel. More inside…
Travis Scott's annual Astroworld Festival became a death trap as crowd surges in a sea of 50,000 attendees at NRG Stadium on November 5th. Once the headlining Houston rapper hit the stage, things went from bad to worse, which caused 10 people to lose their lives.
The "Antidote" rapper was devastated by the news of his fans dying at the festival, so he offered to pay for their funerals. Several families of the 10 people who died from injuries have turned down the offer for the rapper to pay for their loved one's funerals.
According to Rolling Stone, the families of half of the victims have rejected the rapper's offer.
9-year-old Ezra Blount died from his injuries on November 14th after he was trampled at the music festival on November 5th. The young boy was on his dad's shoulders when the dad passed out from the crowd surge and dropped little Ezra. He was laid to rest on November 23rd.
"Travis is devastated by the tragedy that occurred at the Astroworld Festival and grieves for the families whose loved ones died or were injured," Travis' lawyer, Daniel Petrocelli, wrote in an offer sent to Bob Hilliard, who is the Blount family's lawyer.

"Travis is committed to doing his part to help the families who have suffered and begin the long process of healing in the Houston community. Toward that end, Travis would like to pay for the funeral expenses for Mr. Blount's son."
The Blount Family - who is suing Travis - declined the offer.
"Your client's offer is declined," Blount family lawyer Bob Hilliard wrote in a letter to Scott's lawyer, Daniel Petrocelli, per Rolling Stone. "I have no doubt Mr. Scott feels remorse. His journey ahead will be painful. He must face and hopefully see that he bears some of the responsibility for this tragedy."

"There may be, and I hope there is, redemption and growth for [Scott] on the other side of what this painful process will be — and perhaps one day, once time allows some healing for the victims and acceptance of responsibility by Mr. Scott and others, Treston and Mr. Scott might meet, as there is also healing in that," he continued.
The families of John Hilgert and Danish Baig declined Travis' offer as well. The Baig family's lawyer, Michael Lyons, told TMZ, "You can infer that when a parent has to bury their child that they're not really interested in people who may have contributed to that being involved."
Attorney Richard Mithoff, who's representing the family of 14-year-old John Hilgert, said the offer was "frankly demeaning and really inappropriate to the magnitude of the tragedy."
Attorney Philip Corboy, who is representing the families of 21-year-old victims Jacob Jurinek and Franco Patino, felt Travis is just "trying to lessen the public outcry on his case," noting he reached out through his attorneys rather than personally.
Attorney Tony Buzbee, who's representing the family of 21-year-old victim Axel Acosta, checked the way Travis is handling the aftermath! He told Rolling Stone that if Travis "gave a sh*t about these families, [he] wouldn't have to put out a press release for everyone to see saying he's willing to pay for a funeral."
He continued, "Let the families grieve and shut up, that's it. When something like this happens, there's not a whole lot someone like Travis Scott could do to assuage their pain. He says he feels sorry for them but he's quick to say it wasn't his fault. He's no different than any defendant pointing fingers to someone else. They don't want funeral expenses from him. Whatever we get from him we're going to get through the court system."
Yikes.
As the lawsuits continue to pile up, Travis Scott, Live Nation and others being sued have hired the nations top attorneys to represent them in the upcoming legal battles over the deadly festival.
As of now, Travis, Live Nation and festival organizers are facing more than 250 lawsuits, which represent more than 850 separate people who say they were injured or lost loved ones, and are seeking billions in total damages. One lawsuit alone is seeking over $750 million.
Billboard reports:
To handle such a massive case, Scott has turned to Daniel Petrocelli, the head of litigation at O'Melveny & Myers LLP, a Los Angeles-based firm with one of the top entertainment practices in the country. A firm spokeswoman confirmed that Petrocelli would represent Scott, joined by firm partners Steve Brody and Sabrina Strong. Petrocelli is a major name in the legal world. He gained notoriety in the 1990s by winning an $8.5 wrongful death lawsuit against O.J. Simpson following his criminal acquittal. Petrocelli later defended former Enron CEO Jeff Skilling against criminal charges of fraud and insider trading, on which he was convicted in 2006.

Meanwhile, Live Nation — the other primary defendant in the Astroworld lawsuits — has hired Neal Manne, a managing partner at Susman Godfrey, a boutique law firm known as one of the top litigation shops in the country. A source at the firm with knowledge of the situation confirmed the hiring.

Another defendant in the Astroworld cases, venue manager ASM Global, has hired Norton Rose Fulbright, a giant global law firm that currently ranks as the second largest in the United States. A firm spokesman confirmed the hiring and said the team would be led by attorneys Brett Young, Kevin Yankowsky, Jeff Webb and Peter Tipps.
Other major defendants in the Astroworld lawsuits include Apple Inc., which filmed and live-streamed the event, and the municipal Harris County Sports & Convention Corporation. Attorneys for those defendants are not yet known.
Along with the lawsuits, the "SICKO MODE" rapper and event organizers are also the focus of a criminal investigation by the Houston Police. As of now, the investigation is still ongoing.
Photo: Blunt Family
​ ​
​ ​ ​