Aariel Maynor, 29, Officially Charged With Murder Of Jacqueline Avant, Attempted Murder & Felon With A Firearm
​
Dec 02 | by _YBF
​ ​ ​ ​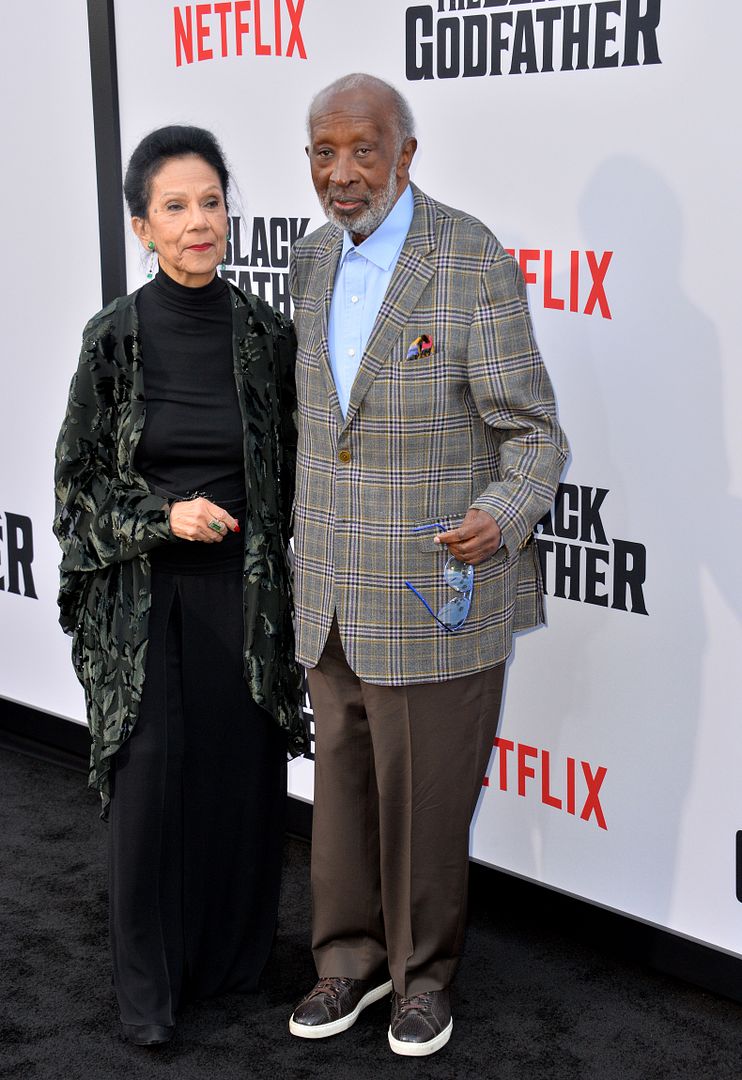 The Beverly Hills Police Chief announced that one suspect in the murder of Jacqueline Avant - wife of famed music exec Clarence Avant - is now in custody.
Aariel Maynor, a 29-year-old Los Angeles man who was out on parole, was arrested after investigators traced him through security footage. They captured him in the process of burglarizing another home where he accidentally shot himself in the foot. More details inside…
UPDATE [December 7, 2021]:
The man accused of killing Jacqueline Avant - wife of famed music exec Clarence Avant - in her Beverly Hills home on December 1st has been charged with murder, the Los Angeles County District Attorney's Office announced.
Aariel Maynor - a 29-year-old Los Angeles man with an extensive criminal wrap sheet - is charged with one count each of murder, attempted murder and felon with a firearm — Maynor allegedly used an assault long barrel pistol during the crimes — as well as two counts of residential burglary with person present.
-----------------------------------------------
An arrest has been made in the killing of Jacqueline Avant, the 81-year-old wife of prominent music executive Clarence Avant, during a home invasion at their Beverly Hills mansion.
According to Beverly Hills Police Chief Mark Stainbrook, the suspect is Aariel Maynor, a 29-year-old Los Angeles man who was out on parole. Right now, the motive behind the shooting remains under investigation, including whether the fatal shooting was a random act or targeted.
Investigators were able to track Aariel down through security footage that captured his vehicle heading east out of Beverly Hills after the fatal shooting that took the life of the Beverly Hills socialite and philanthropist.
Now get this, police captured Aariel at the site of another home burglary! The LAPD's Hollywood Division was alerted that there was a shooting in the 6000 block of Graciosa Drive in the Hollywood Hills around 3:30 AM.
When they arrived on the scene, they found Aariel in the backyard of the home, suffering from a self-inflicted gunshot wound to the foot. It was determined that a burglary had occurred at that resident and that he accidentally shot himself in the foot.
According to the Los Angeles Times, Aariel "used an AR-15 rifle during the shooting and then shot himself in the foot at another home during a robbery in Hollywood." Investigators were able to connect the dots and confirmed he is the suspected shooter.
Check out the police chief's update below:
There's footage of Aariel handcuffed to a wheelchair as he's being wheeled out of the home where he was captured after shooting himself in the foot below:
If you can't see the video above, click here.
So far, evidence shows that he's the only suspect involved in the shoot, but the investigation is still ongoing.
Aariel has an extensive criminal record where he has served time in jail for robbery and grand theft. At the time of the fatal shooting, he was out on parole for a domestic violence case.
On social media, Aariel claimed to be an electrician and posted about gangs and the Rastafari religion on his Facebook. Peep pics and posts from his account below: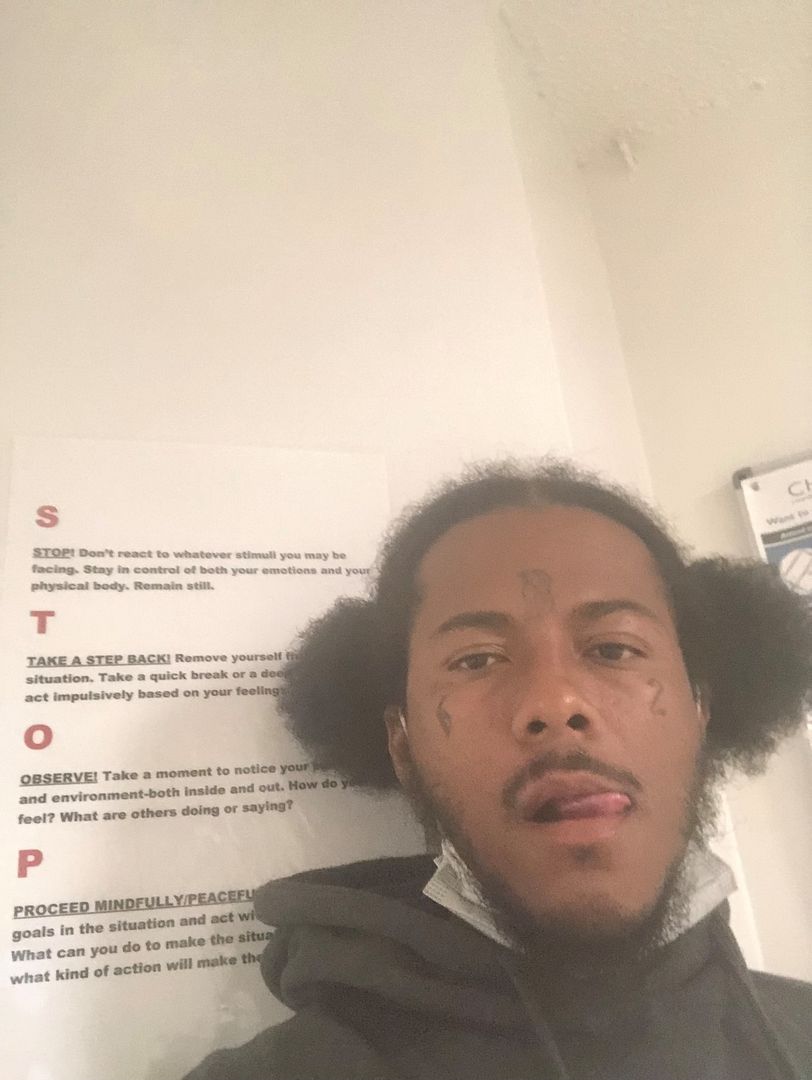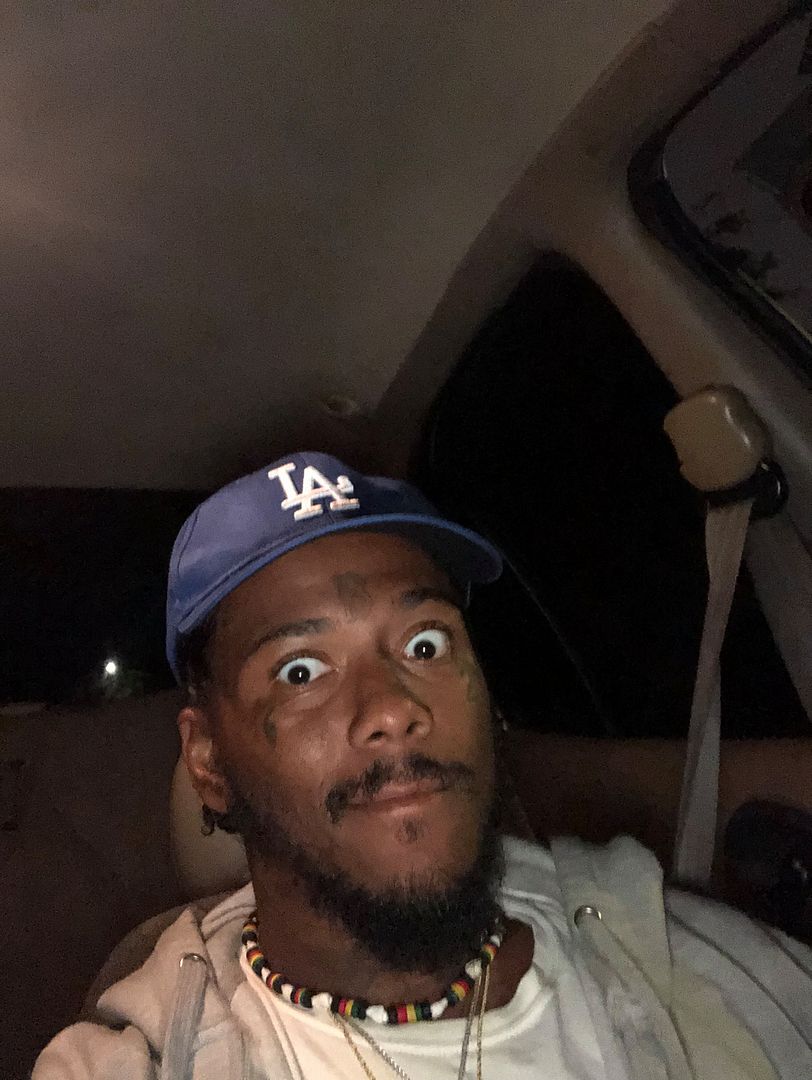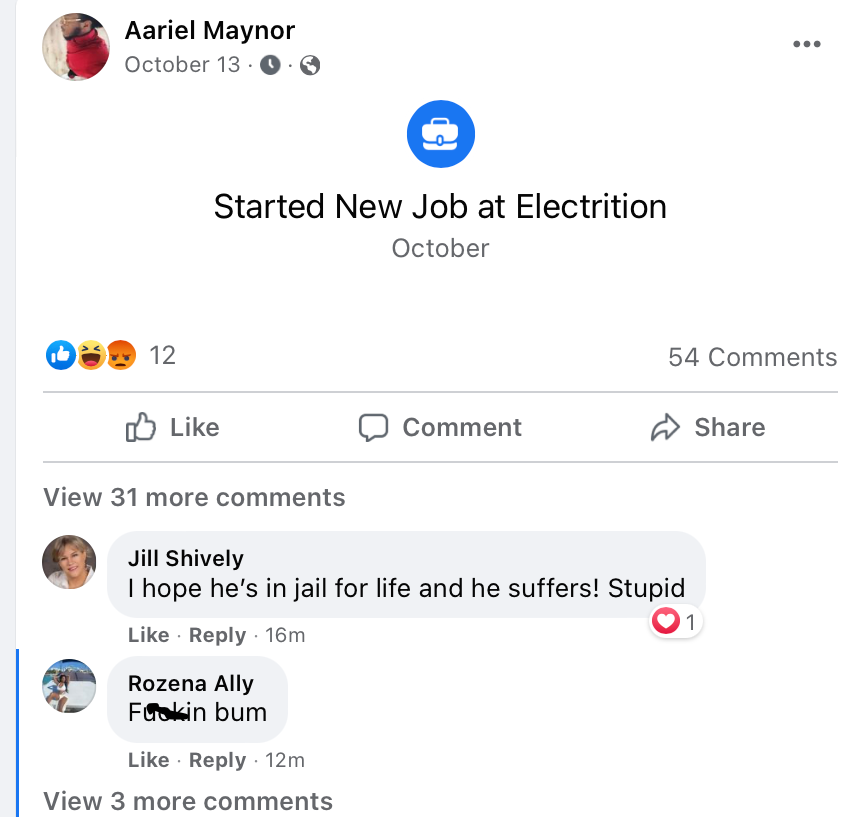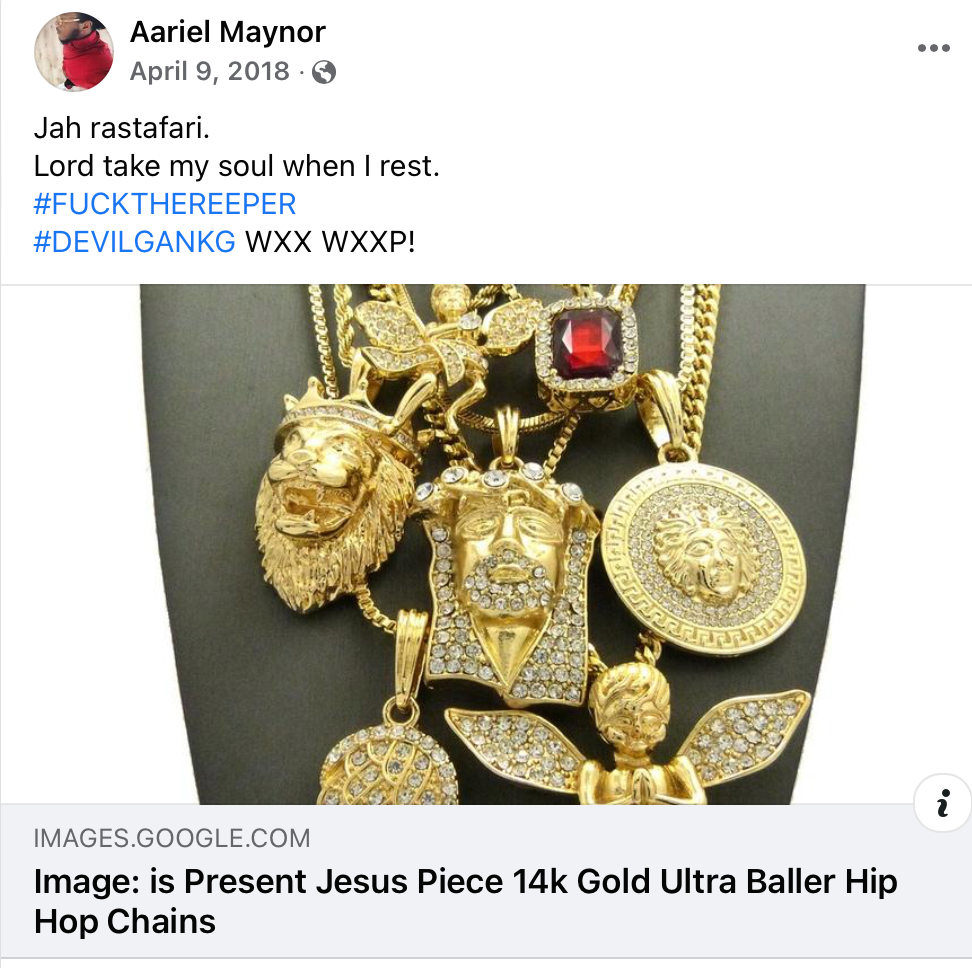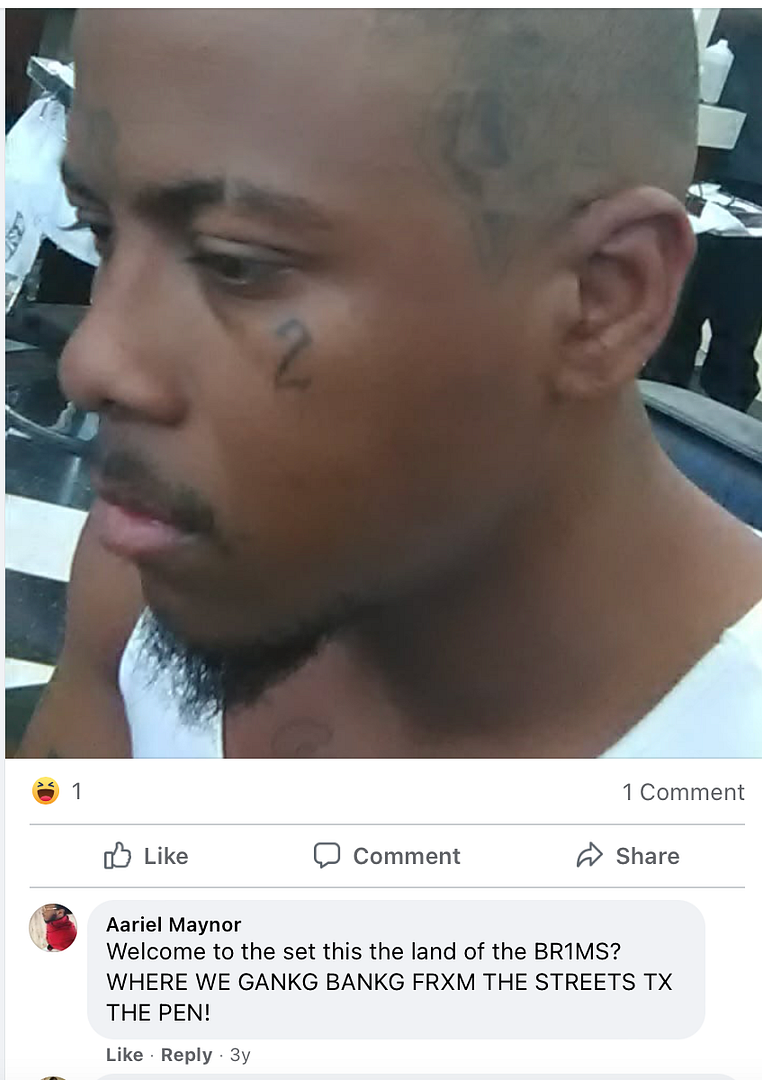 Early Wednesday morning, Jacqueline was shot and killed inside her Trousdale Estates home in Beverly Hills. Police said she suffered a gunshot wound to the stomach. It's reported her husband, Clarence Avant, was in the home as well, but he reportedly was not injured. Turns out, there was also a private security guard in the Avant home during the home invasion. He was shot at by the suspect, but was not struck, and did not return fire. It's unclear if the guard was armed.
Pictures of a smashed glass window appear to show the point of entry.
According to reports, neighbors in the Beverly Hills neighborhood put their money together and hired an armed private security firm a week before Jackie was killed (due to the spike in home invasions), but the guards hadn't started patrols yet.
Jacqueline leaves behind her husband and their two adult children, Nicole Avant and Alexander Avant. Their daughter, Nicole, is married to Netflix co-CEO Ted Sarandos.
It's a cold world we live. Anyone who can shoot an 81-year-old woman in her home deserves the stiffest punishment of the law. You're heartless and do not deserve to be amongst civilization.
Stay vigilant and safe!
Photos: Featureflash Photo Agency/Shutterstock/Facebook/California Department of Corrections
​ ​
​ ​ ​