Shaq Sparks Dating Rumors After Realtor Tiara Radcliffe Shares Cuddled Up Christmas Flicks
​
Dec 27 | by _YBF
​ ​ ​ ​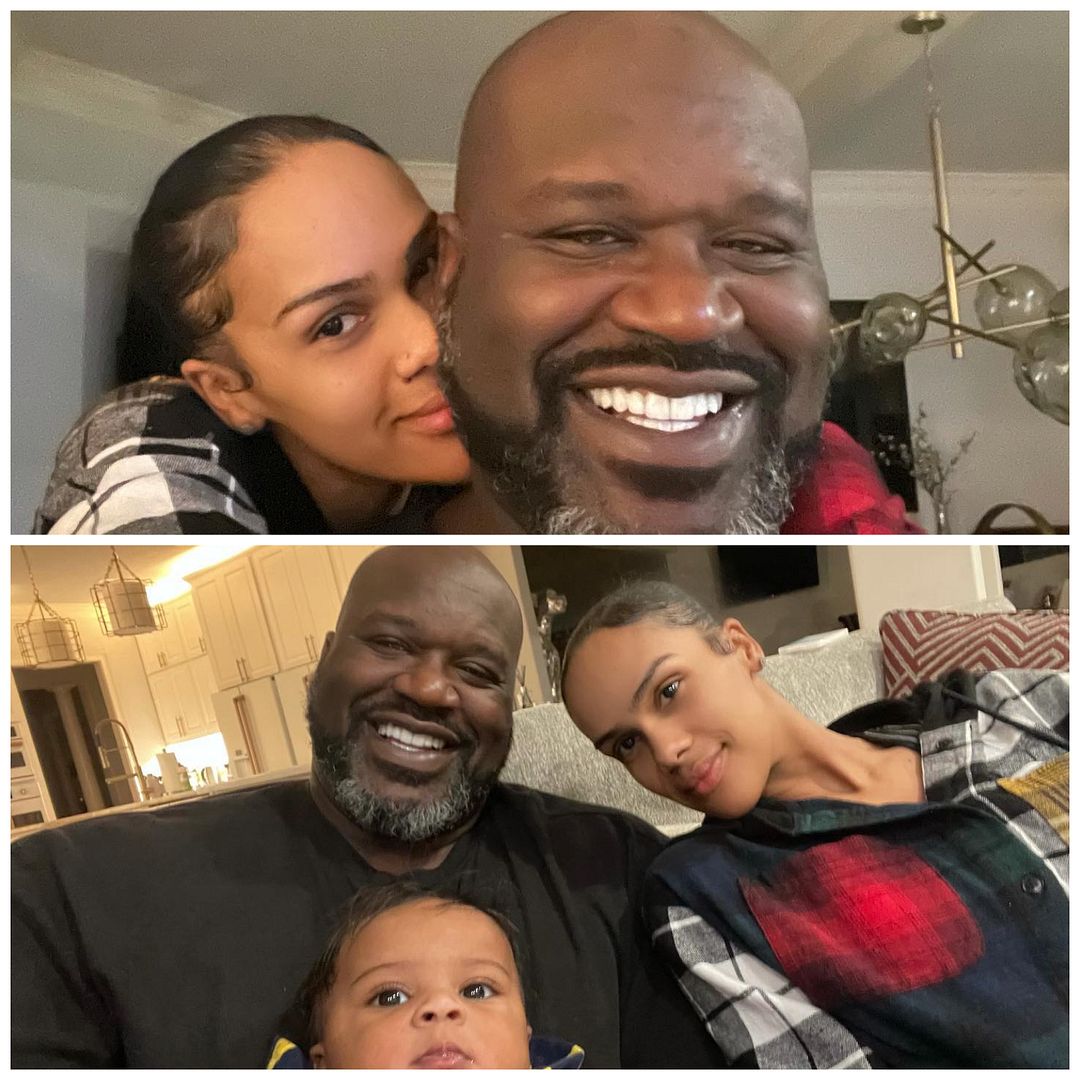 Shaquille "Shaq" O'Neal is sparking dating rumors (and new baby daddy rumors) after an Atlanta realtor, Tiara Radcliffe, posted up flicks of herself and her baby all smiles with the retired NBA star.
More about the woman (and the baby) inside…
Well, this is random and seemingly left field.
Christmas 2021 rolled around, which led to rumors that Shaquille O'Neal has a new chick and possibly a new baby. Turns out, he doesn't have a new baby, however, he may have a new woman in his life. Or maybe he doesn't, but he sure was all cozied up as if he has some type of situationship going on.
On Christmas Day, a series of selfie photos started circulating on social media, showing the 49-year-old retired NBA star all cuddled up with a woman named Tiara Radcliffe (she goes by Tiara Renee on Instagram) and her infant son. In one photo, they're all together like a happy family. In two other photos, Tiara is behind Shaq, planting a kiss his cheek as he smiled from ear to ear.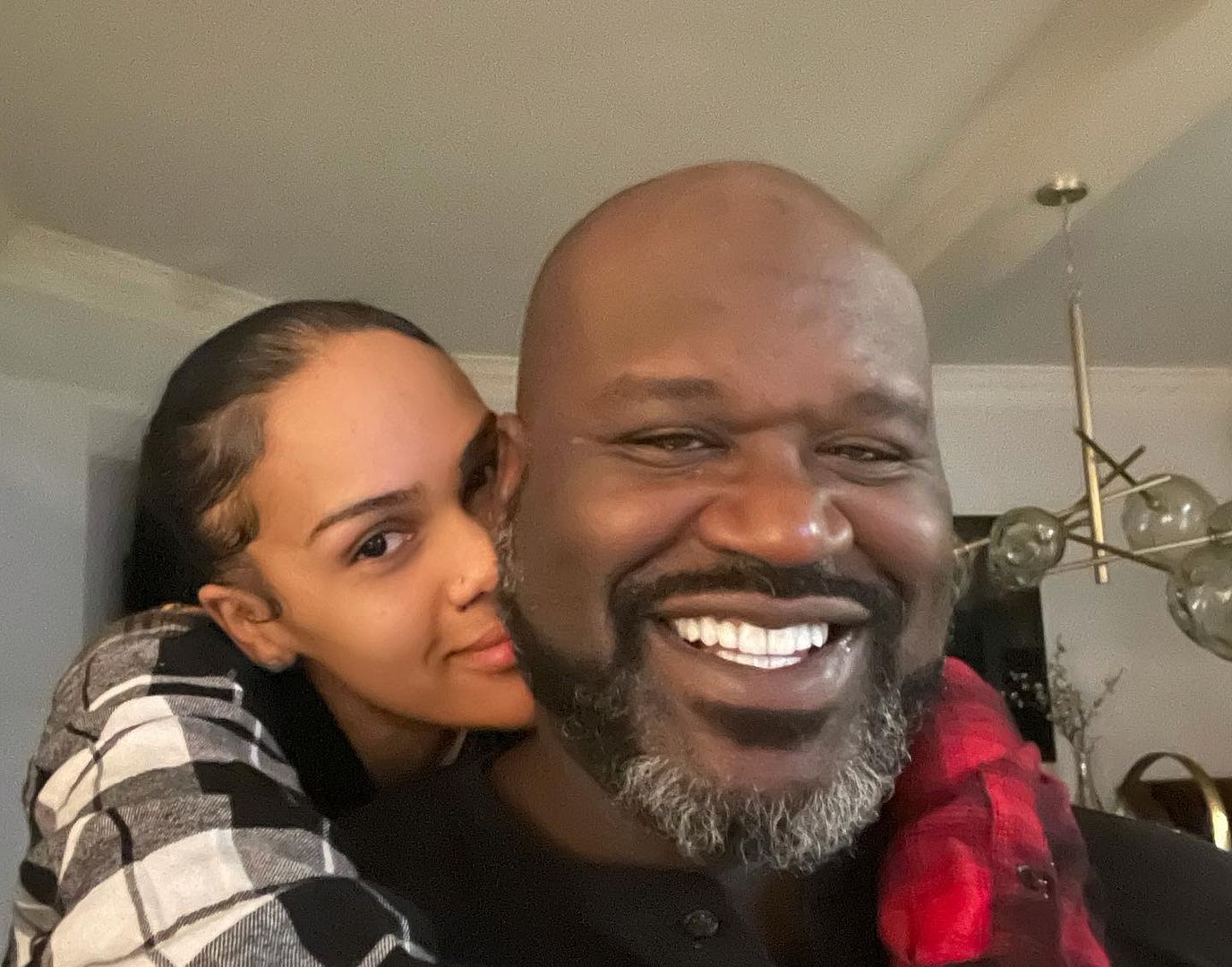 The new mom is a 28-year-old realtor based in Atlanta, GA. In fact, she turns 29 today (December 27th).
So yeah, there's a 20-year difference between the two.
The photos were posted on Tiara's Instagram account with the caption, "Merry Christmas & Happy Holidays," along with Christmas emojis. It's unclear when the photos were actually taken.
In the comments on her post, one follower wrote, "Aww! Look at the family!!! I been waiting 3-4 years for Ya to finally pop out!!!"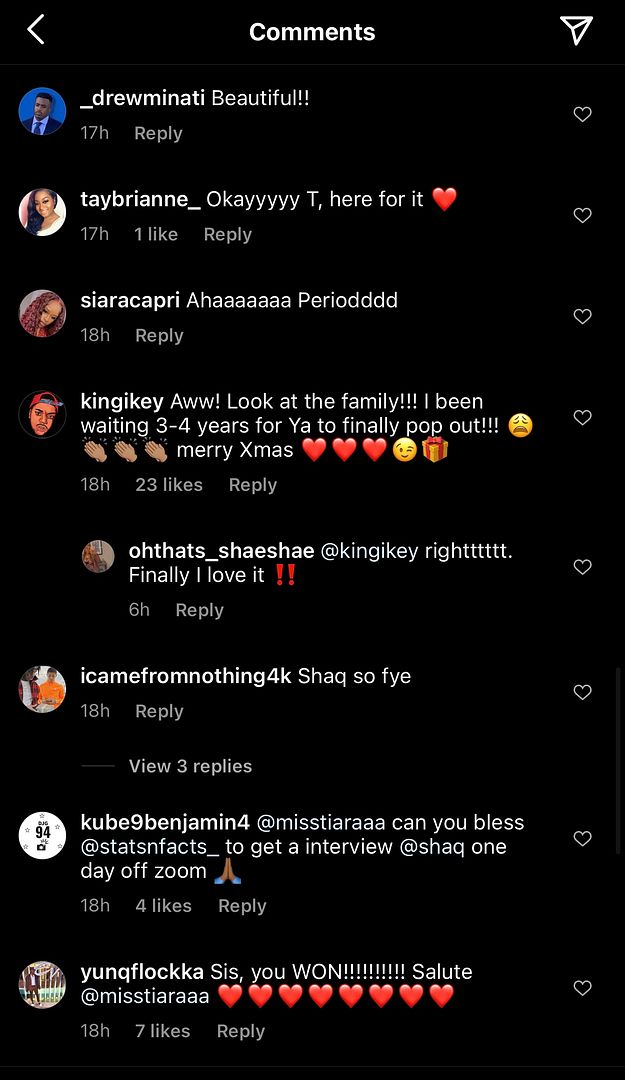 3-4 years of a relationship? Well, it seems it may have been an on-and-off relationship because she welcomed her son - who she calls Baby Lee - over the summer. He's six months.
Adorbs!
Word on the curb is that Shaq is not the child's father. It's alleged a man named Justin Lee is the dad. Below is allegedly a picture of Tiara's baby and his father:
Based on her IG bio, Tiara identifies herself as a realtor, mortgage loan officer, real estate investor, interior decorator, entrepreneur, and furniture dealer. She's a friend/associate of former "Love & Hip Hop" star Alexis Skyy and she seems to have ties with rapper Nicki Minaj.
On her IG, Tiara shared a flick of herself partying in the club with Nicki and her husband Kenneth Petty in February 2020:
Today...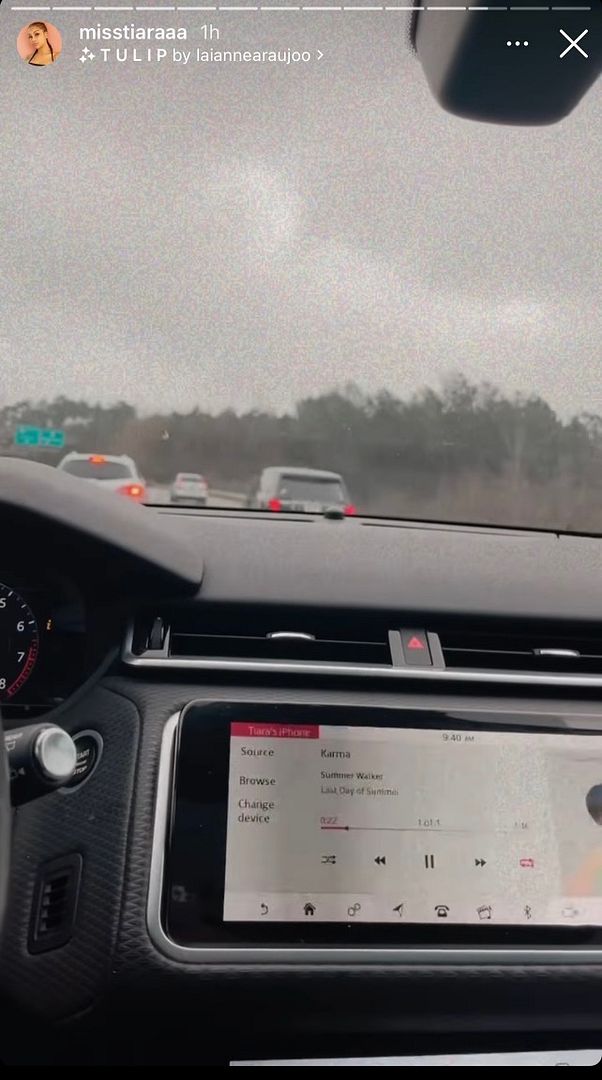 Sis was seemingly in her feelings this morning (her birthday), listening to Summer Walker's "Karma" while driving.
Neither Shaq nor Tiara have confirmed whatever they have going on…if anything. The former NBA player did not share the photos she posted on any of his social media accounts as of yet. Could this be a PR stunt? Possibly. It wouldn't be surprising one bit.
The dating rumors come less than two-months after his ex-wife Shaunie O'Neal got engaged. Her pastor boyfriend, Keion Henderson, popped the question in November and she said yes!
We'll just have to keep an eye out to see what's really good between Shaq & Tiara. Time will tell….
Photos: Tiara's IG
​ ​
​ ​ ​