NEW DETAILS: Young Dolph's Suspected Killer Captured In Indiana, 2nd Murder Suspect Car Jacked Someone & Used Car In Shooting, 3rd Man Involved
​
Jan 12 | by _YBF
​ ​ ​ ​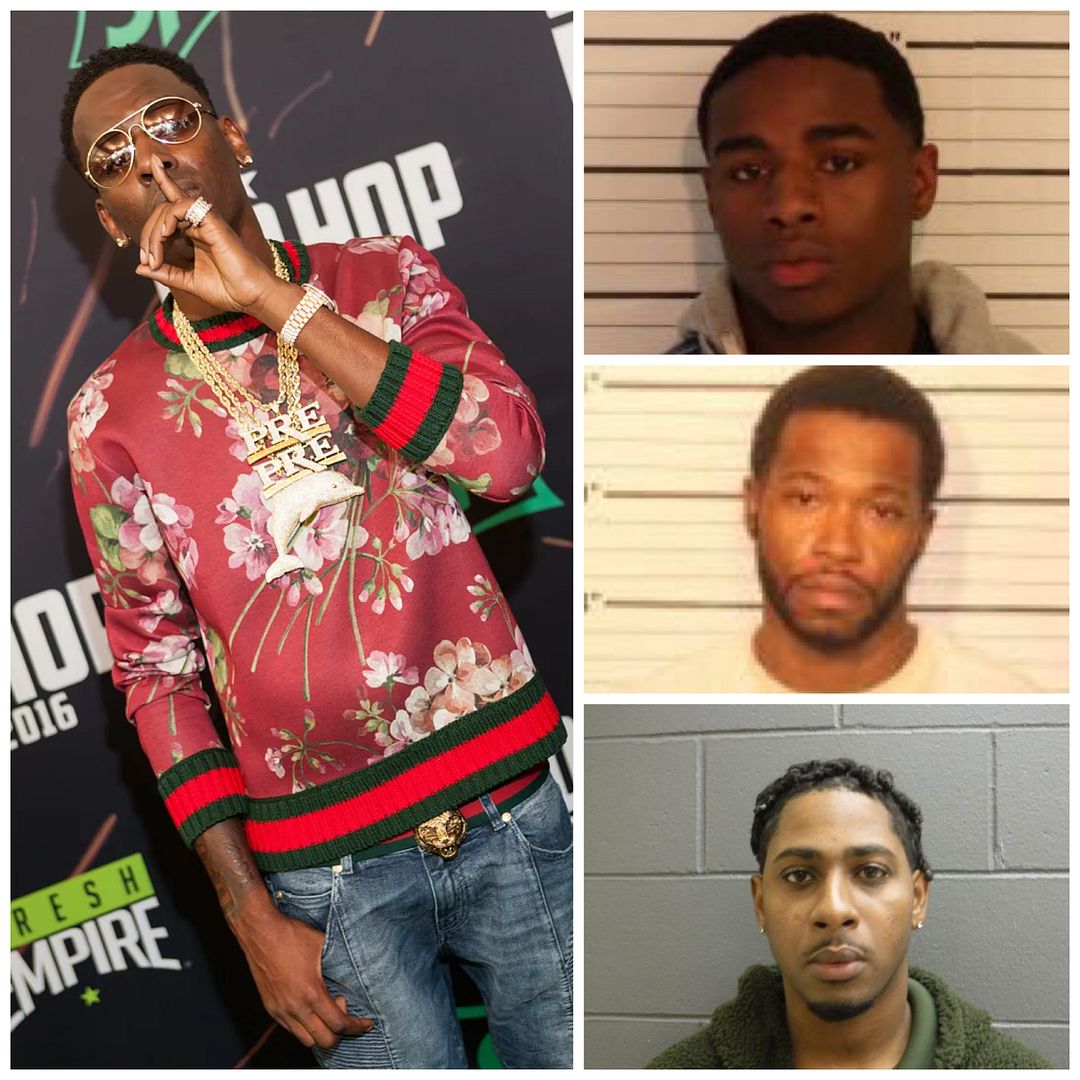 Both of Young Dolph's suspected killers are now in police custody and they both are facing first-degree murder charges. A third man has also been captured and he faces an accessory charge. Details inside…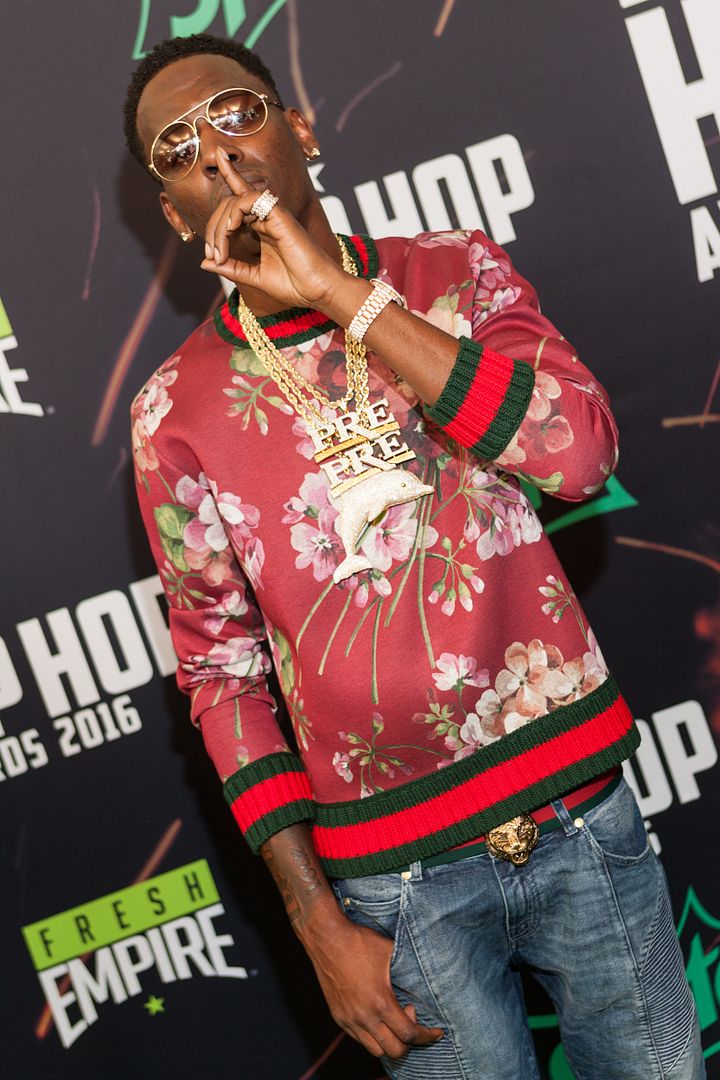 The two men who allegedly shot and killed rapper Young Dolph in broad daylight have been captured! Thankfully.
Justin Johnson, 23, and Cornelius Smith, 32, have been indicted in the killing of 36-year-old rapper Young Dolph (real name Adolph Thornton Jr.) on November 17, 2021. The "100 Shots" rapper was shot and killed while visiting his favorite cookie shop in his hometown of Memphis.
Happening NOW:
Press conference happening now discussing the arrests of Justin Johnson and Cornelius Smith. The two men accused of killing rapper Young Dolph. US Marshals got a tip of Johnson traveling on Hwy 42 in Indiana. That's where he got arrested. pic.twitter.com/CtUBi6c5Rg

— Jeremy Pierre FOX13 (@JeremypierreFOX) January 12, 2022
The U.S. Marshals, Memphis Police, and the Shelby County District Attorney held a press conference today to detail the arrests of the suspects.
After issuing a murder warrant for Justin Johnson (who goes by the rap moniker Straight Drop) and a $15,000 reward last week, police were able to track him down in Indiana and bring him into custody. U.S. Marshalls captured Justin (above) and arrested him at a truck stop on Highway 42 in Brazil, Indiana, outside of Terra Haute.
Throwback photos of Justin WITH Dolph started circulating after police issued the murder warrant, indicating they may have known one another. In another photo, Justin is seen wearing a PRE pendant - PRE is an acronym for Dolph's label, Paper Route Empire. He wore it in his music video for his song "Stepped On." It's unclear what his affiliation with Young Dolph was.
An Instagram account believed to belong to Justin posted he was planning to turn himself in Monday (Jan. 10th), but clearly he did not follow through.
Turns out, Justin received help while on the run from police.
According to authorities, a man named Shundale Barnett (above) was also arrested for assisting Justin. Shundale - who is originally from Memphis but lives in Texas - was a passenger in the car with Justin at the time of his arrest. He has been charged with accessory after the fact to first degree murder, criminal attempt to commit first degree murder, and theft of property $10,000 to $60,000.
As of the time of this post, he is being held in the Clay County, Indiana jail as he awaits extradition to Shelby County.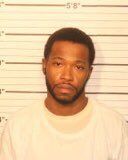 As for the second murder suspect (who was captured shooting a gun in surveillance videos at the time of Dolph's murder), he's also behind bars. Not long after capturing Justin, the Shelby County District Attorney said 32-year-old Cornelius Smith had been indicted in connection to Dolph's killing.
A grand jury indicted Cornelius on first-degree murder, attempted first-degree murder, convicted felon in possession of a firearm, employment of a firearm in the commission of a dangerous felony, and theft of property over $10,000. He received the attempted murder charge because Young Dolph's brother -who was with him at the time of the shooting - was shot.
Cornelius is being held without bond.
Police captured Cornelius last month on different charges. He was arrested on a warrant for automobile theft relating to the getaway car used in the fatal shooting. Police allege he carjacked a white Mercedes-Benz on November 10th, a week before the shooting. The getaway car was recovered three days after Dolph's murder.
TMZ has the deets:
In the docs, cops say a woman in a white Mercedes-Benz told them she was approached by 2 men armed with AR-style guns and they demanded her car. She also told cops one of the men hit her with the muzzle of a gun before she got out of the car and fled on foot.

And, get this ... cops say the woman told them one of the men ended up chasing her down because he couldn't start the car, forcing her back inside the ride at gunpoint and hitting her on the back of the head with his gun and demanding she starts the car.

Police say one of the men drove off in the white Benz, while the other followed in a dark-colored sedan ... and the Mercedes was used in a series of crimes, including Dolph's murder.
The D.A. said Cornelius was extradited from DeSoto County Tuesday (Jan. 11th), where he had been held since his arrest, and transferred to the Shelby County Jail.
Watch the full live stream below:
The "RNB" rapper leaves behind two children and his longtime partner, Mia Jaye. A private funeral was held for Young Dolph on November 30th. On December 15th, a section of a street in the neighborhood where he grew up was renamed for him and the next day a second memorial celebration was held at the FedEx Forum.
We're glad Dolph's killers were found and charged.
Photo: Shutterstock/Clay County Jail/WATN/U.S. Marshals
​ ​
​ ​ ​