Trey Songz DENIES Rape Allegations Made By Dylan Gonzalez, Former UNLV B-Ball Star Lawyers Up
​
Jan 12 | by _YBF
​ ​ ​ ​
Trey Songz responds to rape allegations made against him by Dylan Gonzalez. And he's denying everything. The former University of Nevada, Las Vegas basketball player has lawyered up and is considering legal action against the R&B crooner. Deets inside…
Trey Songz has denied NEW rape allegations made against him by Dylan Gonzalez, a former University of Nevada, Las Vegas (UNLV) basketball star/musician. Dylan has accused the R&B crooner of raping her at a Las Vegas hotel.
In a statement shared on her Instagram account, the 27-year-old accused Trigga - real name Tremaine Neverson - of attacking her and then raping her at a "well known" Las Vegas hotel. The Daily Beast reports the alleged incident happened nine years ago.
Now, she's weighing her legal options.
A rep for Trey Songz told TMZ that the singer will be exonerated once the allegations have gone through the legal process. His team has made similar remarks about past accusations.
"Trey and his team are confident in the legal process and that there will be an abundance of exonerating information to come over the next few weeks," the rep stated.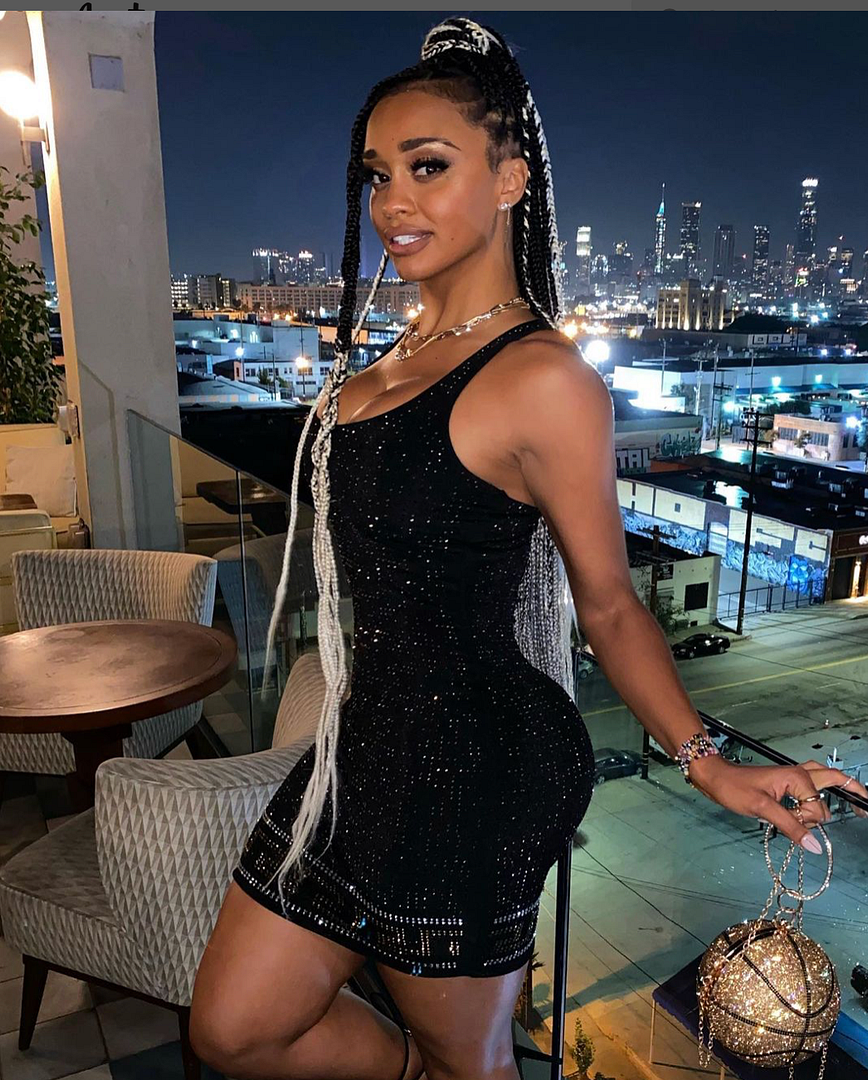 Dylan has hired attorneys George Vrabeck and Ariel Mitchell to represent her. They will reportedly consider pursuing any and all legal avenues and plan to take action in the next few weeks, including filing a civil suit. There's no mention of filing a police report or criminal charges at this time.
"With what seems like endlessly recurring news of the alleged sexual assault committed by Trey Songz, I am forced to repeatedly relive in my mind, and suffer anew, the long-suppressed horror and unbearable PTSD of my rape by his very hands at a well-known Las Vegas Hotel," Dylan wrote in a statement on social media. "I want to send my love, strength, and hope to all who are victims of sexual assault and its fatal nature. You are not alone." Read her full statement above.
Her statement comes a few weeks after she tweeted on New Year's Eve that Trey Songz was "a rapist," but she didn't give any details concerning the tweet at the time.
Dylan's rape accusations comes after a November 2021 report that the "I Invented Sex" singer is being investigated over a separate alleged sexual assault attack that allegedly took place at The Cosmopolitan in Las Vegas while he was celebrating his 37th birthday.
The Las Vegas police said no arrest had been made, but they were investigating and that Trey was being cooperative.
In January 2020, a Georgia woman - using the name Jane Doe - accused the "Bottoms Up" singer of sexual battery inside a Miami nightclub. The woman made claims that on January 1, 2018 Trigga invited her to E11even nightclub after spending New Year's Eve at Diddy's home and that's when he sexually assaulted her. She sued him for $10 million for assault, battery and intentional infliction of emotional distress.
In April 2021, he settled the suit with the woman. Her attorney wrote, "The Plaintiff and the Defendant have entered into a Settlement Agreement resolving all disputes between them." She asked the court to approve the deal and close the case.
Trigga has maintained his innocence in all the sexual assault allegations/cases made against him.
Photo: Matt Sayles/Invision/AP
​ ​
​ ​ ​