IN COURT: Cardi B Testifies She Wanted To Take Her Own Life Over Tasha K's Rumors About Her
​
Jan 14 | by _YBF
​ ​ ​ ​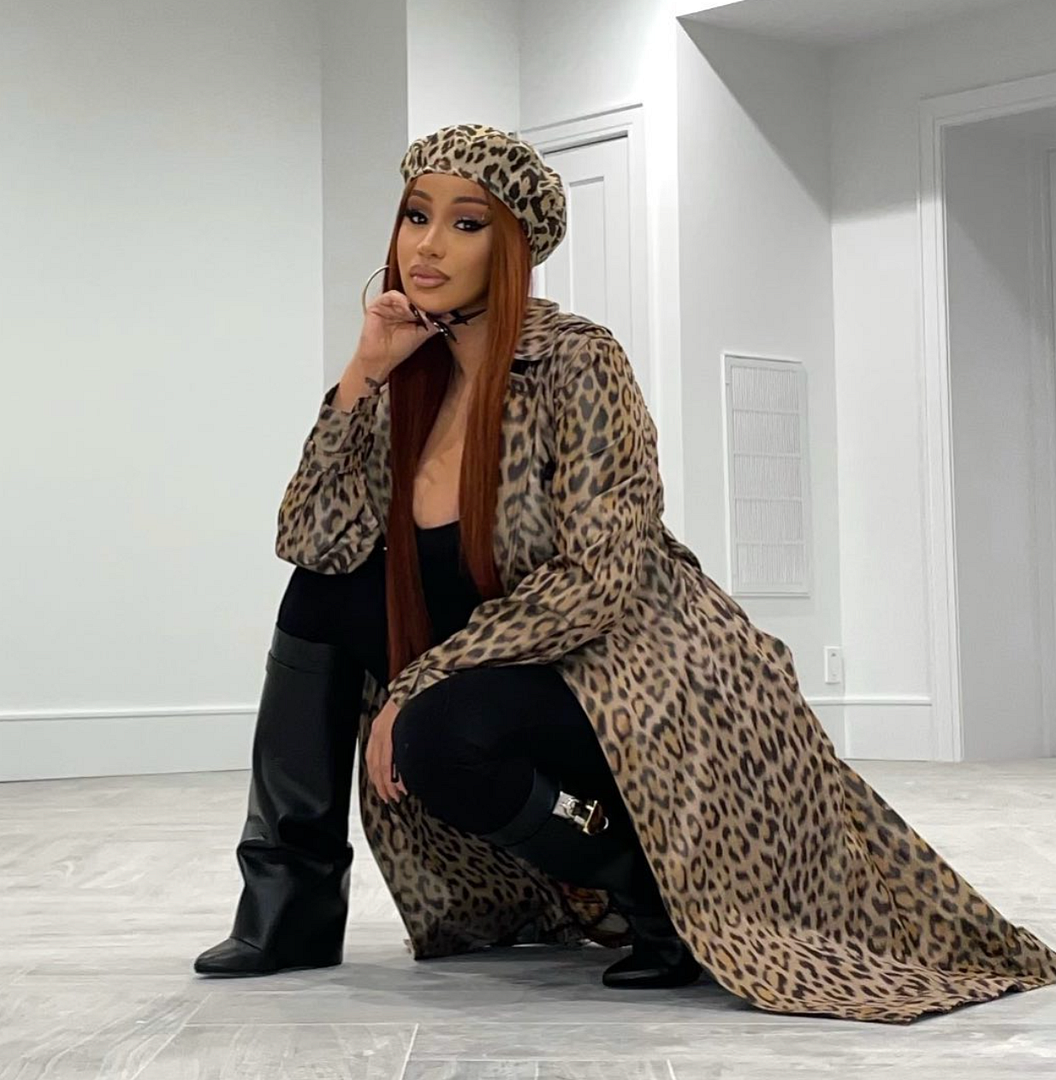 Cardi B opens up about her mental health during her libel case against YouTube blogger Tasha K. The "WAP" raptress is suing Tasha K for spreading alleged lies and rumors about her online, including allegations that Cardi had contracted herpes.
More inside…
Cardi B took the stand in her libel lawsuit against YouTube blogger Tasha K where she opened up about how she felt and the state of her mental health after seeing alleged lies circulate about her online.
The "WAP" raptress (real name Belcalis Marlenis Almánzar) took the stand in a federal court in Georgia to testify against Tasha K (real name Latasha Kebe) for alleged defamatory posts she posted online. The 29-year-old entertainer told the jury she felt "extremely suicidal" and "helpless" as horrible rumors about her began to spread, causing her to develop anxiety, fatigue and migraines.
In 2018 and 2019, Tasha K posted YouTube videos for her nearly 1 million subscribers making claims that Cardi was a prostitute and that she had contracted multiple sexual transmitted diseases.
"I felt defeated and depressed and I didn't want to sleep with my husband," Cardi said in court (via TMZ). At the time, she had just given birth to her first child, Kulture, whom she shares with Offset. She told the jury the rumors made her feel like she didn't deserve her child.
Things got so bad for Cardi, she said she felt like ending her life.
"I wanted to commit suicide over the things" Tasha was saying about her. "I felt like only a demon could do that s**t," Cardi said before apologizing to the judge for cursing.
Reminiscing on that dark time in her life caused her to break down in tears as she explained how she felt like taking her own life.
The Grammy winning rapper filed the libel lawsuit against Tasha K in 2019. Cardi's legal team alleged Tasha K used her YouTube channel to "spread malicious rumors, slanderous assertions, and false information about celebrities" for financial gain.
In the suit, Cardi accused Tasha K of creating at least 23 videos over a span of 14 months where she made false and defamatory statements" about Cardi, including allegations that she was a prostitute, contracted herpes and used drugs.
The rapper's legal team said Tasha K started a "malicious campaign to damage and destroy" Cardi's career, knowing "these statements to be false," but "acted with reckless disregard of whether they were true or not" and published them."
As a result of Tasha's allegations, the mom-of-two suffered "embarrassment, humiliation, mental anguish, and emotional distress." In response, Cardi is seeking at least $75,000 in damages and she wants Tasha K to "remove in full all defamatory and disparaging statements."
According to Billboard, Tasha K has denied the accusations, and even countersued for $1 million on claims that Cardi encouraged her fans to harass her on social media. The countersuit was quickly thrown out as the judge said there was "no evidence" that Cardi caused the alleged online harassment.
To win the case, Cardi's legal team will have to prove Tasha K's rumors hurt her reputation and that she acted in malice where she either lied intentionally or acted with a with a reckless indifference to the truth.
Court records show that the libel trial against Tasha will continue on January 18th and its expected to run for at least two weeks. We shall see...
Photo: Cardi's IG
​ ​
​ ​ ​