Not Nick Cannon Saying He Wants Ex-Wife Mariah Carey Back On New Track 'Alone' - That Dropped On V-Day + How His Kids' Mothers Spent V-Day
​
Feb 15 | by _YBF
​ ​ ​ ​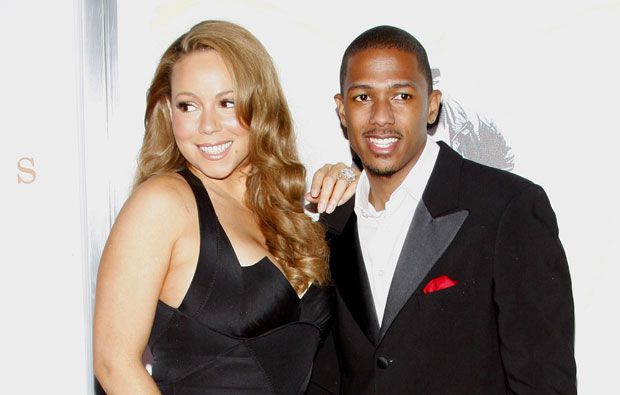 Chile...
Not baby making machine Nick Cannon releasing an ode to his ex-wife Mariah Carey on Valentine's Day. Men and their "reconciliation efforts" are something else. Go inside to hear the track, plus find out what his kids' mothers were up to on V-Day inside…
One thing is clear: Nick Cannon has realized he ***** up. And now, he wants that old thing back.
It seems he may have spent this Valentine's Day alone or either he just implied he did to promote his new single, "Alone," which just so happens to be ballad dedicated to his ex-wife, Mariah Carey.
Over a sample of MiMi's "Love Takes Time," Nick gets all in his feelings about the mother of his 10-year-old twins, Roc & Roe, and their split.
This is for anybody else who is #ALONE on Valentines Day… I had to come Raw from the heart on this one. #Broken #Shattered #Toxic #RAW&B #Alone https://t.co/nGrqLoZIem pic.twitter.com/TeRJCOa9jt

— Nick Cannon (@NickCannon) February 14, 2022
"This is for anybody else who is #ALONE on Valentines Day… I had to come Raw from the heart on this one. #Broken #Shattered #Toxic #RAW&B #Alone," he tweeted along with a clip from the song.
On the song, he rap-sings,
"I say I'm cool when I know I miss it / I'd trade it all for the case / If I could have you back / If I could go back to where we started at."

"Nothing but love/Imma stay away, I ain't trying to f--- it up for ya/I keep my distance, stay in my lane/Cause I know you got a man, it's a little too late."
Then, he basically realizes it's too late for him and MiMi:
"As much as I want you back/ It's probably better where you at/Cause I'm still running the streets/ I'm still all in the sheets/ Having babies, models and singers and actresses saying they pregnant by me," he sings. "Have to pay $10,000 a week, I take care of my peeps/Now you don't worry when I creep/You got a man next to you when you sleep."
Chile…
If we've learned anything from the bizarre postings of Kanye West as of late, it's that reconciliation efforts" are often masking manipulation and narcissim. But maybe Nick (who we do like) legitimately misses what he had - a stable household and only 1 woman to please.
"Alone" is the first single from the "The Masked Singer" host's upcoming R&B mixtape titled Raw N B The Explicit Tape. Oh. You'll recall, Nick filed for divorce from Mariah in 2014 and it was finalized in 2016.
The Elusive Chanteuse singer moved on and has been dating her former backup dancer, Bryan Tanaka, since 2017. Meanwhile, Nick has been out in these streets popping out babies left and right with several different women as if he's in a race with rapper Future… or something.
"This is the gospel of my broken soul," he said in a statement about his upcoming mixtape. "This is as raw as it gets."
Take a listen to the full song below:
The Internet didn't disappoint with reactions:
Nick Cannon need his ass whooped for this. pic.twitter.com/dXyqAJnnI6

— theygotkary (@theygotkary) February 14, 2022
Nick Cannon only wants Mariah Carey back cause he needs her help financially taking care of his 8 new kids pic.twitter.com/88gZhmuCv3

— BardiLambi (@BardiLambi) February 15, 2022
Mariah Carey didn't clear that sample Nick Cannon used in his song. He better hope and pray that Mariah doesn't sue him for that.

— (@MJFINESSELOVER) February 15, 2022
Nick Cannon got a divorce, ran and knocked up 5 women and now he trying to spin the block on Mariah Carey pic.twitter.com/J9jNzCCN3B

— Courtney (@DeathOfCourt) February 15, 2022
While Nick alluded to being alone on V-Day, he spent some daddy-daughter time with his daughter Monroe Cannon, whom he shares with his ex-wife:
"My Valentines date this year and from here on out!! And Powerful Queen can start joining us when she is older!! Happy Daddy Daughter Day!!," he captioned a photo of himself with Roe. Meanwhile, MiMi spent V-Day with their son, Moroccan Cannon:
The release of the 41-year-old's new track comes just two weeks after he celebrated the arrival of his eighth child with family and friends at a baby shower. Nick and Bre Tiesi - who recently finalized her divorce from former NFL quarterback Johnny Manziel - are currently expecting a baby boy together.
The mom-to-be spent "Galentine's Day" with her girls (pictured above).
DJ Abby De La Rosa spent V-Day celebrating her twin boys - Zion and Zillion Cannon - turning 8 months old.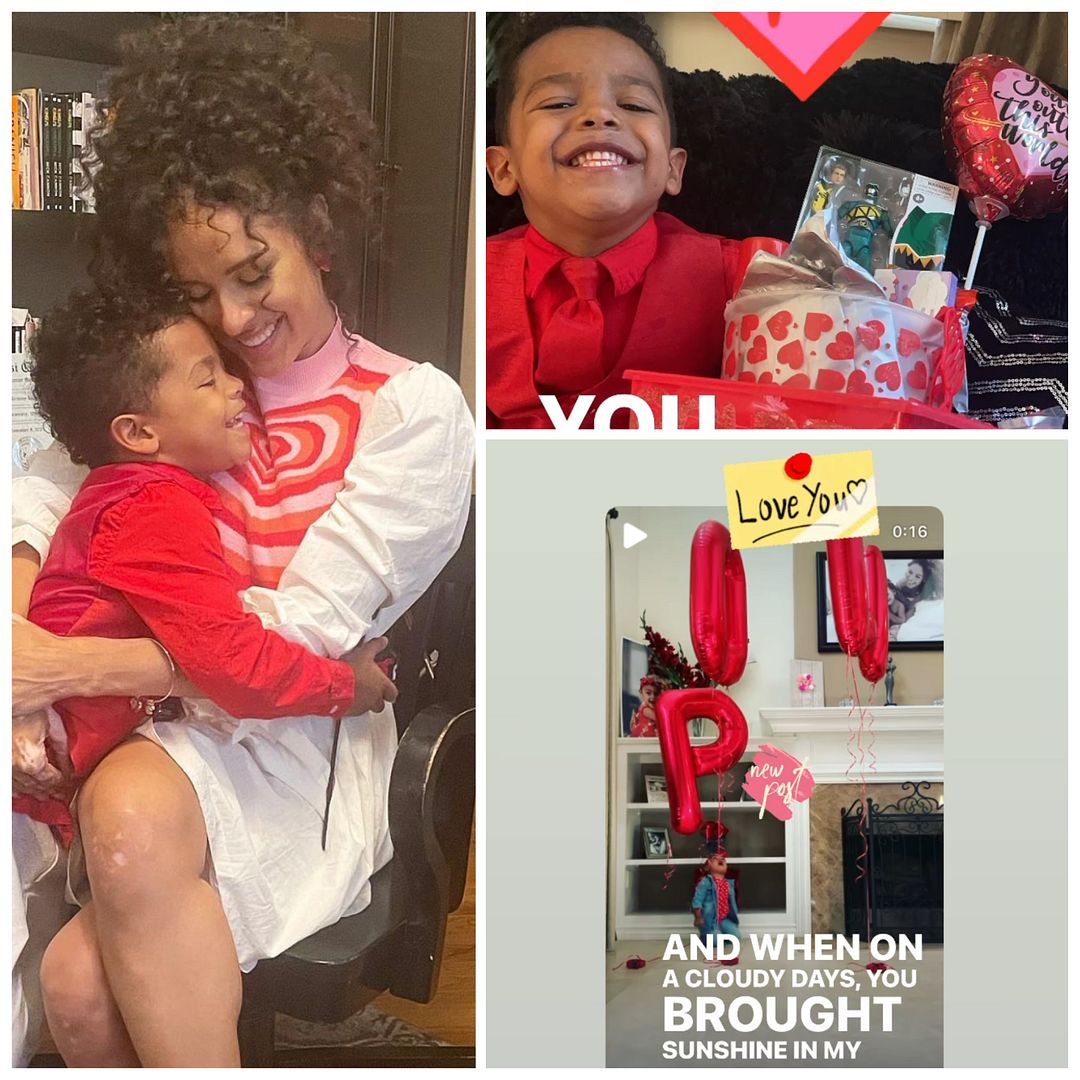 Brittany Bell - mother of Nick's kids Golden (7) & Powerful Queen (1) - shared their V-Day gifts on social media. After opening their gifts, she headed out with a friend to soak in a concert:
Also...
A day before Valentine's Day, former "Wild 'N Out" girl Alyssa Scott - the mother of Nick's fourth baby - shared an emotional tribute to her late son, Zen Cannon, who died on December 5th due to brain cancer.
"I often think about your voice. The sound of you saying 'I love you mom' Words I will never hear, But still feel to this day. I know you love me, Zen," she wrote in part. "You are everywhere. I see you in everything beautiful. When I hear a baby giggle, when I see children playing. You are there."
Today (Feb 15th), Alyssa shared videos of her V-Day gifts, although its unclear if they are from Nick or her other child's father. She has a daughter from a previous relationship.
At least it seems Nick got everyone something different this time, unlike last year when all of his women received the exact same gifts - just different color schemes.
Photo: Tinseltown/Shutterstock
​ ​
​ ​ ​