MISTRESSES & MESSINESS: Ne-Yo ALLEGEDLY Has A 'Sister Wives' Situation With A Group Of Women Amid Divorce From Crystal Smith
​
Aug 21 | by _YBF
​ ​ ​ ​
The Ne-Yo & Crystal Smith divorce aftermath is INSANE! There are unconfirmed rumors that the R&B crooner has a whole "sister wives" situation with several women. Not to mention, he allegedly fathered a baby with an exotic dancer in Atlanta, which is allegedly the reason Crystal filed for divorce. Deets inside…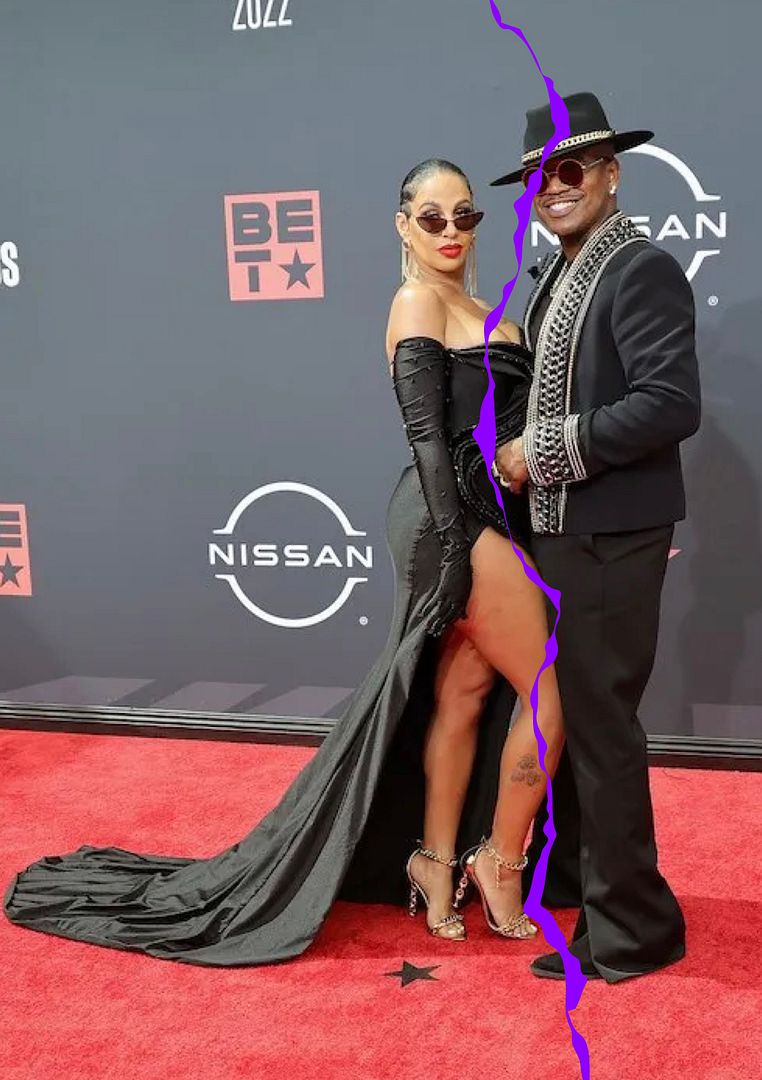 A total mess with mistresses! Allegedly...
Earlier this month, Crystal Smith dropped a bombshell on social media, claiming Ne-Yo fathered a baby with another woman (allegedly an exotic dancer in Atlanta) and she's filing for divorce. She accused the Grammy Award winning singer of cheating on her over the last 8 years they've been in a relationship.
"8 years of lies and deception," she wrote. "8 years of unknowingly sharing my life and husband with numerous of women who sell their bodies to him unprotected…every last one of them! To say I'm heartbroken and disgusted is an understatement. To ask me to stay and accept it is absolutely insane. The mentality of a narcissist. I will no longer lie to the public or pretend that this is happening it isn't. I choose me, I choose my happiness and health and my respect."
In the divorce docs, Crystal, who birthed three of Ne-Yo's children, said their marriage is "irretrievably broken with no hope for reconciliation" since the Grammy Award winning singer-songwriter can't keep his penis in his pants. She also said she and Ne-Yo have been separated since July 22nd. Since then, she has been taking care of their children.
Well, while Crystal has been taking care of his children, Ne-Yo has allegedly been out in these streets. Allegedly.
According to Instagram account @its_onsite, a woman named Ms. Nikki is going around telling people she's in an alleged four-way relationship with the singer and three other women. Oh?
Apparently, the Year of the Gentleman singer moved Ms. Nikki, a hairstylist from Tampa, Florida, to Georgia, so she can be closer to him. Again, this is all speculated, but a source told the IG account that Ne-Yo is "dating" all three women…together. Ms. Nikki allegedly has been bragging to her friends about how grateful she is that Ne-Yo has provided her to live in the lap of luxury - something she only dreamed about until now.
The IG account shared video evidence of Ne-Yo liking pictures of two of the women allegedly involved in this "sister wives" situation. They were told Ms. Nikki likes to brag about being with various rich men and they claim to have screenshots, but decided not to share due to them being very "revealing and very explicit."
Peep the receipts below:
It's unclear if any of the alleged "sister wives" is the woman who had Ne-Yo's alleged sixth child.
Ne-Yo and his estranged wife Crystal share three children together, sons Shaffer Chimere Jr. (6) and Roman Alexander-Raj (4), as well as their 13-month-old daughter, Isabella Rose. The singer-songwriter also has two kids with newly married ex Monyetta Shaw: daughter Madilyn (11) and son Mason (10).
We wonder what Monyetta thinks about it all...
Photo: Parisa Michelle/Shutterstock
​ ​
​ ​ ​