DaBaby's Using Sex With Megan Thee Stallion Claims To Sell His New Album
​
Sep 23 | by _YBF
​ ​ ​ ​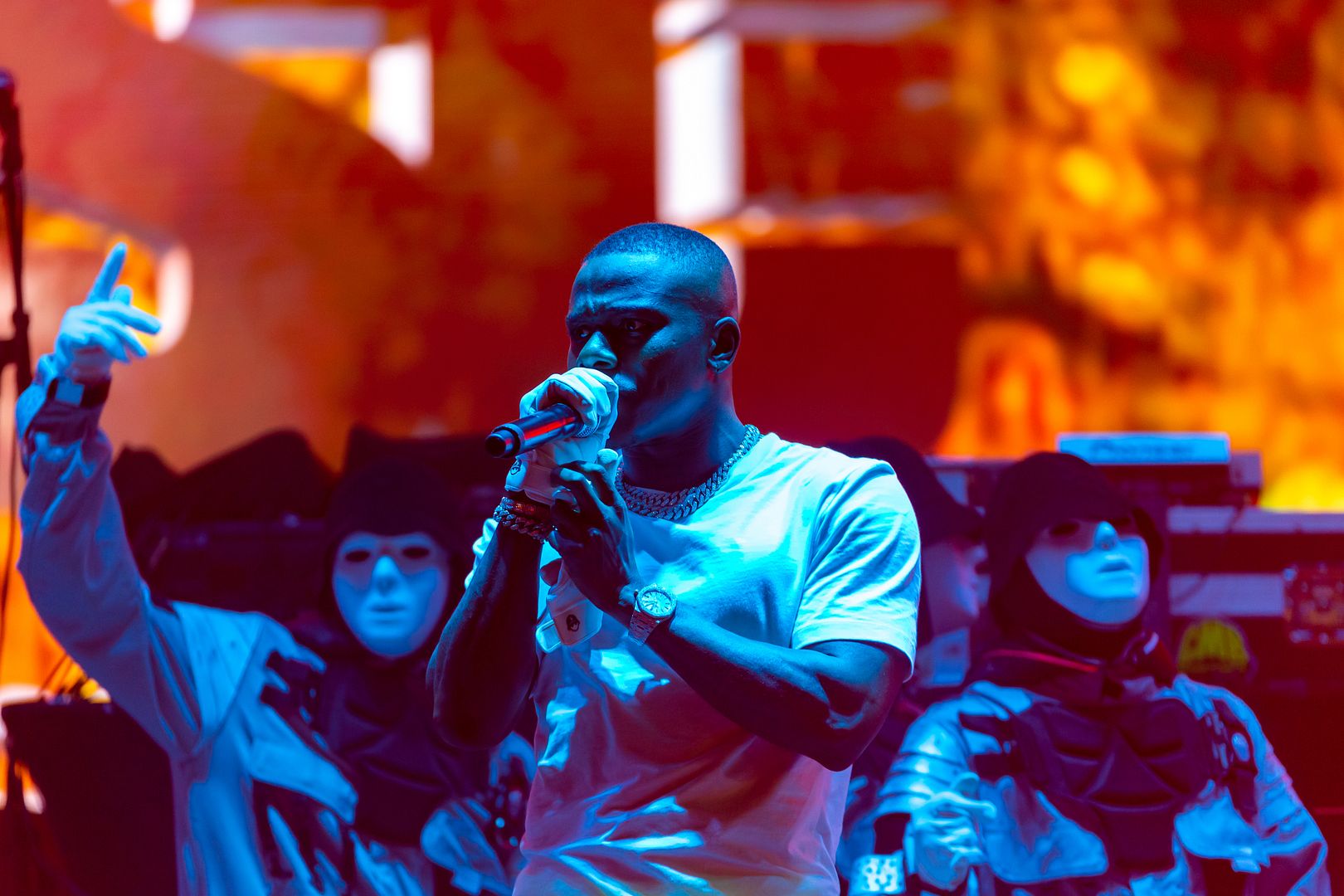 DaBaby just dropped a new album and he's using claims that he had sex with Megan Thee Stallion to help move units. More inside…
DaBaby just released his Baby On Baby 2 album and out of 14 tracks, there's one song that everyone is talking about.
On his new track "Boogeyman," the North Carolina native suggested he slept with Megan Thee Stallion several times prior to her feud with Tory Lanez. That explains why he bought Tory out as a surprise during Rolling Loud Miami last summer. His feelings were clearly hurt. On the track, he bragged about smashing with the Houston Hottie the day before Tory allegedly shot her in Summer 2020.
"You play with me that sh*t was childish/The day before she said that Tory Lanez shot her, I was f**kin on Megan Thee Stallion," he rapped. "Waited to say that sh*t on my next album/Hit it the day before too/But I kept it player, I ain't say nothing 'bout it."
Why does his lyrics seem childish? It's as if he was holding this "secret" - just waiting for his moment to spill "tea." And they say women gossip more than men. Hmph. And wasn't he in a relationship with his baby mama DaniLeigh? [rolls eyes]
He could have kept this information to himself, but it's clear he needs clout. Over the last few years, folks have speculated he fell off after his breakout album, Baby On Baby, which dropped in 2019.
At one point in time, DaBaby and the Grammy Award winning raptress were cool and even collaborated on a few songs, including "Cash Sh*t" and "Cry Baby." Now, he's seemingly trying to air her out, but is actually making himself look crazy. Why are you speaking on who you're having sex with as a grown man? Meg & DaBaby's relationship started going sour when DaBaby collaborated with Tory on his song "SKAT" and then that surprise pop-up after her Rolling Loud Miami performance was the icing on the cake. He also unfollowed her on Instagram.
Maybe DaBaby should grow up, figure out a new PR strategy to sell his music, and leave Meg out of it. Clown behavior.
Photo: YES Market Media/Shutterstock
​ ​
​ ​ ​