EXCLUSIVE: 'Reasonable Doubt' Star Angela Grovey Explains How The Show Highlights Trauma, But Doesn't 'Retraumatizes' People
​
Sep 27 | by _YBF
​ ​ ​ ​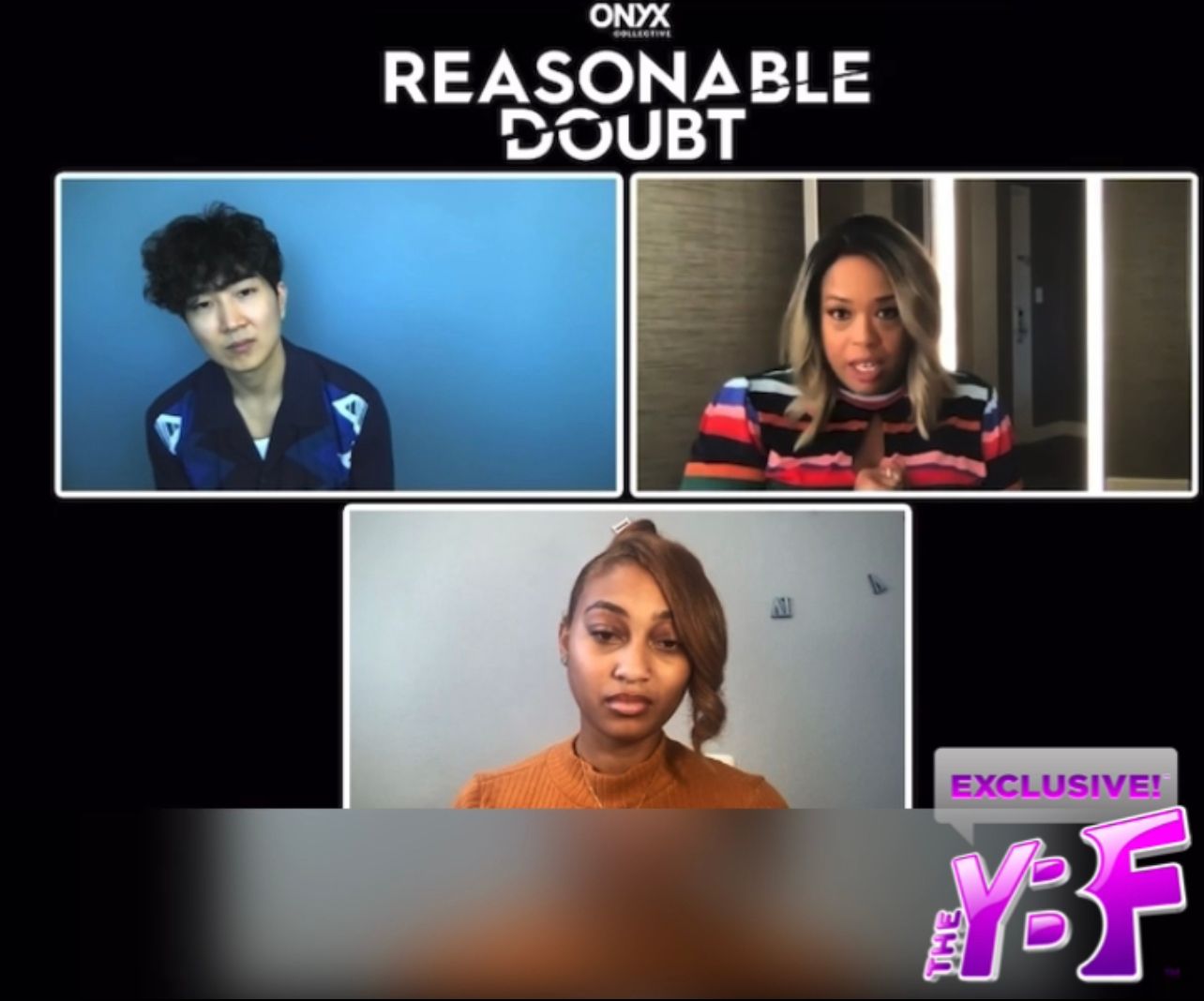 Hulu is set to premiere a new legal drama titled "Reasonable Doubt," which tells a story about a man who was wrongfully convicted of a crime he didn't do. TheYBF.com chopped it up with the show's stars Angela Grovey and Tim Joe about how the series tackles trauma. Find out what they shared inside…
"Reasonable Doubt" is Hulu's new legal drama - produced by Kerry Washington & Larry Wilmore - about a man named Damon Cook (played by Michael Ealy) who was wrongfully incarcerated for a crime he didn't do. He ended up confessing to a crime he didn't commit so he could eventually walk free after serving several years in prison. Former public defender Jacqueline "Jax" Stewart (played by Emayatzy Corinealdi) works as a high-powered civil and criminal defense attorney in Los Angeles, but is forced to help Damon as well as confront painful secrets from her past.
YBF correspondent Jada Watts chopped it up with the show's stars Angela Grovey (who plays Krystal) and Tim Joe (who plays Daniel) to talk about how the show handles the complexity of black characters and telling stories about the Black experience.
The show highlights traumatic experiences Black men currently face in America simply due to the color of their skin. Angela shared how the show carefully told the story about what actual people experience in their everyday lives.
"I think that it's a whole story, not just pieces of things for dramatic flare," Angela explained. "I think that they take care of how we talk about things. I don't think that it's meant to retraumatize people, which I think sometimes people use for dramatic effect."
Peep the clip below:
We definitely can appreciate a show that tells a FULL story verses using Black trauma to make money.
"Reasonable Doubt" debuts today, September 27th, on Hulu.
​ ​
​ ​ ​