Fiancée Of Ex-NFL Star David Patterson Files Restraining Order Against His Ex-Wife's Boyfriend Matt Barnes
​
Oct 20 | by _YBF
​ ​ ​ ​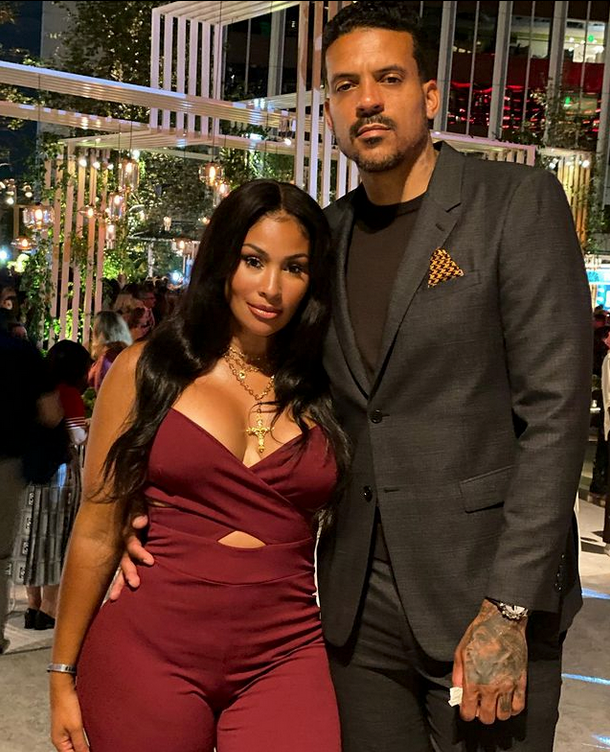 A restraining order has been filed against former NBA star Matt Barnes with accusations that he's harassing the ex-husband (and his new chick) of his girlfriend Anansa Sims. Details inside….
Former NBA baller Matt Barnes has been in the headlines for commentary made about Boston Celtics head coach Ime Udoka's cheating scandal. However, it seems he has his own drama brewing behind-the-scenes…again.
Apparently, Matt's girlfriend's ex-husband and his new chick are accusing him of harassing them. So much so, a restraining order has been filed. The former Los Angeles Lakers baller is currently dating model Anansa Sims, daughter of legendary supermodel Beverly Johnson.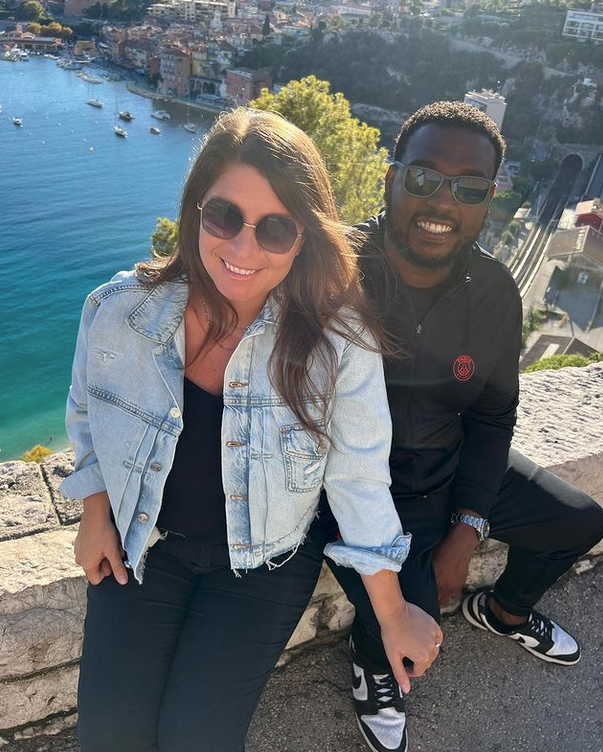 A woman named Melisa Andino (pictured above) filed a restraining order against Matt Barnes, asking for protection for herself, her fiancé, former NFL star David Patterson (pictured above), and his three children, Ava, David Jr. & Dean (whom he shares with Anansa), according to legal documents obtained by The Blast. Anansa & David were married between 2010 - 2017 and welcomed three children. Matt & Anansa share a 3-year-old son, Ashton and Matt is the father of 13-year-old twins, Carter and Isaiah, whom he shares with his ex-Gloria Govan.
In the court documents, Melisa wrote, "August 22nd. 2022: The children reported to me and my fiancé, David Patterson, that they were scared of Matt. They said that he is not nice to them. They said they are treated like visitors at his home even though they live there. Little David said that he spends most of his time in a closet at Matt's house."
The woman accuses Matt of mistreating his girlfriend's children:
"They claimed Matt only speaks to them during family dinners. They claim he spends the rest of his time in a room smoking. They claim that their mother loves Matt more than she loves them. This is very concerning to me because Matt Barnes has also threatened me."
In the documents, she noted the three children "live at Matt's home 50% of the time (every other week when they are with their mother.)"
It's odd. David's fiancée filed the restraining order - not him! However, she claims Matt directed threats at her, so that's likely why she decided to file.
"I ask that Matt not attempt to threaten or harass me by speaking about me publicly on any public platform including social media. Matt has threatened to attempt to ruin my reputation and get me tired from my job and should not be allowed to speak about me to anyone. I am very afraid that he will try to slander my name."
"There are times that one of the children has started to tell me or my fiance something that happened at Matt's house. and another child will say "Shh…don't talk about that." This makes me fear that they are being threatened not to tell us what goes on at Matt's home. Given the public life Matt and Anansa lead. there are videos on social media of him cursing at the kids and pushing them."
She continued, "If Matt Barnes will threaten me, a principal who has never said anything to him, would threaten a police officer, would choke and assault a woman…l understand why the children finally told their father and l that they were scared of him. l don't believe children should be forced to live with a person who mistreats them because that is who their mother chooses to be with."
It seems Melisa has her Instagram account set to private, but she does mention being a principal in her bio, as well as being engaged to David Patterson and being a "bonus mom":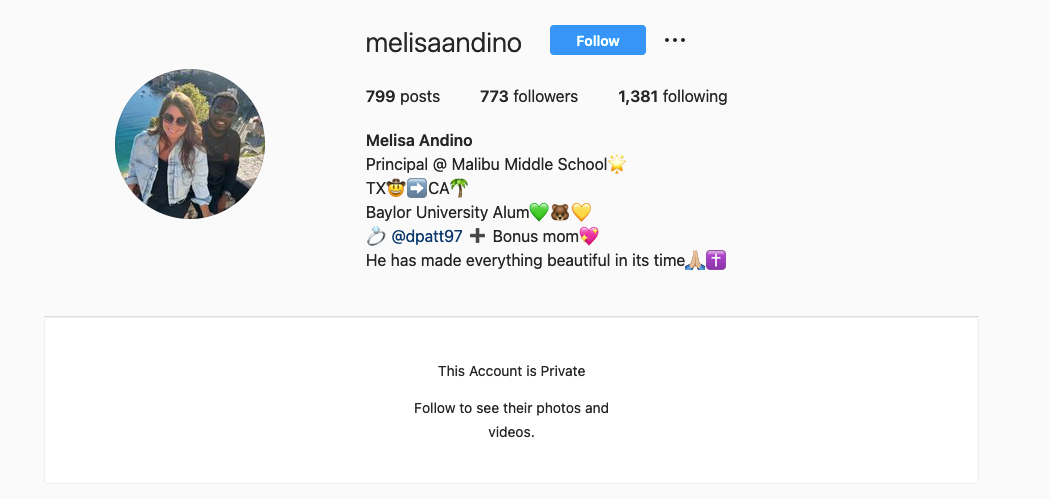 The woman's allegations appear to be a reference to various reports of Matt Barnes choking a woman inside a New York nightclub during an argument years ago. In 2016, the basketball player was accused of choking a woman and punching "two other people" who tried to intervene. Following a 911 call to the area, police investigated the incident.
Lord. And Melisa def does't want another Derek Fish situation.
As for what's currently going on, a judge did not grant the restraining order, but instead scheduled a hearing on November 4, 2022 to hear both sides of the story.
Photos: Instagram
​ ​
​ ​ ​