'LAHH: ATL' Dancehall Artist Spice Accused Of Lying About Surgery Complications After She Reveals Damaged Hernia Health Scare
​
Nov 12 | by _YBF
​ ​ ​ ​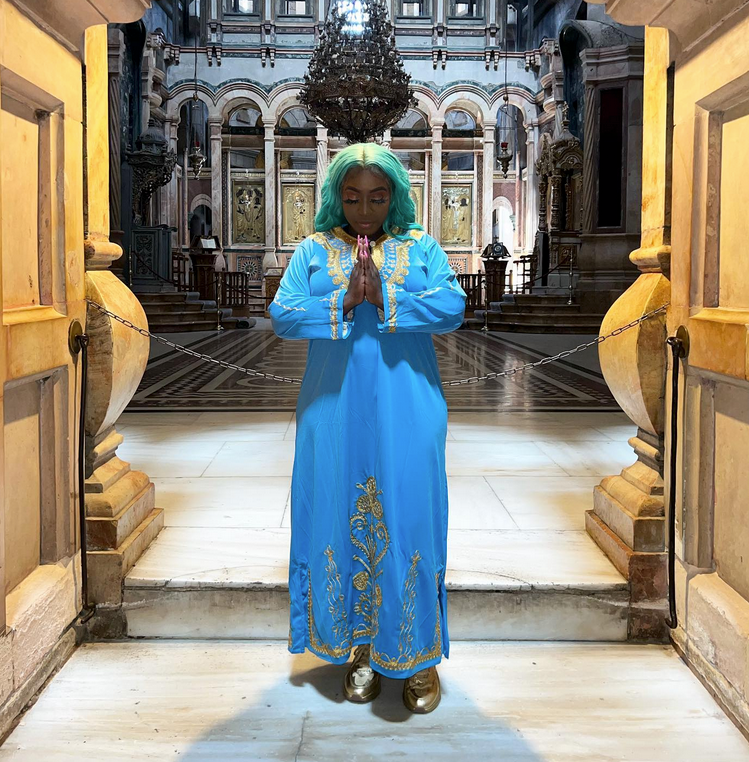 Dancehall artist Spice, who stars on "Love & Hip Hop: Atlanta," is being accused of lying after she spoke out about a recent health scare. The reality star told her fans she suffered a damaged hernia after rumors circulated that she was in a coma due to complications during cosmetic surgery. Details inside…
Dancehall artist Spice is being accused of LYING after speaking out about her health.
Earlier this month, there were rumors that Spice, whose real name is Grace Hamilton, underwent cosmetic surgery in the Dominican Republic and suffered complications. The rumors were started by @surgeonmade_curves.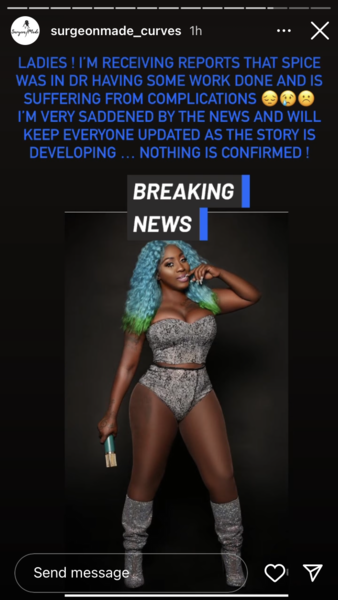 "Ladies! I'm receiving reports that Spice was in DR having some work done and is suffering from complications. I'm very saddened by the news and will keep everyone updated as the story is developing. Nothing is confirmed," the IG account wrote.
"Ladies so far we know… she went into surgery and made it back to the recovery house … trying to confirm further information! But she's definitely in DR and def got surgery … that much was confirmed. Happy Healing to her," the IG account said in another post.
As the rumors spread, there were claims that Spice was in a coma, that she had suffered a heart attack, and that she had died.Fans were concerned when Spice didn't immediately react to the rumors as she often did in the past.
Days later, Spice took to her official social media account to silence the noise. However, some people don't believe her.
The "Send It Up" artist shared a picture of herself wearing a long blue dress in a prayer stance and gave an update on her health in the caption.
"Thank you Jesus for saving my life," she wrote. "Hey Besties I'm in a better space today to properly update you on my current health situation," she said. "I suffered a damage hernia a few days ago that sent my body into sepsis, as a result I was rushed to the hospital for immediate surgery."
The Dancehall Queen, who was taking a social media break, addressed the rumors about her health condition and thanked everyone for their prayers and well wishes.
"As you know I've been off Social Media for a while to rest mentally, so little did I know that during my medical scare it was already been said that I had a heart attack, I was in a Coma, and I also died but none of that is true," she continued. "However I'm still recovering from what really happened so thanks so much for all the prayers and concerns, please take great care of yourself, eat, live, love laugh, like it's your last day, I LOVE YOU ALL SO SO MUCH," she wrote with several blue heart emojis.
Spice also asked all the promoters who confirmed bookings with her to "please accept" her "humble apology." She ended her post by letting her fans in the Cayman Islands know that she'll be back to perform for them in the future.
"CAYMAN I Know you was up next, for 25th of this month however I'll see you at a later date. Any further information needed there's always a contact in my bio. THE QUEEN LOVES YOU ALL," she concluded.
You'll notice, she did not confirm having any procedure done, and she also didn't mention if she was in the Dominican Republic or not.
Since she posted, fans have speculated if she's telling the truth - with some people speculating if she actually wrote the caption in the first place. See a few reactions below:
Yo @eLoElz since this is your field cud spice have gotten sepsis from said Hernia cause when I was reading her statement on air today I was sayin in my mind this has to be the biggest croc of shit ever

— Bigg Doobs (@BiggDoobs) November 10, 2022
I'm glad Spice is ok but her story for leaving the US for a hernia removal isn't making sense lol

— Zamnnn Danie (@AintDatDanie) November 10, 2022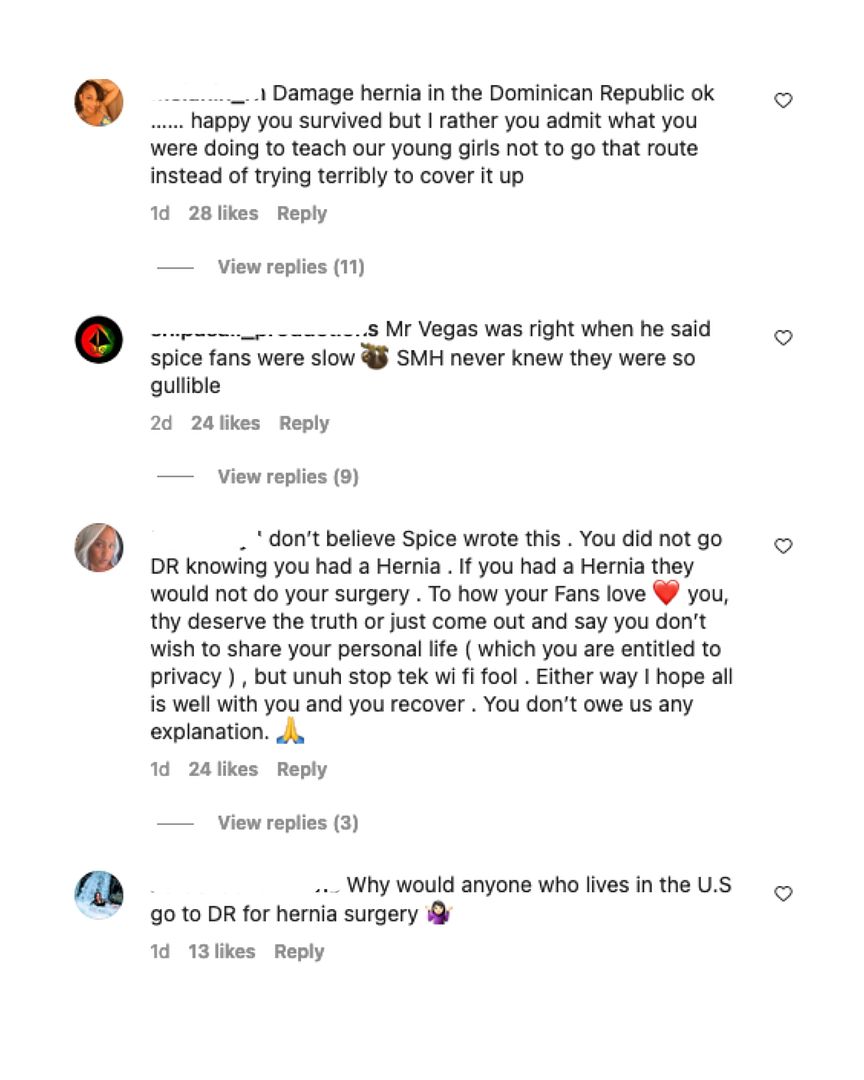 Before her health scare, Spice shared with her fans that she was taking a social media break because she was "tired of being their only target for clout and click bait." Some people believe she put that post up to cover up the fact that she'd be absent from social media due to surgery.
"I'll be off of Instagram for a while, I'm tired of being their only target for clout and click bait," she wrote. "Let's see if they're still gonna talk about 'Only Me'. I refuse to answer to the noise they creating to gain my attention. Every morning I wake up to something else. 'I fight so hard to be where I'm now getting a fight for' MERRY CHRISTMAS EVERYONE AND HAPPY NEW YEAR WHEN IT COMES Besties I love you all so much. Emancipated Album link in my bio continue to run it up #tapemeasure #croptop #ClapClap #SameMouth #NuffManName #BigBig #BakeAman #PopOff #HateHim"
Regardless of what procedure she had done, we're glad she's healing. Hopefully, she has a speedy recovery!
Photo: Spice's IG
​ ​
​ ​ ​