'Black Love' Star Ray Singleton Reveals His Wife Ros Singleton Passed Away Peacefully After Battle With Brain Cancer
​
Nov 17 | by _YBF
​ ​ ​ ​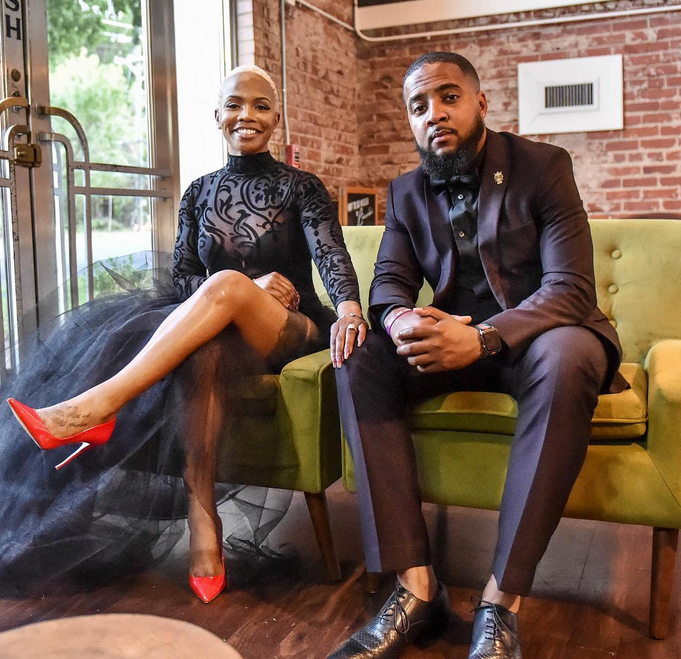 In extremely sad news, Ray Singleton, who appeared on "Black Love," has revealed his wife Roslyn "Ros" Singleton, who captured the hearts of millions, passed away peacefully following a battle with brain cancer. Details inside…
Ray and Roslyn Singleton captured the hearts of millions through social media posts filled with love and music as they fought the biggest battle of their lives.
Just weeks before their first wedding anniversary, Roslyn Singleton, a Navy veteran, was diagnosed with stage 4 brain cancer. Ros was first diagnosed with stage three brain cancer in 2013, years before she met her husband, Ray Singleton. After being in remission for six years, cancer returned in 2019, except this time she had her husband by her side to help her through it.
In 2020, a video of Ray serenading Roslyn before surgery went viral. And ever since, they have been sprinkling love and light on our timelines as they fought Ros' cancer diagnosis. He would often sing to her before her doctors' appointments and surgeries.
The love they have for one another was undeniable, and people loved seeing them together.
The couple appeared on the "Ellen DeGeneres Show," which led to Ray auditioning for "America's Got Talent." Peep his performance below:
They also appeared on OWN's "Black Love" to share their incredible love story:
Whew! This clip has us tearing up.
After putting up one hell of a fight (which included four brain surgeries), Ros earned her wings. She passed away peacefully while sleeping in her home, as she wished. She was 39.
Ray shared the news of his wife's transition on Instagram, writing, "WELL DONE!! Our wife earned her wings yesterday while peacefully sleeping right at home where she wanted to be. This road ahead is going to be INCREDIBLY long & difficult! She taught us all SOMETHING…She's where we're all trying to get one day so no need to be sad! Now we celebrate her legacy, her impact, her story & HER SPIRIT! She will LIVE FOREVER!! #LongLiveRos #FuckCancer"
One thing is for certain, he now has a guardian angel for the rest of his time here on earth. As he mentioned in the caption, it'll be a long and difficult road ahead of him, but she left behind tons of love and lessons and that he can lean on when he needs strength.
In another post:
"You really snuck up outta here dawg, just went to sleep..sneakkyyyy! You did it your way Champ! #LongLiveRos," he wrote.
Recently, Ray began recording their conversations, and she had a message for everyone:
"F*ck cancer," she said. "I'm alive. I don't feel any pain and I've learn how the difference of pain and pressure. This is just pressure," she said. Take a listen above.
A few days before her passing, Ray shared a video of Ros being honored with the Veteran Recognition Pin from Pruitt Health Hospice:
Check out a few touching posts below:
Former "Real Housewives of Atlanta" star Cynthia Bailey took to Instagram to pay tribute to Ros:
"i meet a lot of people but every now & then God puts you in the presence of greatness," Cynthia wrote. "From the moment i met #rozsingleton it was love at first sight. i am so blessed & honored to have had the opportunity to spend some time & connect with your funny, strong beautiful queen @willie_qool. i will never forget our conversations & the gems that she took the time to give me. the love you two shared was so magical to watch. you honored your queen til the very end. respect. i am deeply sorry for your loss. my heart goes out to you and your family. Queen Roz will be truly missed. 1/16/1983-11/15/2022"
Below are a few clips of Mr. & Mrs. Singleton's television appearances:
Wow. Pure, unconditional Black Love. We pray Ray and their family find peace that she's no longer suffering. God Bless.
Photos: Ray's IG
​ ​
​ ​ ​