Shanquella Robinson Laid To Rest After FBI Launches Investigation Into Her Death, 'Friends' Allegedly Stole Thousands Of Dollars From Her
​
Nov 21 | by _YBF
​ ​ ​ ​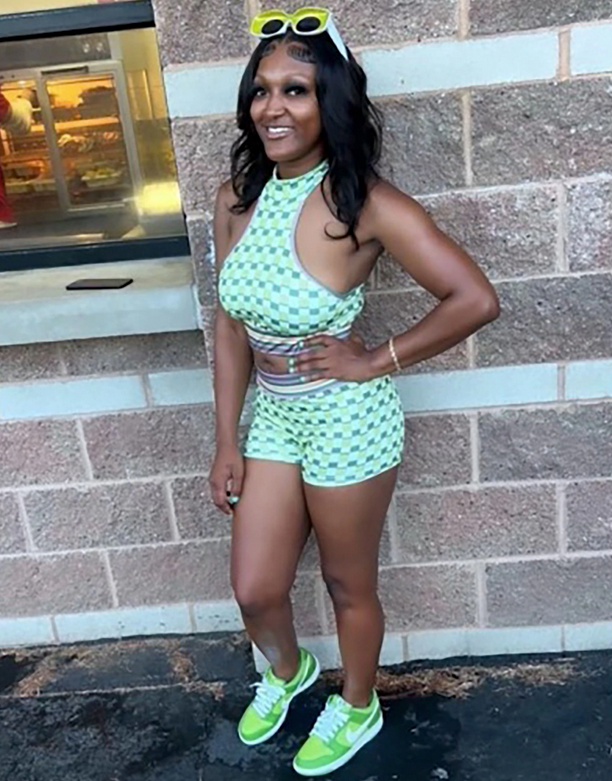 Shanquella Robinson was laid to rest in North Carolina following an announcement that the FBI is now investigating her mysterious death in Mexico. As folks continue to speculate about what happened to the young businesswoman, there are rumors that the "friends" she went to Mexico with stole $10,000 from her. Details inside…
The family of Shanquella Robinson, a 25-year-old businesswoman, is still seeking answers more than two weeks after her mysterious death in Mexico.
On October 28th, Shanquella traveled from Charlotte, NC, to a luxury villa in Cabo, Mexico, with six friends to celebrate one of their birthdays. Sadly, Shanquella was found dead the next day.
The FBI Charlotte Field Office confirmed to CNN in an email that they have opened an investigation into Shanquella's death. No charges have been announced (as of the time of this post), and authorities have not released the names of her friends.
In a statement to WBTV, the FBI said that they have "opened an investigation in the death of Charlotte resident, Shanquella Robinson in Cabo San Lucas, Mexico, on or about October 29, 2022. Due to the ongoing investigation, we have no further comment."
Mexican authorities are also investigating the death as a "femicide." The State Attorney General's Office of Baja California Sur said that "an investigation was initiated for femicide," which is a hate crime in which women are killed due to their gender.
The cause of death, according to a copy of her death certificate obtained by WBTV, was "severe spinal cord injury and atlas luxation," which is instability or excessive movement in the uppermost neck vertebrae.
According to the document, Shanquella was discovered unconscious in the living room of the rental home on October 29th. Her death was classified as "accidental or violent," with the approximate time between injury and death being 15 minutes. When the friends returned to the United States, they told Shanquella's family that she died from alcohol poisoning, which they now know is not the truth.
Over the weekend, a new video surfaced of Shaquella joking with friends before her death. According to RadarOnline, the video was taken at Fundadores Beach Club in San José del Cabo.
"It don't take that long to get naked," Shanquella is heard saying in the video. "Where y'all at?"
Watch the clip below:
As news of her death circulated online, a video posted online appeared to show a physical altercation between Shanquella and another person inside a room as others looked on and recorded on their cellphones. A man recording the altercation is heard questioning Shanquella, saying, "Quella, can you at least fight back?"
It's unclear when the video was taken or if it depicts the moment she died. A representative for Villa Linda 32, where the group was staying, told WJZY that the concierge contacted a doctor, who attempted, but failed to revive Shanquella. She was declared dead at 3pm local time.
Shanquella's family wants answers to get to the bottom of what happened to their loved one on the night of her death.
As they await results from the investigation, Shanquella was laid to rest over the weekend.
Hundreds of people have gathered to honor Shanquella Robinson #charlotte #celebrationoflife #shanquellarobinson @wcnc pic.twitter.com/fhD7wZVV3A

— Jesse Pierre (@JessePierre_) November 19, 2022
Many supporters, as well as Shanquella's friends and family, said their final goodbyes to the North Carolina native on Saturday. A horse-drawn carriage transported Shanquella to Macedonia Baptist Church in Charlotte, NC.
VIDEO: Rose petals are laid as horse drawn carriage carries the slain body of Shanquella Robinson, a black woman who was attacked and murdered by her "friends" in Mexico

Shanquella Robinson Funeral #shanquellarobinson #shanquellarobinsonfuneral #JusticeForShanquellaRobinson pic.twitter.com/vdrOVbdj6z

— Sir Maejor (@sirmaejor) November 19, 2022
"We came to ensure there is enough people putting pressure on the entire system to do what is necessary to get justice for this woman," said activist Tamika Mallory. "Losing a loved one in the heinous way in which has happened to Shanquella, there will probably never be peace for them," she said.
"But there cannot just be an open situation. It has to be closed with truth and it has to be that there is accountability for those that are responsible for her death," she added.
Shanquella's family set up a GoFundMe page to help with funeral and legal expenses. So far, the family has raised more than $350,000, with NBA star Kyrie Irving donating $65,000 of that total: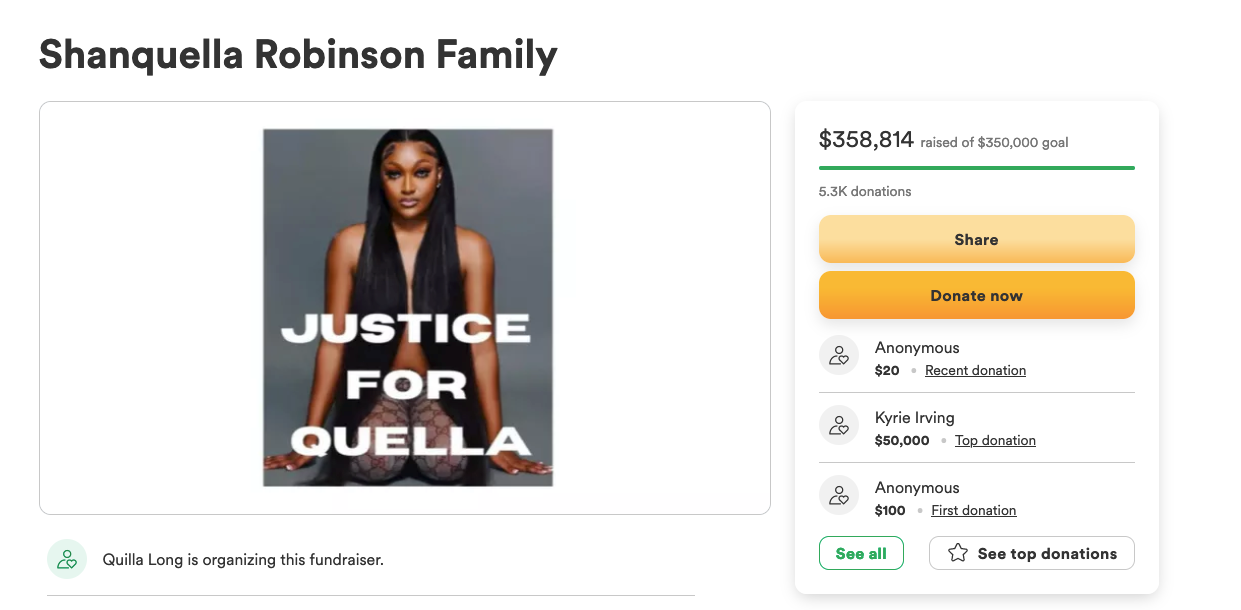 Other contributors included businessman John Legere, author/entrepreneur Grant Cardone, and NBA player Kemba Walker:
You can donate here.
As the FBI and Mexican authorities investigate her death, rumors about what led up to her murder are circulating online.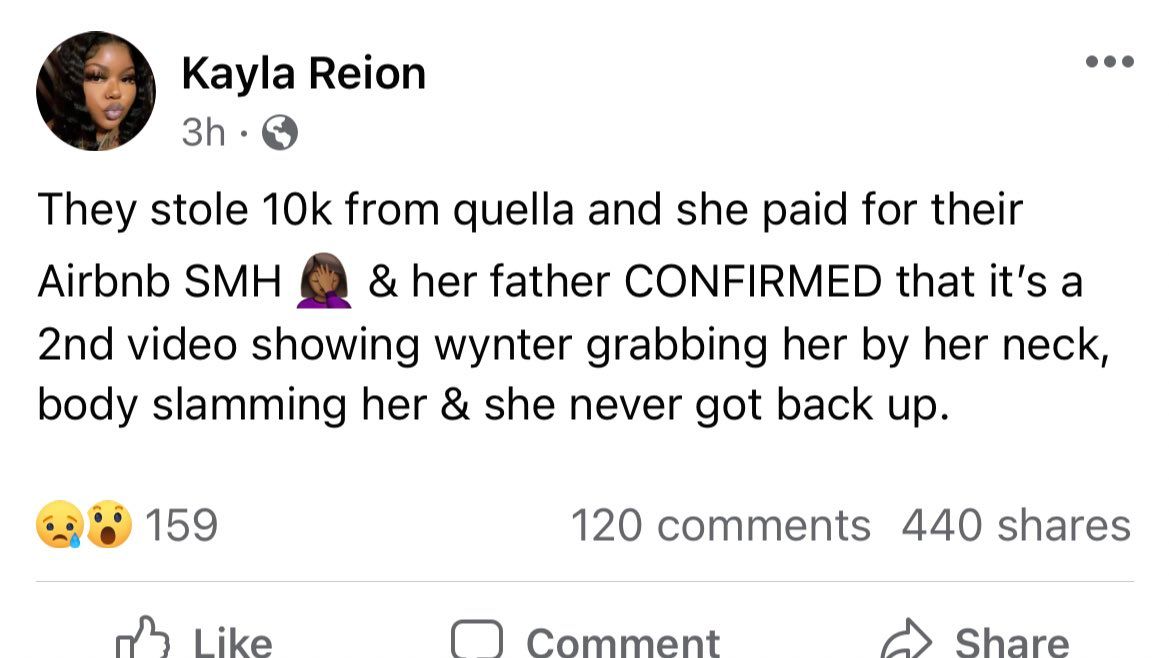 A woman, allegedly one of Shanquella's friends who did not go on the trip, took to Facebook with additional details. The woman made a FB status alleging the people she went to Mexico with stoled $10,000 from her. Furthermore, the woman claims that Shanquella is the one who paid for their AirBnB villa.
"They stole 10k from quella and she paid for their Airbnb SMH & her father CONFIRMED that it's a 2nd video showing wynter [one of the friends on the trip] grabbing her by her neck body slamming her & she never got back up," the woman wrote.
The woman's accusations have not been confirmed.
We're sending prayers that Shanquella's family are able to find out what really happened to their daughter and get justice for her untimely death!
Photo: Shanquella's Family
​ ​
​ ​ ​