R. Kelly Releases Surprise 'I Admit It' Album While In Prison For Federal Sex Crimes, Sony Rep Says It's A 'Bootleg'
​
Dec 09 | by _YBF
​ ​ ​ ​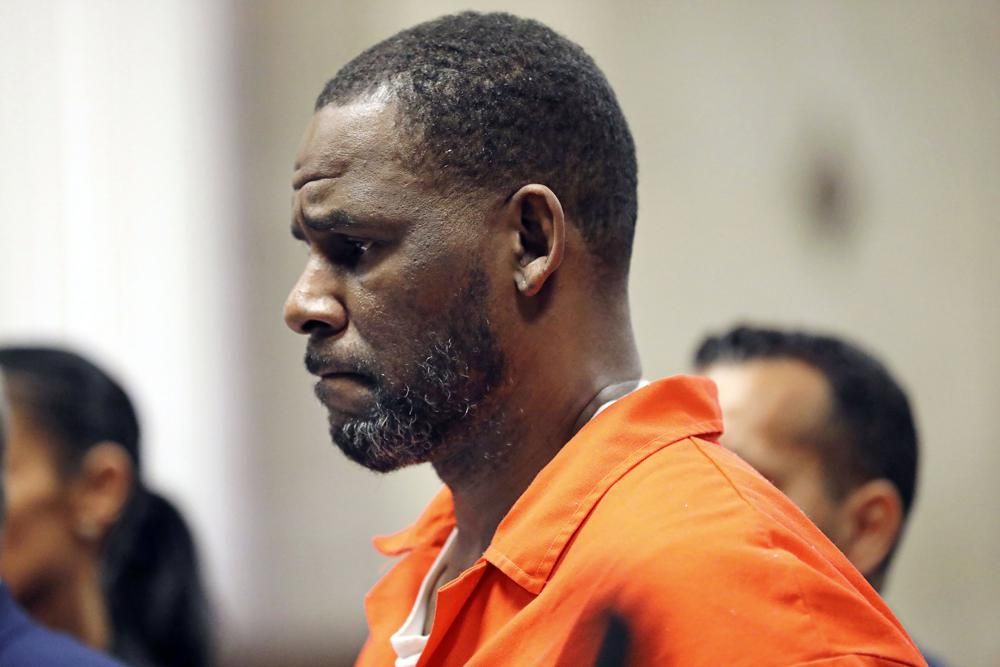 What in the "Trapped In The Closet" is going on? R. Kelly just released a new album that features 13 new tracks, titled I Admit It. And the song titles are insane. A rep for Sony claims the album is a bootleg, not an official release. Deets inside…
Well, we definitely didn't see this on our Bingo Card to wrap up 2022.
While serving time in federal prison, R. Kelly has released a new project titled, I Admit It, available on Spotify and Apple Music, which features lyrics that address the embattled singer's sex crime allegations (and convictions).
The 13-album LP also features some wild titles like "Freaky Sensation," "Good Old Days," and "I Admit It" Parts 1-3. He's definitely serving up "Trapped In The Closet" musical vibes. You may recall that the disgraced singer released all of the parts in a 19-minute track titled "I Admit It" on Soundcloud in July 2018.
On the tracks, he professed his love for late R&B singer Aaliyah (whom he married when she was underage), he revealed he was sexually abused as a child, how he was used by shady managers, and he opened up about spilling tea to former daytime talk show host, Wendy Williams, as well as many other jaw-dropping confessions.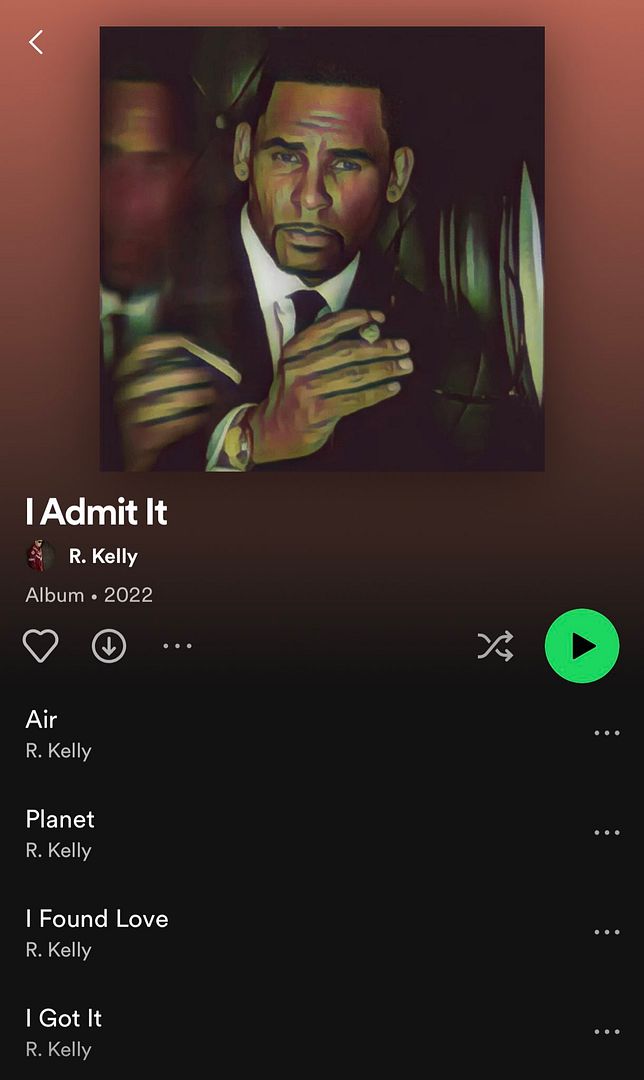 He admitted to sleeping with fans, sexing another man's woman at the Ritz Carlton Hotel, and having sex with his girlfriend's friend, although he didn't mention which girlfriend.The 55-year-old singer even sang, "How they going to say I don't respect these women when all I've done is represent?"
The "I Believe I Can Fly" singer admitted he used to "f*ck with both older and younger ladies."
"But tell me how they call it pedophile because of that sh*t, that's crazy," he sang. "You may have your opinions. Entitled to your opinions. But really, am I supposed to go to jail or lose my career because of your opinions?"
Sir, it's not opinions. You were charged and convicted of three counts of producing child pornography and three counts of enticing a minor to engage in sexual activity during his federal trial in Chicago. The R&B crooner will be sentenced on February 23, 2023.
The conviction in Chicago came after a federal judge in New York sentenced R. Kelly to 30 years in prison for racketeering and sex trafficking. He won't be eligible for release until he is around 80.
Comedian Deon Cole took to Instagram to let his comedian friends know there's new material out here for their next comedy gig:
"Sooooo R.kelly just drop a new album from jail. COMEDIANS, ……get on your mark, get set…and GOOOOOOOOO," Deion captioned a screenshot of his album cover on Apple Music.
It's odd the album appeared on Spotify since the streaming platform decided to stop promoting his music back in 2018 due to the "sex cult" allegations.
A rep for Sony Music told Variety that the I Admit It album is an unofficial release (aka a "bootleg"), even though the copyright line on the album reads "Legacy Recordings," which is Sony Music's catalog division. The rep
Jennifer Bonjean, an attorney for R. Kelly, confirmed the singer's camp is not behind the album release and that he "is having intellectual property stolen from him." It's unclear how the album was released and who released it.
Thoughts?
Photos: Antonio Perez/Chicago Tribune via AP, Pool, File
​ ​
​ ​ ​