STILL OBSESSED? Future Appears To Take Another Shot At Ex-Ciara & Has The Audacity To Mention FLOTUS Michelle Obama In Snippet
​
Jan 19 | by _YBF
​ ​ ​ ​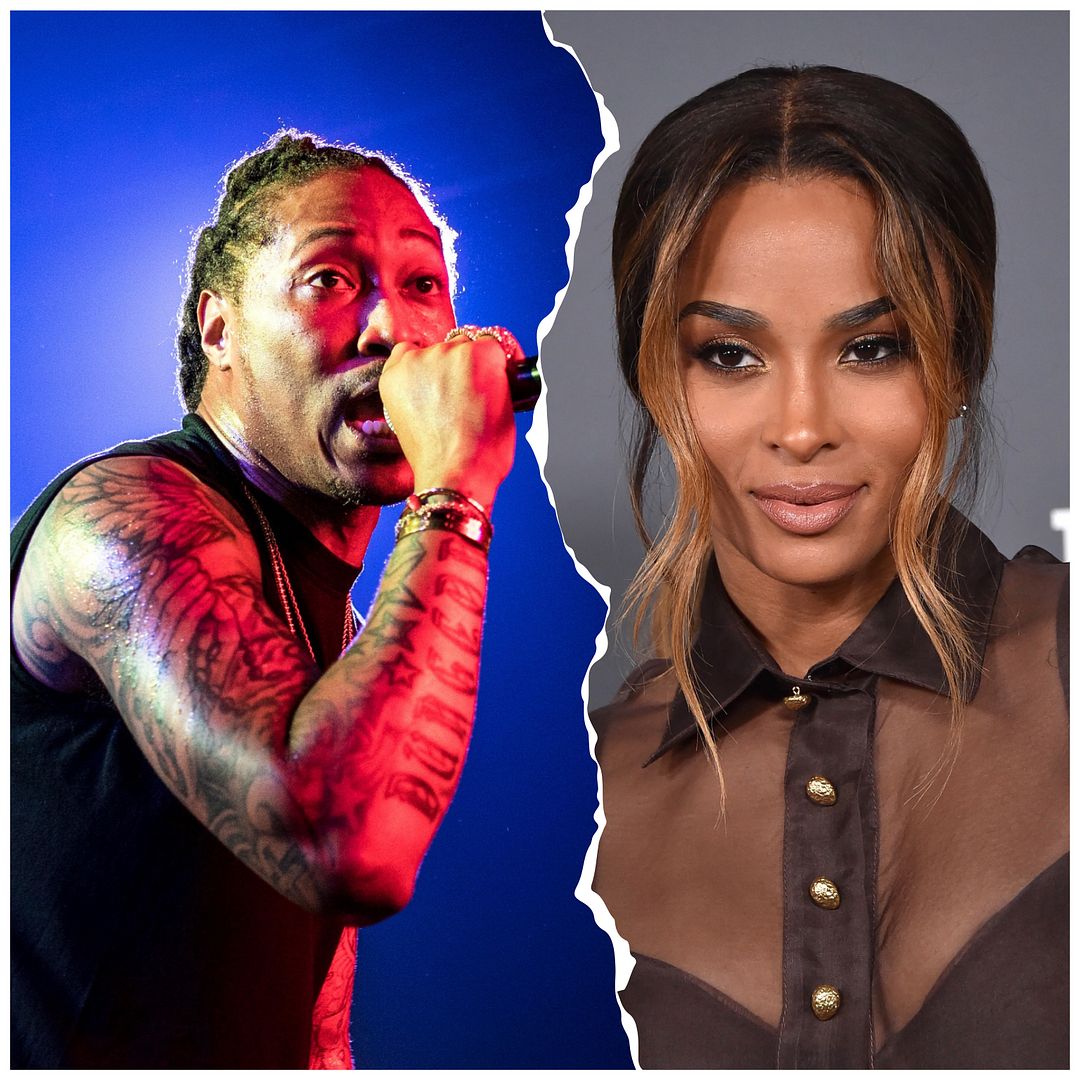 Chile, Future is still firing shots at his ex-Ciara on wax. Not only that, he has the audacity to name drop Forever First Lady Michelle Obama in a new snippet that recently surfaced online. Take a listen inside…
As the saying goes, "a hit dog will holla." And that's what one rapper, who seemingly can't get over his ex, is doing. It's very clear that the obsession is real.
On a new track that features Lil Durk, it appears Future is firing shots at his son's mother, Ciara, again. A snippet from the track has been circulating social media, causing a firestorm of reactions.
Not only does he diss his ex-fiancée, he also has the audacity to name drop Forever First Lady Michelle Obama.
On the track, the Atlanta native raps:
"Soon as I trap out, I go hit the dealer/Soon as I sell out, I go hit the jeweler/You know I hit it, she's draped in designer/If I get a call from Michelle Obama/F*cking that cougar same age as my mama/F*ck all that bullsh*t go F*ck on Ciara/7 6 deuce when it come out the barrel/ I took a shot at your wife Halle Berry."
Take a listen below (if you can stand it):
New Future × Lil Durk Song Snippet leaked he Disses his Ex- Ciara , Mentions Former First Lady Michelle Obama & Durk is a possible Feature Dissing Gunna Snitching

Drop or keep this COLLAB? pic.twitter.com/Oe0a5hz3NS

— Raphouse TV (RHTV) Backup (@raphousetv7) January 17, 2023
By the way, the snippet surfaced on Mrs. Obama's 59th birthday.
The people would like to know why Ciara's name STILL in his mouth? She's happily married to NFL quarterback Russell Wilson, who is the stepfather of her son Future Zahir Wilburn (whom she shares with Future) and the father of their two children, Sienna and Win. She has moved on and is HAPPY. Yet, this man can't seem to get her off his mind.
Peep some reactions to Future's diss below:
leave that woman alone . pic.twitter.com/deNTGlgjUl

— No one (@daniele_natacha) January 17, 2023
Damn that nigga still hurt niggas be more emotional than women now

— QU33N TQ (@tq_qu33n) January 18, 2023
Ciara puzzy must be Thanksgiving Dinner the way Future always come back for a plate.

— StreetJusticeGang (@NFT_Justice2022) January 18, 2023
He's so obsessed with ciara

— ✫BP✫ (@BPDXTCXMPUTER) January 18, 2023
Russel Wilson seeing the millionth snippet of future saying he still fucking his wife pic.twitter.com/ZUMvDoLlIf

— YBWBud (@YbwBud) January 18, 2023
A few months ago, rapper Real Boston Richey dropped a new song titled "Bullseye 2," which features Future. And guess what? He dropped a subliminal that sparked speculation about whether he's referring to his ex. On the track, he seemingly insinuated that he's still having sex with Ciara.
"And I still smash on C/I got 2 fifth on me/Like the quarterback of the Chiefs," he rapped.
Boy, BYE.
Take a listen below:
Future Mentions his Ex Ciara in New Song pic.twitter.com/MVxjUjfOxY

— Raphousetv (RHTV) (@raphousetv2) August 27, 2022
*cues up Mariah Carey's "Obsessed"*
Ciara and Future began dating in 2012 and got engaged in October 2013. Three months after the birth of their son, Future Zahir, in May 2014, the couple's relationship soured after the toxic rapper was accused of cheating on CiCi.
Also...
Durks part- pic.twitter.com/MuqZkDe8Eb

— Raphouse TV (RHTV) Backup (@raphousetv7) January 17, 2023
Here's a snippet from Lil Durk's verse on Future's track where he seemingly fires shots at rapper Gunna, who was recently released from jail after after pleading guilty in a RICO case.
Thoughts?
Photos: stock_photo_world/DFree/Shutterstock
​ ​
​ ​ ​