TJ HOLMES AFFAIR: Suspended 'GM3' Host Accused Of Having Sexual Relations With 24-Year-Old Subordinate In His Office While Married + Is A Lawsuit In The Works?
​
Jan 20 | by _YBF
​ ​ ​ ​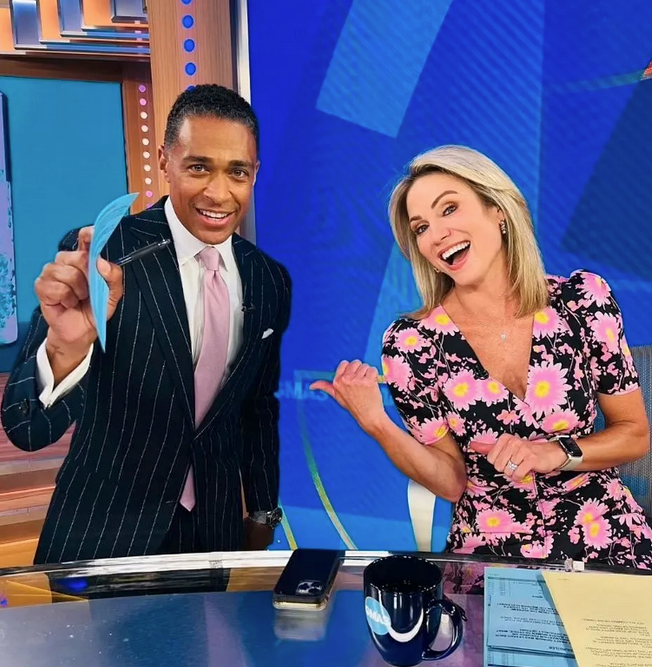 The TJ Holmes affair drama just escalated. New reports allege the suspended "GM3" host had sexual relations with a much younger subordinate a few years ago while he was still married. Details on the new affair, as well as reports that TJ and his former co-host Amy Robach may sue ABC, are inside...
Amy Robach wasn't the only one TJ Holmes was having sex on the job with...literally.
Embattled "GMA3" co-host TJ Holmes reportedly had sex with a much younger subordinate while on the job. Chile…
TJ had a long relationship with Jasmin Pettaway, a 24-year-old script coordinator, in 2015, according to a source who spoke to DailyMail, while the suspended "GMA 3" co-host was still legally married to his now-ex-wife, Marilee Fiebig. A source reportedly close to Jasmin is speaking out about how the TV personality preyed on her friend.
"He was a predator who took full advantage of his position, and he was reckless," said a source who knew Jasmin well at the time. "It was Jasmin's first real job in television, and it was a big deal for her. She was looking for a mentor and she reached out to several people. T.J was someone who was responsive, but he absolutely abused the position of trust," the source said.
The alleged insider claimed that Jasmin and TJ, who joined ABC News in September 2014, frequently worked the same shifts. Apparently, the first time Jasmin and TJ had sex, they were in his office and it happened hours before he was set to go on air.
"Holmes was someone who would grab drinks and he and Jasmin started doing that," the source shared. "You must remember he was a correspondent at the time and he's taking time to speak to her about work or whatever. I don't know how long that had been going on before it got sexual, but I do know the first time it did was in his office, and he was about to go on air in a couple of hours."
Whoa.
"They had sex and I know she was confused afterwards as to what it meant," the source continued. "That kind of 'Did that just really happen?' feeling. I mean that's pretty risky behavior on his part."
On one occasion, TJ allegedly "got handsy" with Jasmin in public after a few drinks.
"He just didn't seem to care. You know he's wearing his ring. He has a wife, he has a relatively high-profile job, but he wasn't acting like he was concerned about either of those things at the time."
It's alleged TJ and Jasmin's sexual relationship lasted for several months before it "fizzled out," according to the source.
"Jasmin was a beautiful girl and he had it all on his terms," the source said. "He was interested and then he wasn't. This was a young woman, starting out in a difficult industry, looking for role models and mentors and she got T.J. No-one talked about abuse of power back then, but stuff happened."
After working for ABC in New York for two years as a segment producer for GMA, Jasmin returned to her native Cleveland in late 2016 and joined the network's local affiliate.
Today, she is a married woman who founded the digital women's lifestyle brand Lemon-Love and an accomplished casting producer for ITV America.
An ABC source told Page Six that "there is already an internal investigation underway into if anything happened between T.J. and Jasmin Pettaway."
Jasmin Pettaway was not the only female subordinate that TJ made unwanted advances on, according to multiple sources, who also claim that a young network intern described being "stressed" and "freaked out" by his unwanted advances.
At least two other employees, including married producer Natasha Singh, were reportedly involved in romantic relationships with TJ after the network launched an investigation into the nature of the on-air coworkers' relationship.
TJ's problematic behavior at work first made headlines in November 2022, when his months-long affair with his married "GMA3" co-anchor, Amy Robach, was made public.
"That's who he was," the source continued. "Did he ever want to be professional when it came to Jasmin or just spoil the fruits he'd been given? I don't know. I just know he was always looking to be the guy with the swagger. He didn't seem to care that he was married or that he could be risking his job."
In 2016, TJ began a three-year relationship with GMA producer Natasha Singh, 37. She was married to film producer Garrett Braren at the time, whose credits include Crouching Tiger, Hidden Dragon: Sword of Destiny. She was also Amy's close friend.
In fact, Amy was the one who helped TJ save his marriage after his wife, Marilee Feibig, 44, discovered his infidelity with Natasha.
SMH!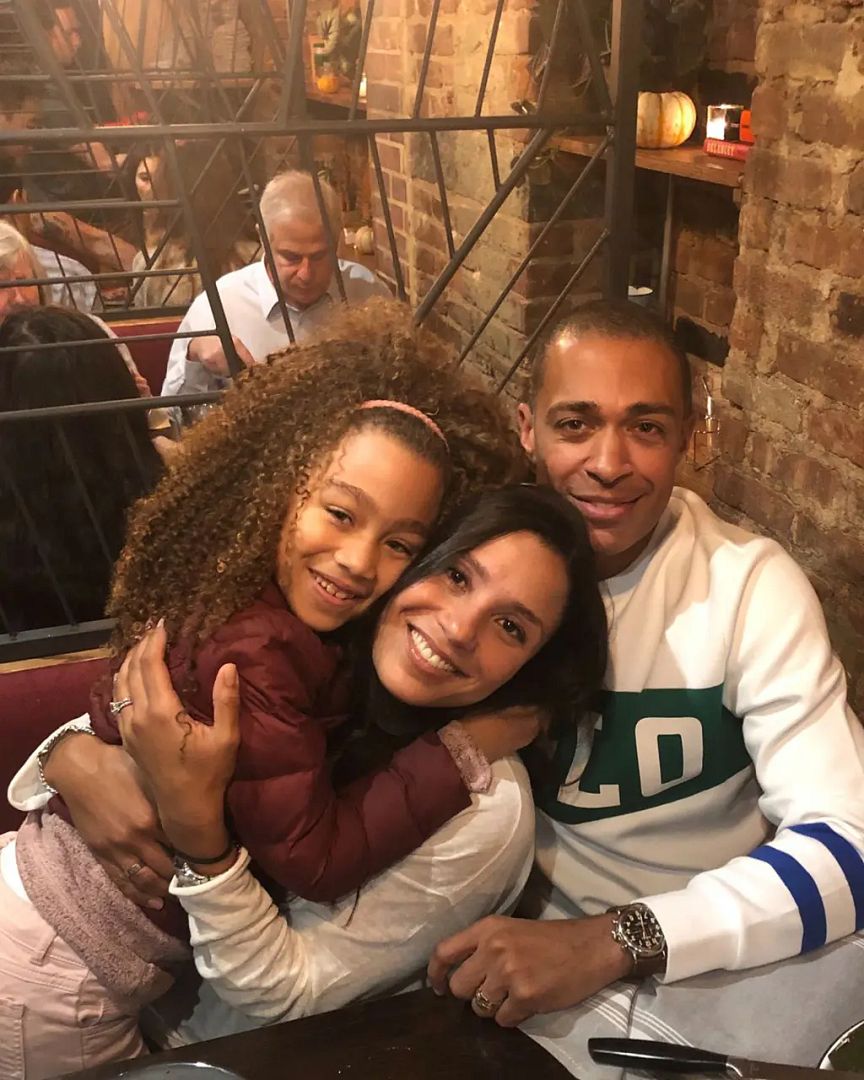 The revelation of TJ and Amy's affair caused both of their 12-year marriages to end. Shortly after Christmas, TJ's wife, Marilee, filed for divorce. Amy's divorce from her husband, former "Melrose Place" actor Andrew Shue, is said to be almost complete.
According to sources, TJ and Amy's return to "GM3" is unlikely, although, they have not been "terminated" as of yet. You'll recall, they were pulled off air in late 2022.
According to TMZ, the "Good Morning America" anchors have lawyered up and are planning to sue ABC if and when they are fired.
Sources initially claimed that the network had no intention of disciplining the two because the scandal was expected to boost ratings; however, TJ and Amy were abruptly removed from the air in early December with no explanation.
Sources told TMZ that TJ and Amy have hired powerhouse attorneys, Eric George and Andrew Brettler, respectively.
There are also rumors circulating that TJ and Amy plan to marry. We shall see…
Photos: Instagram
​ ​
​ ​ ​