Rich Dollaz's Daughter Arrested For Allegedly Shooting At Her Child's Father (Against Whom She Has A Restraining Order) After He Arrives At Her Job
​
Jan 26 | by _YBF
​ ​ ​ ​
Ashley Trowers, the daughter of "Love & Hip Hop New York" star Rich Dollaz, was arrested in Memphis after she fired two shots at her child's father. Apparently, her ex and another man pulled up on her on her first day at her new job. However, her child's father shouldn't be anywhere near her since she has a restraining order against him. Details inside…
"If f*** around and find out" was a person.
Ashley Trowers, the daughter of "Love & Hip Hop New York" star Rich Dollaz, was recently arrested in Memphis, TN, for allegedly shooting at her child's father on Tuesday morning (January 24th), according to TMZ.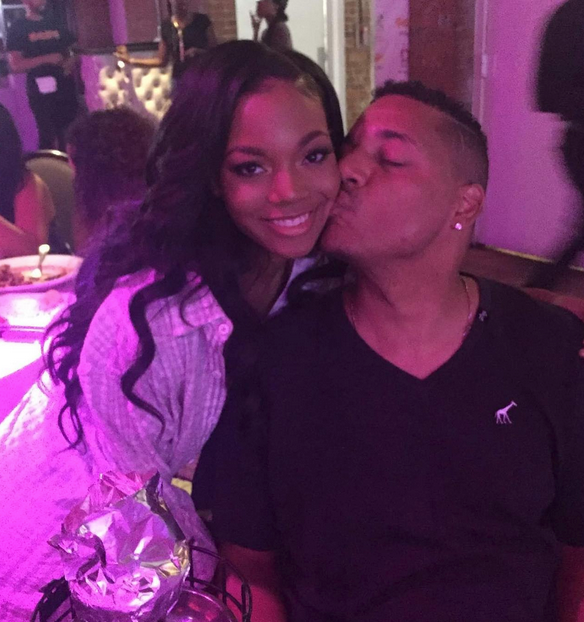 While we don't condone violence, we do support women protecting themselves, especially with rising statistics that involve men killing their partners and ex-partners.
Apparently, Ashley had just shown up for her first day at her new job as a security guard at a Kroger gas station. Her child's father, Demiah Tatum, and another man, Mykel Yates, reportedly approached her in a Cadillac ATS. The young mother, who has a restraining order against her child's father, was immediately alarmed when she saw him and surprised that he knew where she worked because it was her first day on the job.
Scared that they were going to hurt her, Ashley tried to flee the escalating situation, but the two men caught up with her. She told the cops that she thought she saw someone in the car reach for a gun, so she fired off two shots that struck the vehicle. She then called the police.
An hour later, her ex-boyfriend's friend, Mykel, came back to the scene without Demiah and told the cops they were just trying to give her some money. Umm…you couldn't call her first and decide on a meeting place to give her the money?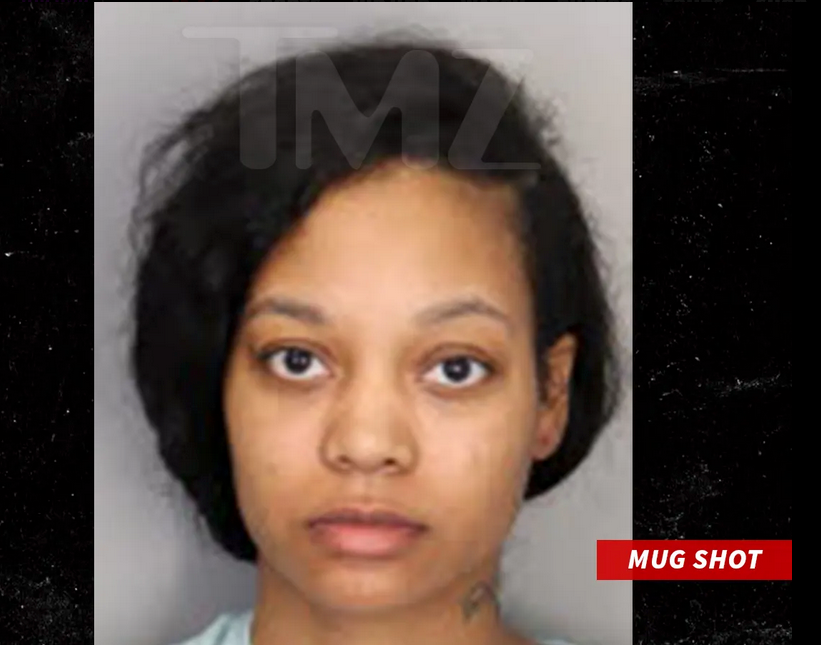 Unfortunately, Ashley was arrested for aggravated assault and taken to the Shelby County Jail before being released on her own recognizance later that day. There was no mention of her child's father being arrested for violating her restraining order.
A few years ago, Ashley's mom, Miracle Kaye Hall, was caught up in criminal drama. In March 2018, Miracle was arrested and charged with domestic violence - aggravated assault after she allegedly shot her husband.
Miracle hired attorney Michael Sterling, the husband of former "Real Housewives of Atlanta" star Eva Marcille, and she beat the case.
We hope Ashley will receive the same outcome. That man had no business at her job, let alone being anywhere near her since she had a restraining order against him.
By the way, Rich has been arrested several times for unpaid child support and more.
Photo: Ashley's IG/TMZ via Shelby County Jail

​ ​
​ ​ ​