'RHOA' Star Drew Sidora & Ralph Pittman's Dueling Divorce Docs: A Messy Breakup Involving Cheating Scandals & Custody Battle
​
Mar 02 | by _YBF
​ ​ ​ ​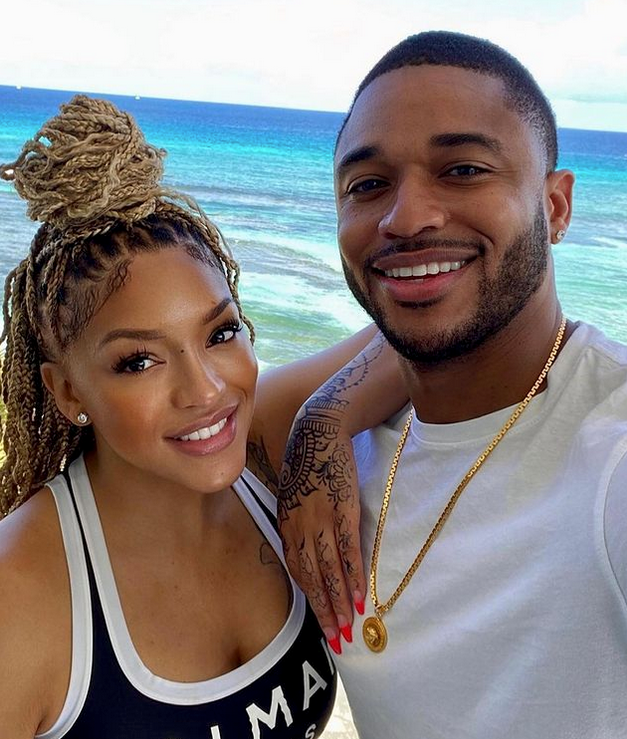 "The Real Housewives of Atlanta" star Drew Sidora and her husband Ralph Pittman are headed for a nasty divorce, and the details are spilling out. Now, as they go through a "dueling" divorce, with both parties filing within an hour of each other, accusations of cheating and financial issues have emerged. Keep reading to find out more about the drama unfolding...
Oh boy, it looks like there's more drama in the world of "Real Housewives of Atlanta." This time, it involves Drew Sidora and her husband of nearly 10 years, Ralph Pittman. The couple has reportedly filed for divorce, and it's not looking like it's going to be a peaceful separation.
According to TMZ, Drew filed for divorce just 61 minutes before Ralph did, making it clear that neither of them was willing to back down in this messy breakup. And things are only getting messier from there. It's a race to the finish line of divorce court!
But that's not even the juicy part.
In her petition, Drew accuses Ralph of cheating on her, which, if true, could explain why he's so eager to get out of the marriage. She also reserves the right to add additional grounds for divorce if they can't come to an amicable settlement. It looks like things are about to get really ugly.
In his petition, Ralph doesn't mention anything about infidelity, but he does want joint physical and legal custody of their two children, a 7-year-old son, Machai, and a 5-year-old daughter, Aniya. Drew has another child from a previous relationship.
He's not interested in paying spousal support either, claiming that Drew makes enough money from her job on the reality TV show to support herself. Ralph even goes as far as to say that Drew hasn't made any financial contributions to the household for the majority of their partnership.
But that's not all.
Ralph is also calling dibs on his Porsche Taycan and his 2018 Cadillac, leaving Drew to be responsible for her own 2021 Cadillac. It's unclear what will happen to their house, but it's safe to say that this divorce is going to be messy.
For those who have been following their relationship on "Real Housewives of Atlanta," this may not come as a surprise. Drew and Ralph have had their fair share of ups and downs on the show, including accusations of infidelity and disagreements over family involvement. Ralph has also disappeared from the household on several occasions, some of which were captured on camera.
The couple still has photos together up on their Instagram accounts. We noticed Drew edited the caption on the birthday post she put up for in January hours ago. The caption reads, "Your companionship means the world to me & when I look into your eyes, my heart still melts. Thank you for being YOU. Happy 40th birthday."
It looks like there's no hope for reconciliation between Drew and Ralph, which is a shame for their children. But sometimes, it's better to end things and move on, especially if it means being happier and healthier in the long run. We'll just have to wait and see how this messy divorce plays out in court.
EXTRAS:
1. DaBaby is being sued after he allegedly attacked a man inside a Marriott Hotel in Beverly Hills back in December 2019. STORY
2. A sound engineer has accused Travis Scott of flipping him the bird and punching him in the head, which led him to being hospitalized. STORY
3. Watch out! Ford Motor Co. has applied for a patent that allows automaker to repossess cars remotely. STORY
Photo: Ralph's IG
​ ​
​ ​ ​