Mo'Nique Sheds Light On Outgrowing The Desire For An Open Marriage With Her Husband
​
Mar 09 | by _YBF
​ ​ ​ ​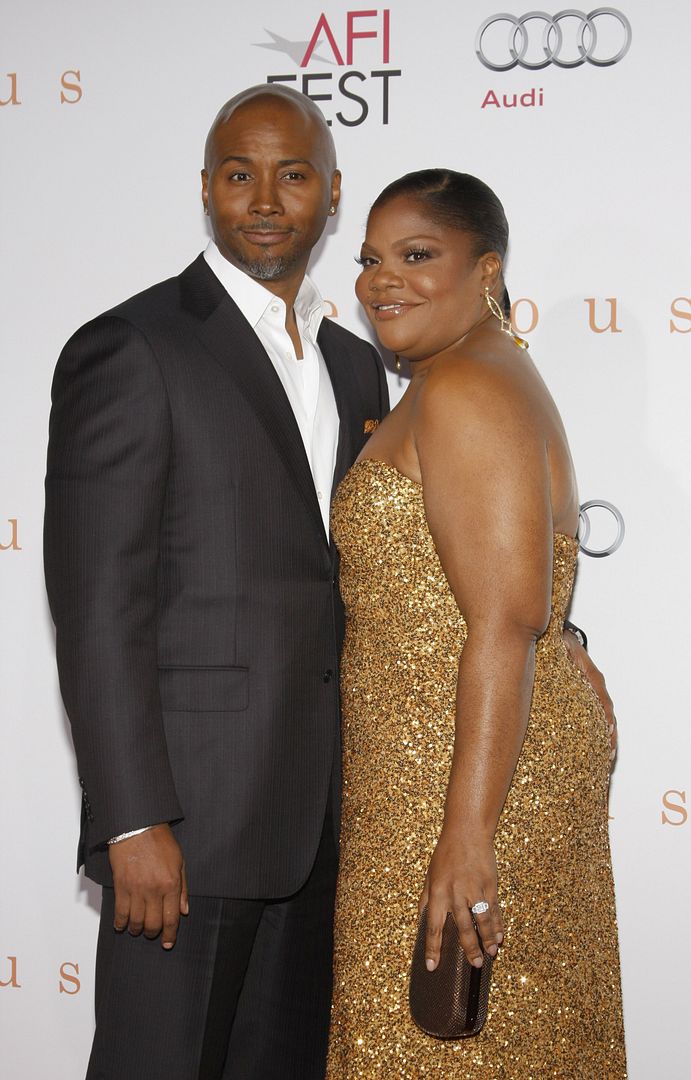 Comedienne Mo'Nique has opened up about her decision to reevaluate the open marriage arrangement with her husband and manager, Sidney Hicks, in a new interview. Find out what the Oscar winner said about the evolution of her marriage, forgiving Lee Daniels, Netflix, and more inside…
2023 is starting off as a great year for comedienne Mo'Nique.
Before her Netflix comedy special premieres in April, Mo'Nique is opening up about her decision to reevaluate the open marriage arrangement with her husband and manager, Sidney Hicks.
In a comprehensive interview with The Hollywood Reporter, the Oscar winner discussed her relationship with Sidney, with whom she has 17-year-old twin sons, emphasizing their strong bond as a couple.
Previously, Mo'Nique and Sidney had been candid about their open marriage on their joint podcast called, "Mo'Nique & Sidney's Open Relationship." Although it was initially Mo's idea to have an open marriage, she has since outgrown the desire for such an arrangement. She said both of them have since reduced their extramarital activities.
The Hollywood actress attributes this change to the realization of her inner strength as life events unfolded. She acknowledges that her husband's unwavering love and support, even during her lowest moments, were worth more to her than fleeting physical encounters. Thus, she has outgrown her previous desire for casual encounters.
"Life began to happen," she shared. "I began to see a strength I had never seen before. He loved me at my worst. I didn't want to sacrifice that just for a lay. So I grew out of that."
The 55-year-old entertainer praised her husband as "the best manager" she has ever had and disclosed that they are nearly inseparable.
The couple first disclosed their open marriage in an interview with ESSENCE in 2006, and she revisited the subject during an episode of their podcast in 2016. She commented that the concept was not widely understood at the time and everyone had something to say about it.
As for her drama with Netflix, the Precious star stated that both parties engaged their respective legal representatives and participated in mediation. As a result, they were able to reach an amicable resolution that satisfied everyone involved
"We sat down with our attorneys, they had their attorneys, you go to mediation, and we were able to come up with something that everybody was good with. I think when adults come together in the room and sit down and have a reasonable conversation and a logical conversation, you work things out."
It seems Mo's husband was responsible for reuniting Mo and famed filmmaker Lee Daniels. You'll recall, Mo and Lee publicly reconciled around this time last year after over a decade of not speaking. Their falling out played out on the Internet, where the Precious star made claims that Lee (and others like Oprah and Tyler Perry) blackballed her from the industry because she declined to promote the 2009 film Precious during awards season.
Mo and Lee's reunion involves a filmmaker named Courtney Glaude, who comes from Houston. Courtney wrote a script called "The Reading," with Mo'Nique in mind for the lead role. In order to get the script to her, he made a deal with another screenwriter. He would receive Sidney's email in exchange for a pitch deck, which is a visual presentation used to sell films.
During their correspondence, Sidney asked Courtney about his motivations, and Courtney explained that he does everything for his young daughter. This resonated with Hicks, who decided to read the script. He was impressed and passed it along to Mo'Nique, who was equally blown away by the material. She flew to Houston for a week and filmed the movie. Mo'Nique remarked that she had never encountered anything like it before.
Without Mo's knowledge, Courtney reached out to Simone Sheffield, a producer who works with Lee Daniels, and asked if he would be willing to watch his film, which coincidentally featured Mo, and offer some feedback on how to improve it. To Courtney's astonishment, Lee accepted the offer.
Mo was shocked to hear Lee's voice on the other end of the line, sharing, "He says, 'Do you know I had to sit with your a** for five months?'" she said with a laugh. "For five months he edited the film. And he says to me and my husband that night, 'Guys, I don't want anything for it. Mo, I'm just glad I could do it. And I'm proud for the performance that you did.'
"He did not have to edit this film," she continued, still visibly moved by the gesture. "So we asked Lee if he would take a producer credit and give him a percentage of the film. Because what he did was beautiful. I think that speaks volumes. It really does."
A few days later, he stood alongside Mo at Staten Island's St. George Theatre to give her a public apology, which you can check out here.
You can read Mo's full interview here.
"My Name Is Mo'Nique" premieres April 4th on Netflix.
Photo: Tinseltown/Shutterstock
​ ​
​ ​ ​