EXCLUSIVE: 'Power Book II' Star Method Man Gives 50 Cent His Flowers & Shares Survival Tips For The Cutthroat Entertainment Industry
​
Mar 15 | by _YBF
​ ​ ​ ​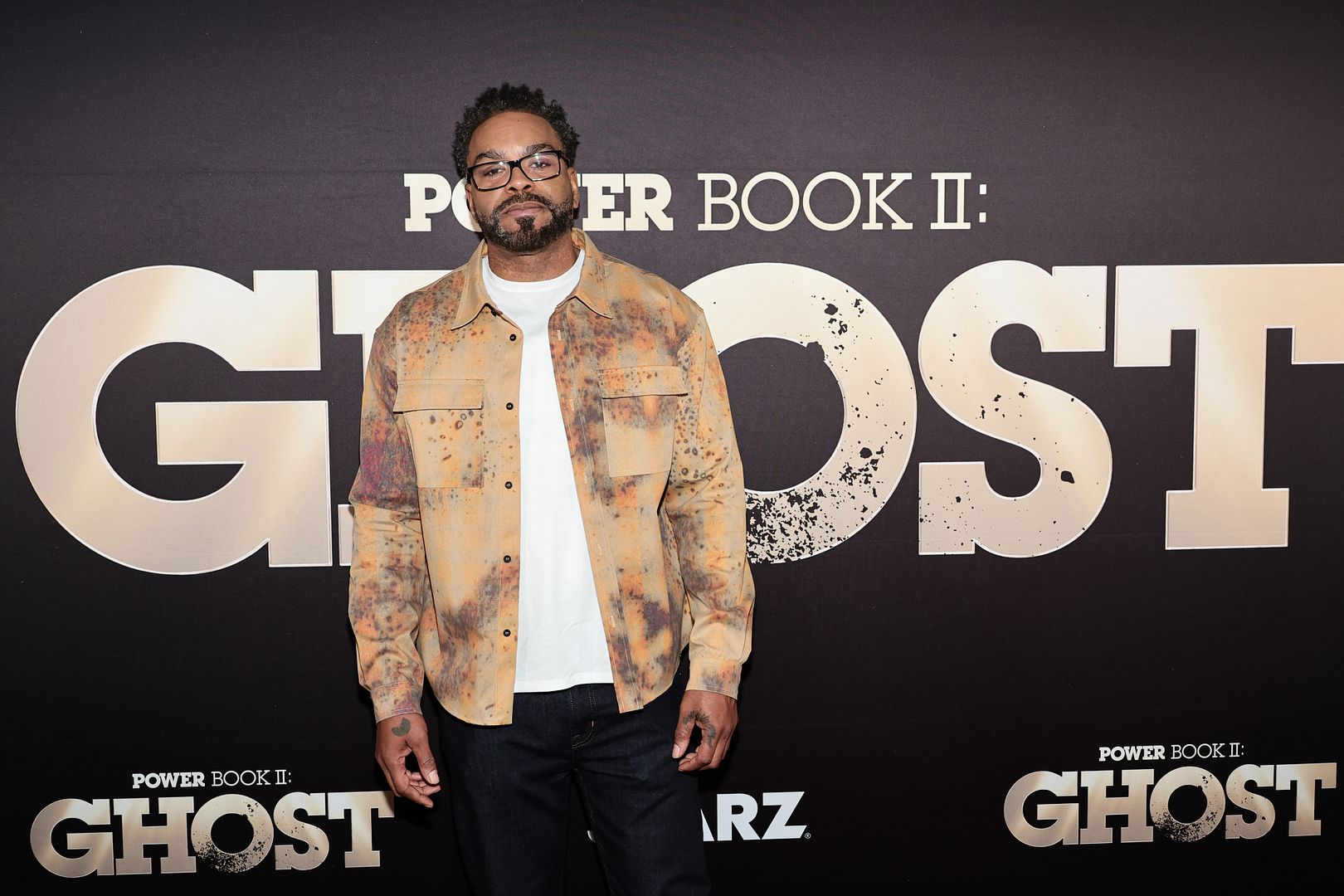 In the entertainment industry, longevity is a prized asset that only a few are able to attain. "Power Book II: Ghost" star Method Man is one such artist who has managed to remain relevant for decades. Find out the secrets he shared with TheYBF.com on how to survive in the cutthroat industry and details about his relationship with fellow rapper and "Power" honcho 50 Cent inside…
As the highly anticipated third season of "Power Book II: Ghost" begins, fans are eager to see what new challenges will face Tariq St. Patrick, played by Michael Rainey Jr. With a ruthless new drug connect emerging, Tariq's plans to leave the game for good and reunite with his family are put on hold.
Davis MacLean, played by Method Man, is a pivotal character in the third season of the hit STARZ series. As the defense attorney for the Tejada family, he works closely with Monet to keep her family and their drug empire intact. But as the investigation into Zeke's murder heats up and the feds close in, Davis finds himself walking a fine line between defending his clients and protecting his own interests. With his smooth-talking charm and quick wit, Davis is a force to be reckoned with on the series. And off-screen, actor Method Man has a deep appreciation for his character and the opportunity to bring him to life on the small screen.
The celebrated rapper-turned-actor recently spoke with YBF correspondent Jada Watts about his experience in the entertainment industry and his relationship with 50 Cent, his boss and fellow rapper.
After Method Man won the Outstanding Supporting Actor in a Drama Series award at the 2023 NAACP Image Awards for the second time, Fif named him his favorite MC in the legendary Wu-Tang Clan.
"Let's be clear," the "C.R.E.A.M." rapper said. "50 said I'm the No. 1 member in the Wu-Tang. 50 is good at what he does, man," he said with a chuckle. "To get a compliment like that from 50... it validates you and it feels great."
The "Built for This" rapper went on to talk about 50 Cent's unique ability to keep people guessing.
"They never know which 50 they are going to get. 50 can put on a suit one day and sit in a corporate office and then the next day you see him outside, and he's smacking somebody's wig off. That's just what it is and only he can get away with it."
The "Power Book II: Ghost" star, who celebrated his 52nd birthday earlier this month, also shared some valuable survival tips for anyone looking to make it in the entertainment industry.
"Mind your business and drink water. It's that simple," he said. "When you're in the industry and mind your business, and just do what you do and shit, all the bull crap tends to roll off you. It goes in other directions. That's what I do at least. It seems to work for me."
He emphasized the importance of staying focused on your goals and not getting sidetracked by drama or negativity.
"You can't worry about what people are saying about you or what's going on with them. You just have to do your thing and keep moving forward," he shared.
Great advice.
Listen to his full interview below:
Season 3 of "Power Book II: Ghost" premieres on Friday, March 17th at midnight EST on the STARZ app, all STARZ streaming and on-demand platforms and internationally on the LIONSGATE+ premium streaming platform across the UK and Brazil. On linear, it will debut on STARZ at 9PM ET/PT in the U.S. and Canada.
Photo: Jamie McCarthy/Getty Images for STARZ
​ ​
​ ​ ​